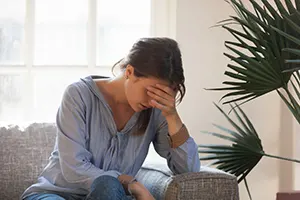 An injury accident can have a dramatic impact on your life. Car accidents happen every day in Ohio. Most accidents cause injuries to both the drivers of the cars and the passengers. These tragic events leave victims and their families uncertain about the future.
We have over 30 years of experience helping tens of thousands of clients throughout Ohio recover compensation for personal injuries suffered in accidents. With our assistance, these people received hundreds of millions of dollars in verdicts and settlements. The compensation they needed for their injuries and their futures.
If you have been involved in an accident, contact us on any day at any time for a free consultation. You will speak to an attorney who has extensive experience with car accident cases and personal injury claims. Your questions will be answered, and guidance will be provided on what to do next. Call us at 888-534-4850 or fill out the Free Case Review on the right.
The Most Common Types of Auto Accident Injuries
Based on the tens of thousands of Ohio auto accident cases we have handled for clients, here is a list of the most common types of injuries:
Traumatic Brain Injury
Facial Scarring
Neck Injury and Whiplash
Herniated Discs
Fractured Sternum
Spinal Cord Injury
Back Pain
Broken Wrist
Broken hand and fingers
Broken hip
Broken femur
Knee injury
Broken Ankle
Why Your Injury Accident Case is Different Than Any Other
Victims of accidents come to us wondering if the amount an insurance company has offered to settle their accident claim is fair. They ask questions like these:
What kind of settlement should I receive for a broken leg?
What is a fair settlement for a fractured sternum?
They've been told by the insurance company that the settlement amount being offered for their injury claim is based on the historical average payout for that type of injury. That's not the answer you should accept.
The correct answer is no two injury accident cases are exactly the same. A spinal cord injury from an auto accident that leaves a 35-year-old father unable to work again in his life is not the same as a spinal cord injury suffered by a 70-year-old grandfather in a car wreck. Each case is unique because every person is unique. We have different lifestyles, different occupations, and different family responsibilities. The details of every auto accident case are not the same. The fair value for an accident claim cannot be determined by an average amount paid for a similar type of injury.
We get positive results for our clients because we treat each case differently than any other. We prepare and handle every personal injury case as if it were going to trial. We will fight to get you a fair amount of compensation based on the details of your case, not historical averages.
Don't Settle For Less
Discuss your injury accident claim with us. We've got the extensive experience and the vast resources to help you receive an amount of compensation that's fair based on your unique set of circumstances.
We advocate strongly on behalf of injured victims across Ohio, with convenient locations in Akron, Canton, Cincinnati, Cleveland, Columbus, and Toledo.
Our personal injury lawyers handle all personal injury cases on a contingency fee basis. That means there are no upfront fees for you to pay and no monthly retainers. You will have no out-of-pocket costs. It also means we only get paid when we get you results.