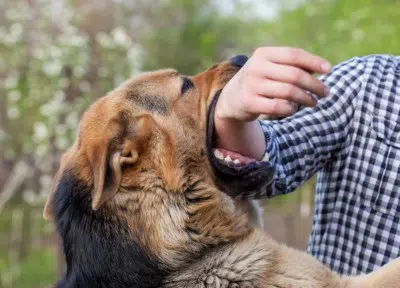 A dog bite is not something you expect to happen. When it does, it can turn your world upside down. You probably have questions about what to do and what actions to take. We've been helping victims throughout Ohio for over 30 years. We will provide you with the guidance you need at this chaotic time.
Contact us for a free consultation by calling 1-888-534-4850 or send us a message by filling out the FREE CASE REVIEW form on the right. There is no cost to speak with one of our experienced dog bite lawyers, and you will be under no obligation to hire our firm.
Ohio has specific laws to address dog bites. Under the law, dog owners must control their dogs to prevent attacks. If their dog does bite someone, they are held responsible. That means you have rights as a victim to recover compensation for the injuries you suffered from the dog attack. Ohio laws and local community ordinances also dictate what should be done with a dog once a dog bites someone.
If you would like to know more about Ohio laws and the ordinances of your community, contact us for a free consultation, and we will discuss those with you. To review the Ohio laws dealing with dog attacks, visit the following link: Ohio Dog Laws.
Dog Bites Happen Close to Home
Most dog bites occur close to your home. They involve an attack by a neighbor's dog, a friend's dog or a family member's dog. Here are a couple of examples from actual people who have contacted us:
"A pit bull attacked my wife and dog while walking down the street in our neighborhood. My wife was bitten in 3 places, and I have spent over $2,100 in vet bills for my dog. What can I do?"
"I was bitten by my cousin's dog while at her house. I ended up in the hospital for four days and wasn't able to work for over a week. How should I handle this? I would like to get reimbursed for all my medical bills and loss of pay."
We answered these questions. We also helped these people take action and recover compensation for their injuries. Even when the dog owner was a neighbor, friend, or relative. We understand the sensitivity of these situations. Having us handle it will help.
When a Dog Attacks Your Child
Based on our experience over the last 40 years, the majority of victims are children. Parents come to us devastated by what has happened to their son or daughter. Cases that involve children need special attention. When a dog attacks a child, it usually involves injuries to the face. That can have a dramatic impact on the child's future. We will help you prepare by getting the results your child needs. That includes the appropriate amount of compensation to deal with the injuries your son or daughter may have to live with for the rest of his or her life.
At Slater & Zurz we are focused on one thing and one thing only. It's results for our clients. We have the experience and the resources to do that. Here are a few examples of the results our dog bite lawyers have helped our clients receive with these cases:
An 8-year-old little girl was attacked by her neighbor's dog while she was playing in her yard. She suffered injuries to her ocular nerve and scarring to her face. We helped the girl and her family receive a settlement of $250,000.
A young boy was viciously attacked by a dog and sustained multiple injuries. We helped the boy and his family receives a settlement of $230,000.
Click on the following link to see more: Dog Bite Case Results
Dog bite cases can get complicated. The dog owner's insurance company handles claims for recovering compensation related to a dog attack. These insurance companies have a team of professionals who are paid to make sure you receive the least amount possible. We are your weapon against insurance companies. We make sure you are treated fairly and receive the compensation you need.
We invite you to contact one of our dog bite lawyers at any time on any day of the week (including Saturday and Sunday) for a FREE consultation. Get your questions answered and see how we can help you.
We advocate strongly on behalf of injured victims of dog bites across Ohio, with convenient locations in Akron, Canton, Cincinnati, Cleveland, Columbus, and Toledo.