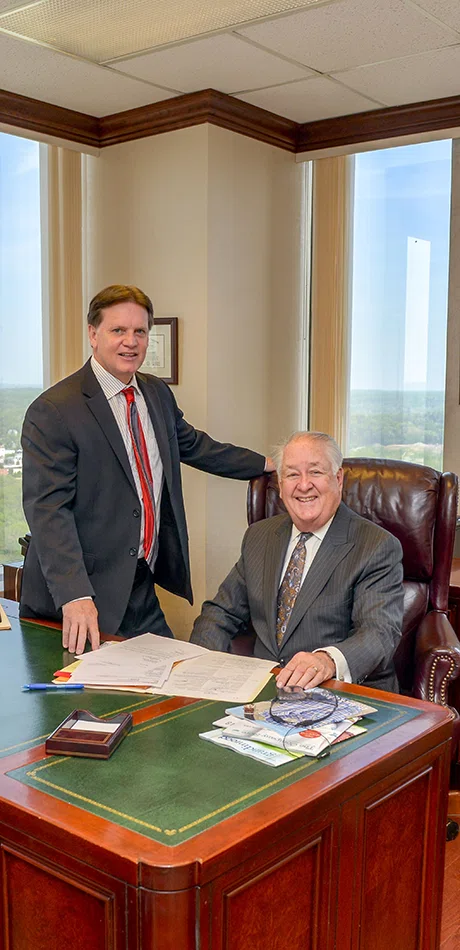 When you're injured, you may expect any insurance company responsible for paying the costs of your medical treatment, lost wages, and other damages (losses), to compensate you for all costs associated with your injuries. Unfortunately, particularly when the costs are high, the insurance company obligated to pay you may use any tactic at its disposal to avoid paying you what your claim is worth.
At Slater & Zurz LLP, we've handled countless cases in which insurance companies tried to limit the amounts payable to injured victims by making quick, and lowball settlement offers—sometimes pressuring the victims to accept those offers or face long-term delays when the victims most needed the money. No one injured by someone else's negligence should be pressured to accept a lowball insurance settlement offer before the full extent—and costs—of his or her injuries can be fairly determined. If you've been injured and presented with a lowball settlement offer, call or email us to schedule a free consultation. We'll evaluate your claim,
answer your questions, and let you know whether we believe any settlement offer you've received makes sense. We're on your side!
No insurance company that makes a lowball settlement offer is on your side.
Insurance company adjusters are skilled negotiators trained to settle claims for as little as possible. Lowball settlement offers are routine for some insurance companies—this is one of the easiest ways that insurance companies can avoid paying what they should, thereby increasing their bottom line at your expense. After all, insurance companies aren't charities—they're in business to make money.
An adjuster's first offer is never the highest amount that the company will pay. An adjuster wants you to think of him or her as your friend, an advocate who's promoting your best interests. Don't believe it! Once an adjuster gains your trust, you may make statements that the insurance company can use against you. In addition, you might consider accepting a lowball offer in part to accommodate your new "friend" at the insurance company.
Don't count on either your own insurance company or the company insuring anyone who caused your injuries to treat you fairly or promptly. Your insurance company is supposed to act "in good faith"—honestly and fairly. However, it's difficult to prove that your insurance company acted in bad faith because it's difficult to prove what the company knew when it denied a valid claim or made an unreasonable lowball settlement offer.
The insurance company may argue that your injuries resulted from a pre-existing condition and therefore aren't covered. The insurance company's "friendly" adjuster may deny your claim or make a lowball offer on the ground that your injuries resulted from a condition you had long before the incident giving rise to your insurance claim. If the insurance company makes this accusation, contact a car accident lawyer as soon as possible. An experienced personal injury law firm can evaluate your claim in light of your medical records and respond to the insurance company's claim based on evidence. An attorney can counter the insurance company's claims and protect you from unnecessary harassment.
The insurance company may even insinuate that you're lying about your injuries if you didn't go to the emergency room immediately after being injured. Don't be intimidated by this tactic! Symptoms don't always arise immediately. Broken bones and massive bleeding are obvious and require prompt treatment. You may not recognize soft tissue injuries affecting muscles, ligaments, tendons, and other tissues until days or weeks later. If you were injured in a car accident, you may have been more concerned about others involved in the accident—particularly family and friends—than examining yourself for injuries that aren't yet painful or visible. See a doctor as soon as you notice that something isn't quite right, and then call our personal injury lawyer.
The insurance company's adjuster may deny your claim or pressure you to accept a lowball settlement offer based on an incomplete factual assessment. The insurance company may base its offer on the limited facts stated in a police report, on a brief interview in which important questions were never asked, or on a preliminary medical assessment made before the full extent of your injuries was known. Often, the symptoms of severe injury are not obvious until sometime after the incident that caused the injuries. Insurance companies know this. Remember: the insurance adjuster works for the insurance company while your attorney works for you.
The insurance company does not have to undertake an exhaustive investigation to find facts supporting your claim—that's what an experienced personal injury lawyer should do for you. Insurance companies typically have in-house lawyers as well as relationships with outside counsel who can alert them to factual matters that can make or break your claim. However, no law requires them to share that information with you. An experienced personal injury law firm can investigate the incident in which you were injured, review your medical, chiropractic, and vocational records, and look into any other pertinent information to ensure that all the facts supporting your claim are fairly considered—if not by the insurance company, then by a jury.
The insurance company may underestimate all "noneconomic damages"—aspects of your claim with no fixed monetary value—to arrive at a lowball settlement offer.
The costs associated with personal injuries fall into two categories: economic damages and non-economic damages.
Economic damages are costs with a fixed monetary value: medical bills, lost wages, home care, rehabilitative therapy, and the like, which can be calculated based on specific dollar values.
Noneconomic damages are losses that have no fixed monetary value and must be estimated: pain and suffering, loss of consortium (society and companionship of a family member and/or sexual relations with a spouse), and/or loss of enjoyment of life (inability to pursue hobbies, engage in other highly prized activities), among others.
Although non-economic damages are sometimes estimated as a percentage of medical and rehabilitative costs, there is no formula for determining this component of your losses.
An insurance company shouldn't disregard known economic damages, such as medical bills. However, insurance companies can and typically will undermine and underestimate your noneconomic damages, particularly at the outset of negotiations. Especially if a large component of your medical bills consists of chiropractic costs, some insurance companies may characterize those costs as "massages" rather than treatment and will try to discount the claim for those costs and refuse to include the full amount of the chiropractic bills in the calculation of non-economic damages. An experienced personal injury attorney can insist that the insurance company make a fair and reasonable offer that considers all losses—and can take your case to trial if the insurance company refuses to offer an appropriate amount in light of your injuries.
If you're confronted with a lowball insurance settlement offer, trust an experienced, full-service law firm dedicated to seeking compensation for victims who've suffered personal injuries.
At Slater & Zurz LLP, we take your health and recovery seriously. We have a proven record of success in handling personal injury cases and in holding insurance companies accountable. We have over 30 years of experience handling personal injury cases involving lowball insurance settlement offers, disregarding both victims' actual medical expenses and the value of non-economic claims.
We know how to root out the most significant facts necessary to establish and prove both a victim's economic and non-economic damages and will insist on fair compensation for all sustained losses. When insurance companies refuse to be fair, we won't be afraid to take your
personal injury case to trial and demand the coverage you deserve. We know how to win! Speak with a personal injury lawyer at Slater & Zurz for a free consultation to determine whether a settlement offer is fair. If we take your case, you have no obligation to pay us anything unless and until we negotiate a favorable settlement or win your case at trial. Let us work for you!
We advocate strongly on behalf of injured victims across Ohio, with convenient locations in Akron, Canton, Cincinnati, Cleveland, Columbus, and Toledo.