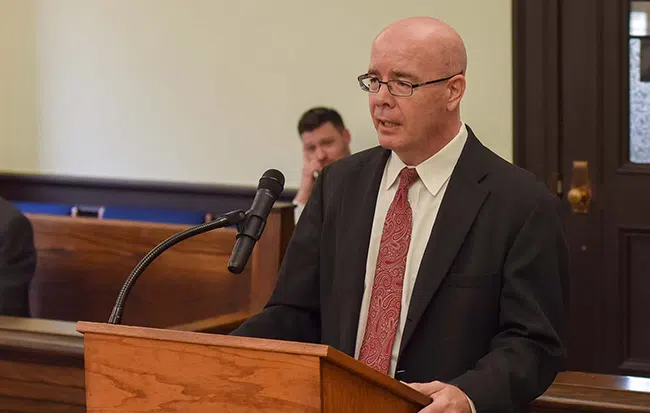 Family Law Attorney Jeff Hawkins
Hello, my name is Jeff Hawkins. I would like to thank you for your interest in having my law firm assist you with your legal matter.
90% of my legal practice is focused on domestic relations law which includes divorces, dissolutions, legal separations, annulments, child support, spousal support, child custody, child visitation, grandparent rights, and similar types of family law issues. I've included a comprehensive list of my practice related to domestic relations law below.
I've been an attorney for 30 years and have helped hundreds of people with all kinds of domestic relations matters. That type of experience is extremely important in the practice of domestic relations law for many reasons. The most important reason is it's an advantage for my clients and offers them a realistic outcome for their case.
HAVE A QUESTION FOR OUR FIRM?
Jeff's Credentials
Admitted to Ohio State Bar, 1987
Admitted to U.S. District Court Northern District of Ohio, 1996
Youngstown State University, 1983
Ohio Northern University, Pettit College of Law 1987
Associations & Memberships
Member, Ohio State Bar Association
Member, Akron Bar Association
Member, Findlay / Hancock County Bar Association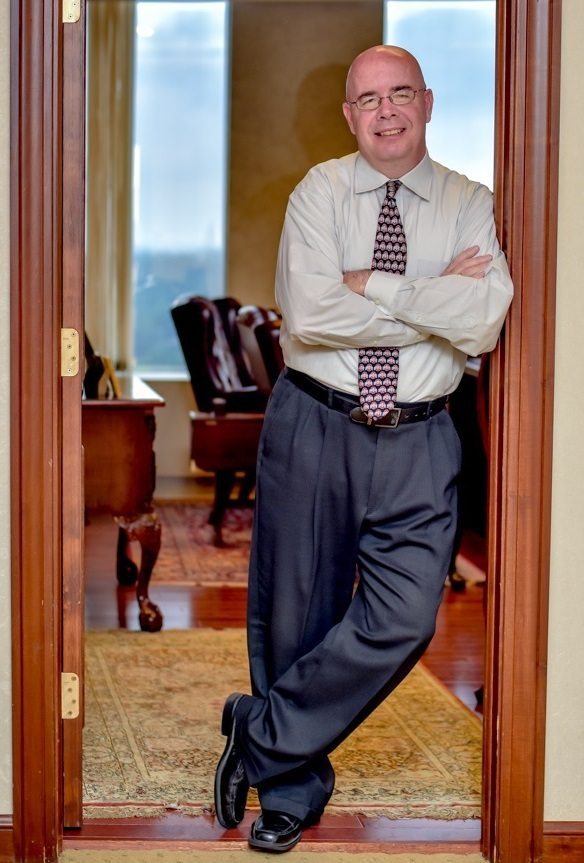 More About Jeff
I'm originally from Birmingham, Michigan just outside of Detroit. I attended the Ohio State University for two years and graduated from Youngstown State University with degrees in Economics and Political Science. I received my law degree from Ohio Northern University, Pettit College of Law.
My father's dream was to become an attorney and that's what really sparked my interest. He had attended Harvard Law School but answered the call of World War II and joined the U.S. Army. He was never able to finish his legal education. While a part of me wanted to fulfill my father's dreams, my legal practice is so much more than that. It's about helping my clients make their lives better using my legal skills and experience.
Contact Information
Telephone: (330)762-0700
Fax: (330) 762-3923
What I Can Do For You
After 30 years of experience, I can provide you with the critical information you will need and set realistic expectations of what your outcome will be based on the law and my knowledge of the Court systems throughout Northeast Ohio.
If you hire me as your attorney to represent you in a domestic relations matter, I will use my three decades of legal experience to deliver you an outcome that serves your best interests.
If you are being treated unfairly in the eyes of the law, I'll put a stop to it and make sure you are treated properly. I will also do everything I can to make sure your future best interests are served and protected.
Domestic relations matters can be extremely overwhelming if you are not familiar with the laws and procedures that apply to your case. In addition, you must have a complete understanding of the nuances and requirements associated with each County's Domestic Relations Court system. I know the laws, I know the rules and I know how to handle domestic relations cases in all of the County Domestic Relations Court systems throughout Northeast Ohio.
I welcome you to contact me anytime to discuss your case. I can be reached by calling my office telephone number 330.760.0700.
All conversations you have with me or anyone on my staff are kept strictly private and confidential regardless of whether you are a client of mine or not. I fully understand how sensitive domestic relations matters are and we will always be committed to respecting your privacy.
Northeast Ohio Court Systems is Where I Practice
Counties I Practice in Are:
Ashland County
Belmont County
Carroll County
Columbiana County
Coshocton County
Geauga County
Guernsey County
Harrison County
Knox County
Lake County
Mahoning County
Medina County
Muskingum County
Noble County
Portage County
Richland County
Stark County
Summit County
Trumbull County
Tuscarawas County
Wayne County