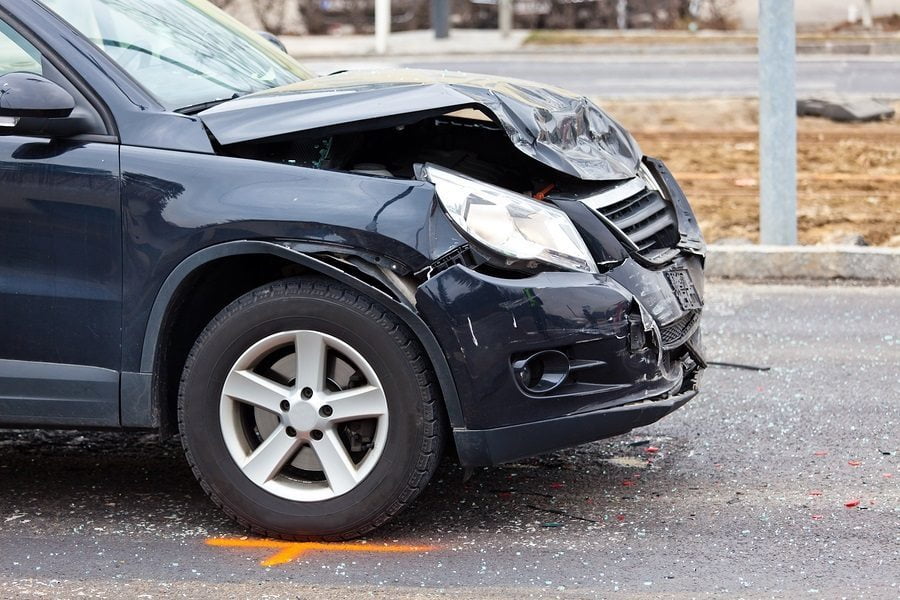 1. Do not move your vehicle. It is very important that your vehicle stays in its original location for insurance purposes.
2. Call the police. They will be able to assist anyone that is injured so that the crash is documented.
3. Take pictures of the vehicles, the accident scene, and any visible injuries you and your passengers may have.
4. Write down the names, addresses, and phone numbers of all witnesses.
5. Get the other person's insurance company name and policy number. If they have their insurance card, take a picture of it.
6. If it looks like the other person is going to leave the scene, take pictures of them, their vehicle, and their license plate.
Other Things To Think About
1. If you report the claim to your insurance company, make sure they understand you were not at fault. You will be required to give a verbal and /or recorded statement to your insurance company.
2. You are not required to give a statement to the other person's insurance company, but they may tell you that they can't determine liability without your statement. Offer them a copy of the crash report. You do not want to be in a position of regretting something you said.
3. If the other insurance company is giving you a hard time or dragging their feet on your claim, you may want your insurance company to handle it to get your vehicle taken care of quicker. Be aware that your own company will subtract your deductible from any payments they make.
4. If you're injured, get medical attention as soon as possible from the ER, urgent care, or your family doctor. Don't just assume your injuries will get better.
5. If you would like to speak to an experienced car accident lawyer, we're here to help!
Three Parts of an Accident Claim
There are 3 basic parts to an accident claim. It's important to understand each part and how it impacts the value of your accident claim. With our 30 years of experience, we know how to determine what each part of your accident claim is worth. More importantly, we know how to get our clients fair amounts for each part.
Part 1 – Property Damage
This is the amount of your claim associated with damage to your property. For example, the damage to your car from the accident. The amount you are entitled to receive for property damage is straightforward and consistent.
For example, if your car is damaged beyond repair, the insurance company will determine the value of the car based upon researching values for similar cars in the local market and making adjustments up or down. That is the amount of money the insurance company will pay you. If calculated correctly, that value is a fair amount. There is not too much for you or the insurance to dispute over this part of an accident claim.
Part 2 – Economic Losses
Economic losses are the actual costs and future estimates associated with your injuries from the car accident. These costs and estimates are supported by bills, statements, and other similar documents.
Examples of economic losses include things like:
Doctor Bills
Hospital Bills
Emergency Services Bills (Ambulance, Life Flight, etc.)
Costs for Medical Equipment, Costs for Prescription Medications
Cost for Physical Therapy
Wages and Income Lost
Economic losses are part of an accident claim and it can get a little complicated. You need to assemble all the documentation for the costs and losses you have incurred from your injuries. You also need to come up with estimates for any future costs and losses. Depending on what type of injuries you have, these future estimates can add up to a very large number.
Part 3 Non-Economic Losses
Unlike economic losses, non-economic losses are not calculated based on your billing statements from a hospital. Non-economic losses involve your emotional trauma and alterations to your lifestyle as a result of your car accident. Non-economic losses are complex, and proving these types of losses can be complicated. This is part of an accident claim where we are most effective for our clients because of our experience and resources. 
When Should You, the Injured Person, Contact a Lawyer
It is very important to get necessary medical treatment as soon as possible after an injury to make sure that your injuries can later be validated. You should document any treatment received, whether at the Emergency Room, an urgent care facility, or at your doctor's office. If you have doubts about whether the injury is too minor, have it checked out by medical professionals.  
Secondly, it is very important to speak with a car accident lawyer as close to the time of injury as possible. Personal injury claims must be filed within a certain amount of time in Ohio. Depending on your claim, there could be differences in the timeframe allowed by law. If you delay consulting with a car accident lawyer about your case—remember there is no cost and no obligation to meet with an attorney from Slater & Zurz LLP– that time period may run out, and you (the plaintiff) may be prevented from filing a claim concerning your injury.
Where can I find Slater & Zurz LLP?
Slater & Zurz LLP has conveniently located offices in Akron, Canton, Cincinnati, Cleveland, Columbus, and Toledo, Ohio. If that is more accommodating, arrangements can be made to meet with a Slater & Zurz personal injury attorney in other locations throughout Ohio. You can set up a meeting with an attorney by calling the law firm at 1-888-534-4850, or you can go to their website at slaterzurz.com and "chat" with a legal representative. You can also contact the firm by filling out a short form on the website that you can electronically send to the law firm. Slater & Zurz offers a 24/7/365 response to your contact.