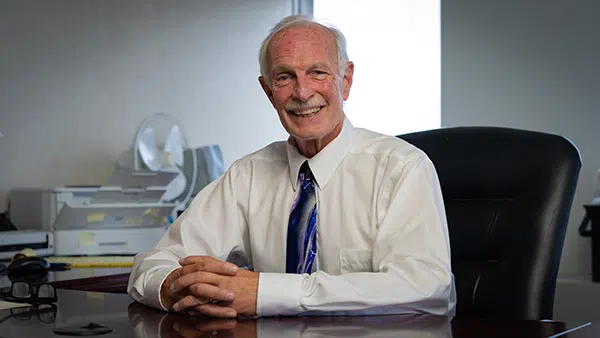 Attorney John J. Lynett, Jr.
I was born in Frankfurt, Germany on January 21, 1956. I attended the University of Akron and received my degree in Medical Technology in 1979. I went to law school at the University of Akron, School of Law, and received my law degree with honors in 1993. I am licensed to practice law in all state courts in Ohio.
I have been practicing law for over 28 years.
HAVE A QUESTION FOR OUR FIRM?
John's Education
University of Akron – B.S.M.T. – 1979
University of Akron School of Law, Akron, Ohio
J.D. (Cum Laude) – 1993
Admitted, Ohio State Bar, 1993
Associations & Memberships
Akron Bar Association, Member
Ohio State Bar Association, Member
American Bar Association, Member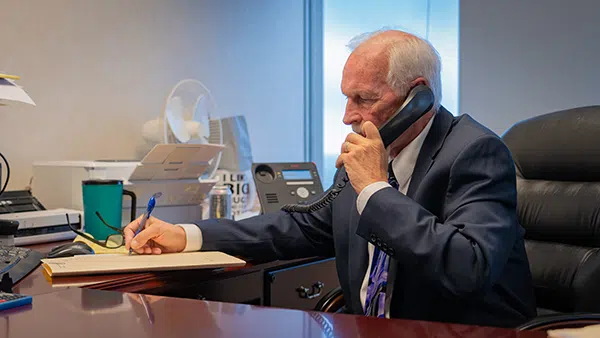 What I Can Do For You
I became a lawyer to further utilize my 20 years of hospital experience as a Medical Technologist and Laboratory Director at a local hospital. Practicing law allows me to help people on a more personal/individual basis than I could in my previous career.
Like all the attorneys at Slater & Zurz, I am focused on getting results for my clients while providing them with unparalleled service. I will respond to your questions promptly, provide you with complete explanations that are easy to understand and cover all options under the law. I will also thoroughly prepare and aggressively pursue your case to achieve the results you desire. By doing this, we will be able to effectively settle your case without the need for trial. In the event that a trial is necessary, I have extensive trial experience with a proven record of success.
The best way for me to explain how I can help you is to allow one of my former clients to tell you about their experience with me:
"I was involved in an accident whereas I was hit from behind twice. A friend told me of Slater & Zurz, I in turn asked Dr. Floros about them and he gave me a good report. I spoke with Attorney John Lynett. We seem to hit it off with understanding my point of view. He made a few suggestions and I asked could he handle the case for me and he said yes. Close contact with the attorney and client is good no matter how small the information might be. I believe that John and I have a good relationship. I trust that he will do his job well. John made sure that my case was done quickly and swiftly. I asked him to handle a case for my daughter. I believe I was treated well and would pass him on to others. The outcome of my case was what I had expected, so I believe all were satisfied."
– C. Watts
My most memorable cases
Although I have handled many large cases, involving serious injury and death, my more memorable cases are those where I was able to get a recovery for the client despite factual circumstances that would appear to prohibit financial recovery. Some of those cases involved:
A man launched from his neighbor's tree while he was using a chainsaw to remove the top of the tree
A blind man who stepped into a hole dug by his dog while trying to get out of the way of another man backing a trailer into the blind man's driveway
A professional entertainer who was injured when the trapeze from which she was hanging broke
A man who was burned on the face and neck by chili that he had obtained from a vending machine
A woman who was injured when the ceiling collapsed in the bathroom of her apartment
A large man who was injured when he fell through the decking on a public boat dock.
Costs for My Legal Services
The cost of my legal services depends on the type of case. For example, personal injury type cases are handled on what's known as a contingency fee basis. This means there are no upfront costs or fees to clients. We only earn our fee if we prevail in your case. Other types of cases may be handled on an hourly basis depending on the details.
Please don't let the perceived costs of my legal services make you hesitate to contact me. I am happy to provide you with a free legal consultation that won't cost you anything whatsoever and you will be under no obligation to hire me or my law firm. During your free consultation, we can discuss the details of your case as well as the details related to what the cost will be and when payment is due. Once you have all this information, you can make a decision at your convenience. Additionally, upon the conclusion of your injury claim, in nearly every case I will ensure that the legal fee is not more than your compensation for pain and suffering.