PERSONAL INJURY TRIAL LAWYERS
Over $500 Million Dollars Recovered | 97% Success Rate
At Slater & Zurz, our team of experienced personal injury trial lawyers has helped clients across Ohio prevail in a wide variety of legal matters. Our record of success spans over four decades and was built out of our wealth of knowledge, extensive resources, and unwavering commitment to our clients. We diligently pursue justice for our clients and their families and provide our continued personal support and legal guidance well after their case is resolved.
We understand that when our clients first contact our firm, they are likely in one of the most challenging chapters in their lives. They have begun the path to an often long and difficult road to recovery while also coping with the frustration of knowing someone else's actions caused their injuries.
That is where our dedicated and compassionate attorneys come in. We will help you receive the highest level of medical care, giving you the best chance at a full recovery. While you focus on healing from your injuries, we will begin our aggressive pursuit of justice. By utilizing every legal avenue available, our personal injury trial attorneys will ensure the person or entity responsible for your accident will be held accountable for their actions. We will fight relentlessly to get you the maximum compensation, helping you recover emotionally, physically, and financially from your injuries.
NO FEE GUARANTEE
For over 30 years Slater & Zurz has been representing injured victims in all types of personal injury cases. We are confident in our decades of experience, knowledge, and resources, that's why we offer a No Fee Guarantee. So, regardless of your financial situation, you can afford the premium legal representation you deserve.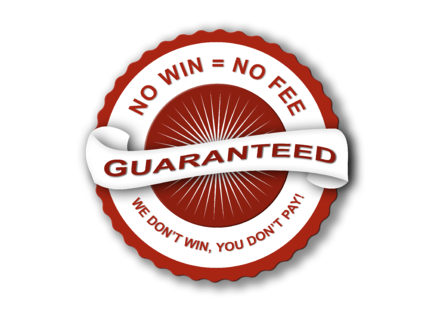 No Recovery, No Fee
Simply put, our No Fee Guarantee means you will never pay Slater & Zurz a fee until we win your case.
---
We don't get paid until we win. If there's no recovery, then there is no fee. For over 30 years, our No Fee Guarantee has given confidence and peace of mind to our clients.
YOUR WELL-BEING IS OUR #1 PRIORITY
Hear What Former Clients Have to Say
I highly recommend this law firm for any legal matters that you have to have taken care of. I have had personal experience with them on four different occasions and I have always come out ahead. They're also the legal firm that I use in my business.
~ Joe M.
When I called in originally I was able to talk with someone that was friendly & professional. She answered all my questions. I received a call from Mr. Jim Slater & he explained what was involved in my case thoroughly. He really listened to my concerns & made me feel comfortable talking with him. He told me honestly what can or can't be done.
~ Brenda F.
One thing I can say is people lie about lawyers, seeing is believing. I will advise anyone to use Slater and Zurz they don't play games and they get the job done. Oh yeah, and when I say get the job done $$$$. But other than that their service is wonderful John Lynette is the man. 🤗
~ Deandre E.
WHAT WE OFFER OUR CLIENTS
---
Helpful Free Advice
Each year, we are contacted by over 900 people from across Ohio who have been injured due to someone else's negligence. Many people are confused and do not know legally what can be done. We'll listen to you, and we'll offer free advice about what you should do. No strings attached.
Always Available
We're always available regardless of the day of the week or time of day. That includes weekends and holidays. We have someone ready to take your call, and we have live chat representatives here on our website 24/7. If clients can't come to one of our offices, we gladly travel to them anywhere in Ohio.
Proven Track Record
Our law firm handles 100's of personal injury cases throughout Ohio at any given time. We've seen all kinds of injuries. We understand the true value of a personal injury case, and we don't stop until our clients are treated fairly and work to get the maximum for their injuries.
Peace of Mind
We have had thousands of clients come to us for their legal issues, and we treat each client as if they were our own family members. Handling each case with the same importance. We work hard to try and get the verdict or settlement you deserve.
No Recovery, No Fees
We handle personal injury cases on a contingency fee basis. That means you won't have any upfront fees or costs, and we don't earn a fee for our legal services unless we successfully win or settle your personal injury case. So, no recovery, no fee. Call now to speak with an attorney.
Decades of Experience
The attorneys at our law firm are highly skilled and experienced. In fact, most of our lawyers have been practicing law for over 40 years, and that experience is effective. Learn more about Jim Slater, Rick Zurz, and our firm's entire team of attorneys.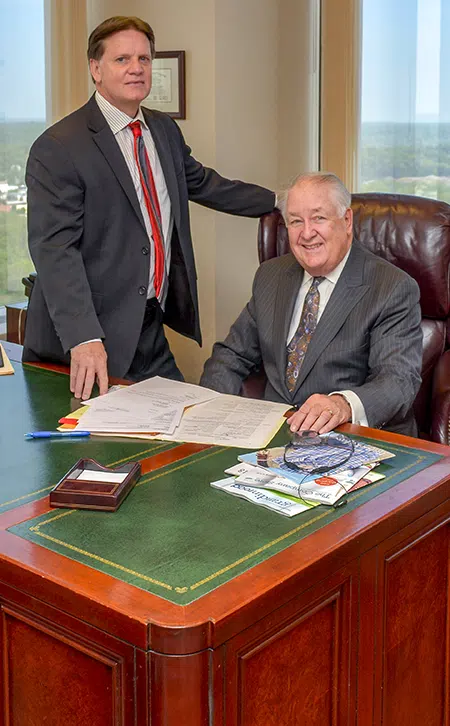 SATISFIED CLIENTS
We have had thousands of clients come to us for their legal issues and we treat each client as if they were our own family members.
"We are very satisfied with the results we received from Michael. Throughout the case that he managed for us, he responded quickly and consistently to all our calls and emails. He was effective and produced good results."
Paul and Joyce Ratcliff
Columbus, Ohio
"I have used Atty Rick Zurz for over 30 years for various situations that I have needed legal counsel for. He has not only successfully gotten a positive outcome but given excellent legal advice every time. I have referred him many times to friends and business associates and all have had positive results and feel well informed after speaking or retaining his services."
Christine K.
Akron, Ohio