Who We Are
Slater & Zurz is a mid-sized law firm with the experience and resources to handle complex, highly contested cases. We have the flexibility to accommodate each client's individual needs and objectives. Laser-focused and meticulously prepared, we have consistently exceeded our clients' expectations, applying our unmatched knowledge and skill to deliver positive outcomes to tens of thousands of clients.
We Succeed Both In and Out of the Courtroom
In most cases, our experience, preparation, and tenacious attitude enable us to help our clients settle their cases without ever entering a courtroom. However, if the opposing party refuses to treat our clients fairly and reasonably, we'll be prepared to go to court. We've obtained six- and seven-figure judgments and settlements. We have the confidence to fight for what's right on behalf of our
clients.
Our Legal Team is Among the Best in Ohio
Currently, we have an award-winning team of nine attorneys who represent clients throughout Ohio. We work collaboratively so that regardless of which attorney has primary responsibility for a case, he can tap into the knowledge and experience of any other attorney who may have special expertise in a particular aspect of the case. Our overriding goal is to score a win for every client we represent, and we'll pull out all the stops in pursuit of that goal.
James W. Slater, Co-Managing Partner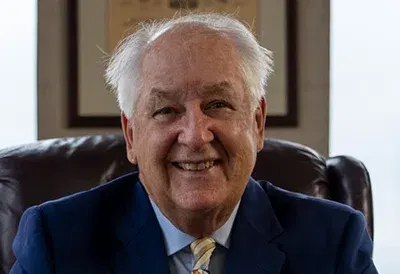 Jim Slater began his legal career over 50 years ago. Jim established himself in the legal community, handling a wide range of cases: personal injury, insurance coverage, real estate matters, commercial transactions, and business litigation, among others. His personal injury practice has included thousands of cases involving car and truck accidents, vehicle-pedestrian accidents, falls, medical malpractice, birth injuries, dog bites, nursing home abuse, and defective products.
Richard V. Zurz, Jr., Co-Managing Partner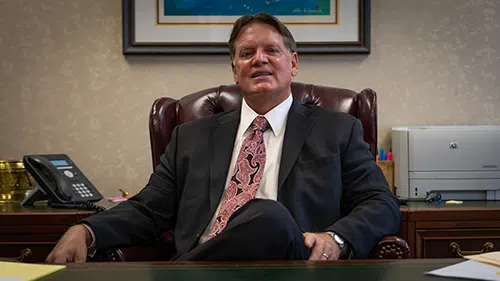 Rick Zurz began his legal career in 1982. An Ohio native with deep ties to his community, Rick was destined to become an attorney: his father and grandfather were judges. He's been named a top-rated personal injury attorney by Super Lawyers, a rating service of outstanding attorneys who have attained a high degree of peer recognition and professional achievement.
Rick opened his practice with a mission to help his clients navigate the legal system, increasing their ability to secure the justice they deserve as efficiently as possible. With a long record of favorable outcomes for his clients, Rick quickly established his own reputation among members of the legal community, insurance companies, and clients. In 1991, Rick joined Jim Slater in partnership with other attorneys, and Slater & Zurz was formed.
Rick has handled thousands of cases: personal injury, business litigation, construction litigation, corporate law, family law (divorce, custody, and other domestic relations matters), will contests, legal malpractice, and oil and gas rights.
When Rick and Jim started Slater & Zurz, they each brought unique and diverse backgrounds to form a law firm that isn't like any other. They hand-selected exceptionally talented attorneys to join the firm, strengthening the firm's ability to assist clients across Ohio in a wide variety of legal areas.
For more information on Jim, Rick, and the other attorneys on our team, visit the attorney's section.
Partnerships
We have also partnered with other law firms seeking compensation for victims of products and substances known to be harmful, marketed, or disposed of by reputable companies without any warning of the danger posed to the public:
Johnson & Johnson talcum powder, has caused ovarian cancer and mesothelioma because of cancer-causing asbestos in the talc, with no warning of that known danger.
Hernia mesh implants, used to support the surrounding tissue after hernia repair surgery, have caused severe complications not disclosed to patients prior to implantation.
A Few Success Stories . . .
On-the-Job Injuries
Serious workplace injuries are often more complicated than they seem. The people involved in an accident can include many others, including companies or pieces of equipment that may not have been necessary for what happened at your worksite–but if you're injured due to another's negligence then everyone who played a significant role needs to be parties too so there will always enough lawyers available when needed!
In one case, a worker at a wetland worksite was electrocuted when a crane's boom accidentally came too close to high-voltage power lines. The worker suffered burns with scarring and nerve damage, chronic pain, PTSD, and significant cognitive impairment. We sued the general contractor, the crane operator, the rental company that supplied the crane and its operator, and various power companies. We hired three experts to show that the people we sued were responsible for the worker's injuries—one to discuss crane operation, one to testify about worksite safety, and one to explain electrical power distribution. We hired three more to prove the monetary value of the worker's injuries—a life care planner, a vocational expert, and an economist—plus seven medical experts. Over 20 depositions (sworn interviews of witnesses by the attorneys involved in the case) were taken, and multiple written motions were filed. After several attempts at mediation, the parties reached a confidential settlement.
In another case, a worker was told that a large industrial machine had been turned off. He climbed into the machine to make modifications to it. Suddenly and unexpectedly, the machine started running. The worker's body was crushed below the navel, and that entire portion of his body had to be amputated. We hired three experts to evaluate his monetary loss—a life care planner, a vocational expert, and an economist. His expected lifetime care and income loss were substantial. We sued the machine's owner-operator, its manufacturer, the manufacturer of a component safety switch, the company that had assembled the machine, and the company that had wired and powered the machine. After multiple depositions, exchanges of written information, and written motions, the parties reached a confidential global settlement.
Motorcycle Accident
Our client's family member was killed in a motorcycle accident when a car turned left in front of him. We filed a wrongful death suit. The issues in the case included how fast the motorcyclist was traveling before the accident, whether he was impaired, whether he was at fault to any extent, and whether he experienced conscious pain and suffering before death. We took the depositions of the EMS responders, the investigating officers, accident witnesses, the coroner, the emergency room doctor, the car's driver, and an accident reconstruction expert we hired. Immediately before trial, the parties reached a confidential settlement.
Legal Malpractice/ Insurance Bad Faith
Our client loaned his truck to his handyman to drive home and back to work. The handyman took the truck and got drunk. He rear-ended a stopped car at high speed, killing a passenger. The handyman and our client were sued. The handyman had no money or insurance of his own. In Ohio, if two people are responsible for the same accident, the one whose share of responsibility was less than the other's can assert the defense of "apportionment." Apportionment requires that each be responsible for no more than his share of any jury award to the injured victim. Without apportionment, the victim can collect the full amount from either person. Our client's only fault was lending his truck to the handyman, while the handyman actually caused the accident and the passenger's death.
Our client's insurer had to provide a defense lawyer for him. That lawyer did not settle the case or request apportionment. The jury's verdict was against our client and the handyman. The verdict was substantially more than our client's insurance coverage limit. Because there was no apportionment, the victim's estate collected the balance from our client, taking his assets and foreclosing on his real estate.
We sued the insurance defense lawyer for malpractice. After extensive litigation, a confidential settlement before trial. We then sued the insurance company for bad faith in handling our client's insurance claim—making no effort to settle and delaying the resolution of the deceased victim's estate's claim. We reached a confidential settlement in mediation before trial.
Click on "clients" at the end of this sentence to read reviews of our firm by our clients.
We Believe in Giving Back to Our Community
Every year, Slater & Zurz holds a scholarship competition open to Ohio high school seniors planning to attend an Ohio college or university. We ask entrants to demonstrate their abilities by addressing a timely topic using different media. In February 2020, we offered a $5,000 scholarship. We asked each entrant to write an essay and produce a short video concerning either the electoral college or student participation in the electoral process. We focus on each student's creativity and ability to communicate thoughtfully and effectively.
After experiencing a close call with an aggressive dog as a young boy, and after handling hundreds of clients' cases involving dog attacks, Jim Slater has made teaching children how to avoid being bitten his personal mission. Slater & Zurz has produced a free children's storybook and a short video for pre-teens explaining how to stay safe around dogs. Jim has personally visited local elementary schools to share safety tips with the children while treating them to pizza.
Hiring a First-Rate Law Firm May Not Cost You Anything
We take personal injury cases on a contingency fee basis. You pay nothing upfront—or ever—unless we achieve a favorable resolution for you. For other types of cases, we charge a flat fee or hourly fee. We'll discuss that in detail during your free consultation.
If You Can't Come to Us, We'll Come to You
We have offices in Akron, Canton, Cleveland, Cincinnati, Toledo, and Columbus, Ohio. Call or email us to schedule a free consultation with an attorney on our team. We'll listen to your story, answer your questions, and suggest a plan that will effectively accomplish your objectives. If you can't make it to our office, no worries! We'll come to you.