Dayton Medical Malpractice Attorneys: Protect Your Rights and Secure Your Future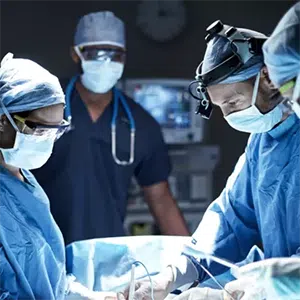 At Slater & Zurz, we understand the emotional and financial strain that medical malpractice cases can have on you and your family. Our compassionate and experienced Dayton medical malpractice attorneys are committed to helping you obtain the compensation you need to recover and rebuild your life.
With over 31 years of experience representing clients throughout Ohio, our team of skilled attorneys has the knowledge and experience to navigate the complexities of medical malpractice law. We are committed to providing personalized legal services to all our clients, ensuring you receive the highest quality representation possible.
What is Medical Malpractice?
Medical malpractice occurs when a healthcare professional, such as a doctor, nurse, or hospital, breaches the standard of care expected of them, resulting in harm to a patient. This breach can occur due to negligence, misdiagnosis, incorrect treatment, or other errors. The consequences of medical malpractice can be severe, including permanent injury, disability, or even death.
Why Choose Slater & Zurz as Your Dayton Medical Malpractice Attorney?
As experienced Dayton medical malpractice attorneys, the team at Slater & Zurz understands the intricacies of Ohio's medical malpractice laws. Our firm has a proven track record of success, having recovered millions of dollars in compensation for our clients. When you choose Slater & Zurz, you can expect:
Personalized attention: We believe in building strong relationships with our clients and providing compassionate, dedicated representation. Our attorneys will work closely with you to understand your unique situation and develop a strategy tailored to your specific needs.
Experienced legal counsel: Our attorneys have decades of combined experience in medical malpractice law. This experience allows us to effectively navigate the complexities of these cases, ensuring that you receive the best possible outcome.
Aggressive representation: Medical malpractice cases can be challenging, but our team is committed to fighting for the compensation you deserve. We will aggressively represent your interests in and out of the courtroom to ensure you receive justice.
No fees unless we win: We understand that medical malpractice cases can be financially straining. That's why we operate on a contingency fee basis, meaning you pay nothing unless we secure compensation.
Our Dayton Medical Malpractice Attorney Services
At Slater & Zurz, our Dayton medical malpractice attorneys are equipped to handle a wide range of medical malpractice cases, including:
Surgical errors
Misdiagnosis or delayed diagnosis
Birth injuries
Medication errors
Anesthesia errors
Hospital negligence
Nursing home negligence
Wrongful death
The Medical Malpractice Claim Process
The process of filing a medical malpractice claim can be complex, but our experienced Dayton medical malpractice attorneys are here to guide you through every step. We will:
Evaluate your case: We will thoroughly review your medical records, consult with medical experts, and gather evidence to determine if you have a valid medical malpractice claim.
File a claim: If we believe you have a strong case, we will file a medical malpractice claim on your behalf, outlining the damages you have suffered and the compensation you seek.
Negotiate with insurance companies: Our team will handle all communications and negotiations with insurance companies, working tirelessly to secure a fair settlement for your injuries.
Prepare for trial: Our team will meticulously prepare your case for trial if a settlement cannot be reached. Our experienced attorneys are well-versed in trial proceedings and will aggressively advocate for your rights in court.
Secure compensation: Our ultimate goal is to ensure that you receive the maximum compensation you deserve for your injuries, lost wages, pain and suffering, and other damages.
Contact Our Dayton Medical Malpractice Attorney Today
If you or a loved one has suffered due to medical malpractice, you need an experienced and compassionate Dayton personal injury attorney on your side. At Slater & Zurz, we are committed to fighting for the justice and compensation you deserve. Contact us today to schedule a free, no-obligation consultation with one of our skilled attorneys. Call us at (937)752-5605 or fill out our online contact form, and let us help you secure your future.
Don't wait – contact our Dayton medical malpractice attorney today for a free consultation and start your journey towards recovery and justice.
Frequently Asked Questions
+
In Ohio, the statute of limitations for medical malpractice claims is generally one year from the date of the injury, the date the injury was discovered, or when it reasonably should have been discovered. However, there are exceptions to this rule, and the specific time frame may vary depending on the circumstances of your case. It is crucial to consult with a Dayton medical malpractice attorney to ensure that your claim is filed within the required time frame.
+
The value of your medical malpractice case will depend on various factors, including the extent of your injuries, the cost of medical treatment, lost wages, pain and suffering, and other damages. Our attorneys will work diligently to evaluate your case and pursue maximum compensation on your behalf.
+
Ohio follows a comparative negligence rule, meaning you may still be entitled to recover compensation even if you were partially at fault for your injuries. However, your compensation may be reduced in proportion to your degree of fault. It is essential to consult with a skilled Dayton medical malpractice attorney to discuss your case and the potential impact of comparative negligence.
+
If you or a loved one has been a victim of medical malpractice, it is essential to seek legal counsel as soon as possible. Our experienced Dayton medical malpractice attorneys can help you gather evidence, determine if you have a valid claim, and guide you through the process of pursuing compensation.