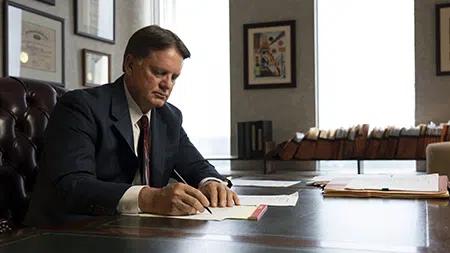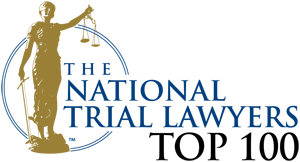 Attorney Rick Zurz
Hello, my name is Rick Zurz. I would like to personally thank you for your time learning about my law firm and how we may be able to help you.
I'm the managing partner at Slater & Zurz, LLP which means I stay actively involved in every case my firm handles to make sure each case receives all the resources needed to succeed. When my firm represents a client we thoroughly and meticulously prepare the case so our client is treated fairly and properly under the eyes of the law. We also keep you involved and informed at all times. This is your case and you will always be in control. We are here to provide you with experienced and professional guidance to make good decisions and take action on your behalf.
HAVE A QUESTION FOR OUR FIRM?
Rick's Education
University of Akron School of Law, J.D. – 1982
University of Akron, Master of Taxation – 1982
Bowling Green State University B.S. – 1975
Admitted, Ohio State Bar, 1982
Admitted, U.S. District Court Northern District of Ohio, 1982
Associations & Memberships
Akron Bar Association, Member
Ohio State Bar Association, Member
American Bar Association, Member
Ohio Association for Justice, Member
American Association for Justice, Member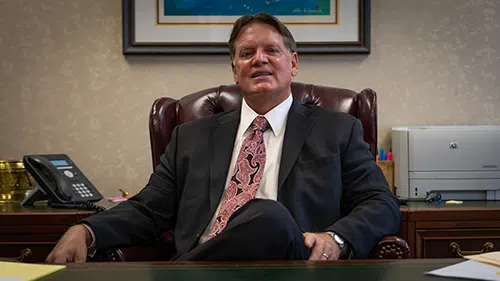 More About Rick

I'm originally from Akron, Ohio. I grew up in a family with close ties to the law. Both my father and grandfather were judges, so there was a pretty good chance that I was going to have a career in the legal profession. I attended college at Bowling Green State University, graduating in 1975. I went to law school at the University of Akron and received both my Law Degree and my Master's Degree in Taxation in 1982. I have been practicing law in excess of 40 years and have handled thousands of cases.
Contact Information
Telephone: (330)762-0700
Fax: 330.762.3923
What I Can Do For You
I have been practicing in excess of 40 years. I firmly believe that every person, no matter who you are, where you live, or how much money you have is entitled to justice in our legal system. The system can be complicated and adversarial. My passion lies in helping clients navigate and utilize the legal system so they are treated fairly.
I get results for clients with comprehensive investigation, research, and preparation. Then, I aggressively pursue your case. I want to understand every detail and provide you with the information and professional legal advice to make good decisions that deliver you an outcome that is fair and serves your best interests.
Using my 35 years of experience, I am able to resolve most issues amicably and without the need for a trial. However, if a trial in a court of law is necessary, I bring extensive litigation experience and a respected reputation as a very effective litigator with a proven track record of success.
Perhaps the best way to show you what I can do for you is to allow one of my long-time clients to share her thoughts with you:
"I met Mr. Richard Zurz in 1985. He was personally introduced to me by a friend who knew him from his work at Dan Street Detention Home. Richard then helped me establish paternity for my twin sons, and we have been friends ever since.
Richard Zurz has continued to help me, family members, co-workers, friends, and business clients. Anytime someone asks for my opinion about a lawyer, I always refer them to Richard. If for some reason, Richard cannot help you, he will find you someone that can.
Richard has personally helped me with my, personal injury, divorce, lawsuits, car accidents, equipment failure, power of attorney, wills, real estate questions, and much more. Richard has always been available to answer my calls or call you back in a timely manner. He is very knowledgeable about every question I have had for him in the past twenty-six years. Anytime I feel like I need an attorney, I call Richard first for his point of view before making any decisions.
Richard's name supersedes him in all walks of life. I have recently been taking care of my elderly aunt, and Richard helped me with the power of attorney. During a recent visit with her financial advisor, he noticed that Richard had prepared the power of attorney. He had wonderful things to say about Richard and said that I was in good hands.
My future and my family will be handled by Richard Zurz. I have enjoyed working with Richard Zurz as well as other attorneys of Slater & Zurz."
– Carla J. Herbert
Costs for My Legal Services
The cost of my legal services depends on the type of case. For example, personal injury-type cases are handled on what's known as a contingency fee basis. This means there are no upfront costs and fees to clients. We only earn our fee if we prevail in your case. Other types of cases may be handled on an hourly basis depending on the details.
Please don't let the perceived costs of my legal services make you hesitate to contact me. I am happy to provide you with a free legal consultation that won't cost you anything whatsoever and you will be under no obligation to hire me or my law firm. During your free consultation, we can discuss the details of your case as well as the details related to what the cost will be and when payment is due. Once you have all this information, you can make a decision at your convenience.