Canton Divorce Lawyer
Filing for Divorce in Canton, Ohio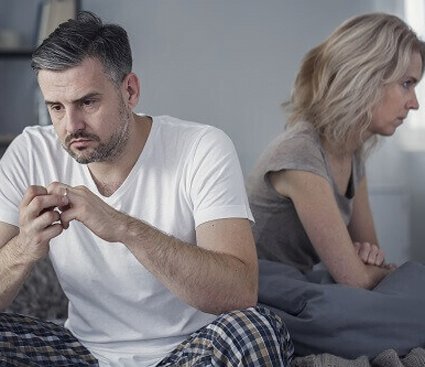 If you have decided to file for divorce, you need to know your rights. The legal process for filing for divorce in Canton, Ohio, can be complex without the help of a dedicated attorney. The more you know before you begin the proceedings, the better off you will be in the long run.
At Slater & Zurz, our Canton divorce attorneys understand how difficult the decision is to end your marriage. We are compassionate, dedicated legal counselors who will help you and your family through this challenging time. We have over a century of the collective experience and will work with you to achieve a favorable resolution to your case.
If your thinking of getting a divorce call Slater & Zurz for a free consultation from a Canton, divorve lawyer
Call us at
330-968-2547
or
fill out this form
.
Types of Divorce
Ohio generally requires that a person have a valid legal reason or cause for a divorce. In circumstances where both spouses agree to the divorce, they can file for a dissolution of marriage.
A dissolution of marriage petition is filed jointly by both parties and requires a signed separation agreement. Unlike a divorce, a dissolution of marriage does not require for either spouse to state or prove grounds.
In addition to petitions for dissolution of marriage, our Canton divorce attorneys handle:
Contested divorce
High net worth divorce
Property division
Child support and custody matters
Spousal support
Military divorce
Legal separation
Our experienced legal team will work one-on-one with you to determine all of your legal options and help decide the best course of action based on your needs and goals. We will help you every step of the way; from the initial consultation to the finalized agreement, you will have a dedicated advocate by your side.
Steps to Filing for Divorce in Canton, OH
In Ohio, you must follow several steps to legally end your marriage. It is always strongly recommended that you discuss your case with an experienced Canton divorce attorney before filing. An attorney can walk you through the process and provide you with the resources you need to move forward.
In order to file for divorce in Ohio, you must meet state and county residency requirements. You must file in the appropriate court of common pleas. And you must establish a valid reason (legal cause) for the divorce. Failure to follow any of the statutory requirements for a contested divorce could result in lengthy delays costing you additional time and money.
Grounds for Divorce in Ohio
When spouses do not mutually agree to a divorce, it is considered contested. The party wishing to terminate the marriage must file a petition stating a legal reason for the divorce.
The court of common pleas recognizes the following grounds for divorce:
Adultery;
Extreme cruelty;
Bigamy;
Gross neglect of duty;
Habitual drunkenness;
Wilful absence of your spouse for at least one year;
Imprisonment of your spouse at the time of filing;
Parties have been living separate and apart for at least one year without interruption or cohabitation;
Divorce already granted by another jurisdiction; or
Incompatibility.
You must state the cause for the divorce in your petition. Once your spouse is served with the initial papers, they will have an opportunity to answer. They may agree to or deny the claims made in your petition, including your reasons for the divorce.
Depending on the circumstances of the case, the court may ask you to prove your claims. A Canton divorce attorney can help you file your petition in the appropriate court of common pleas and meet all legal requirements.
Canton Divorce and Residency Requirements
In addition to providing a legal reason for the divorce, you will need to meet specific residency requirements. Ohio requires a divorce petitioner to have lived in the state for the previous six months to establish residency. It does not matter whether you were married in Ohio or if you were legally separated from your spouse prior to filing.
At Slater & Zurz, our caring and compassionate divorce lawyers can listen to your case and help you determine your best options. Free Consultation
Call us at
330-968-2547
or
fill out this form
.
A divorce must be filed in the proper county. Most counties require that you or your spouse have lived in the county for 90 days before filing to establish residency. It is essential to discuss your case with a Canton divorce attorney since certain factors may preclude you from being able to finalize your divorce. For instance, a divorce cannot be finalized in Ohio if you are still pregnant with your spouse's child.
Divorce Timeline
A divorce is a lengthy, complicated legal procedure. It is often emotional and stressful for both spouses. While every divorce is different, a contested divorce will generally take at least 12 months to finalize. If minor children are involved, a divorce may take closer to 18 months to resolve through the courts. Without an attorney, the process could take even longer.
It is generally in your best interest to hire a Canton divorce attorney as early in the process as possible, even if you and your partner both agree to the dissolution. A highly experienced lawyer can help save you time and money. They will try to expedite the process and alleviate some of the pain and frustration often associated with ending a marriage.
Issues Decided During a Divorce
During a divorce, several issues will be decided. These issues concern things like the distribution of marital property, spousal support, child custody, and parenting time. Unfortunately, competing interests can result in hotly contested terms, making it difficult for parties to arrive at a compromise.
Issues decided during a divorce:
Spousal support
Property division
Child custody and parenting rights
Child support
Distribution of debts and assets
Distributive awards
A Canton divorce attorney can help you protect your assets, future, and children. They can also help you try to arrive at an amicable solution with your spouse before taking your case to trial.
Spousal Support in a Divorce
An often contested term of divorce is spousal support. Because both parties have differing goals, there is usually a disagreement about what is a fair amount of support. Spousal support is a payment made to a spouse or former spouse to sustain and support that person.
The court considers several factors when deciding whether to award spousal support, including the relative earning abilities of the parties, their income, their ages, and the duration of the marriage. Whether you believe that the amount of spousal support ordered was too low or too high, a Canton divorce attorney can help.
Children and Divorce
In addition to spousal support, one of the most commonly disputed terms of a divorce order is the awarding of child custody or parenting rights. While both parents may believe that they are acting in the best interest of the child, many times, those interests do not align. The court must then decide what they believe is in the best interest of the child.
Regardless of the situation, the court of common pleas will issue an order for the disposition, care, and maintenance of any minor child of the marriage. As part of this order, the court will consider child custody and award child support to the residential parent.
Property Division in a Canton Divorce
The court of common pleas will also review the property owned by the spouses and determine what would be an equitable distribution between the parties. The court will divide the property between the spouses equally unless an equal distribution would be inequitable. The court, within its discretion, will determine what is equitable.
The court can then make a distributive award to either spouse. The distributive award is separate and apart from the issuance of spousal support. It can be made payable in a lump sum or in fixed amounts over time from separate property or income.
Obtaining Temporary Orders from a Judge
Because a contested divorce can take a year or more to finalize, a judge may issue temporary orders regarding spousal support, child custody, visitation rights, and child support. Either party has the right to request temporary orders while they wait for their divorce to be resolved.
A Canton divorce attorney can help you request a temporary order or modification of an existing order.
Your Rights During a Divorce
It is important to note that you are not alone. A divorce can be scary and exhausting. It may be mentally and emotionally taxing, making it difficult for you to move on with your life. By hiring a Canton divorce attorney to represent you, you can alleviate some of the stress and anxiety normally associated with ending a marriage.
An attorney can also help you understand your rights throughout the divorce process. They will work with you to determine your next steps and what legal options you may have if a decision does not go your way. If an order has already been issued in your divorce, an attorney can seek a modification or termination on your behalf.
Divorce Alternatives in Canton
A contested divorce will generally take the longest to file and resolve since the terms of the divorce are not agreed to by both parties. If you and your spouse have amicably decided to end your marriage, it would be considered an uncontested divorce.
Dissolution of Marriage
In Ohio, parties can file a dissolution of marriage if they have signed and attached a separation agreement that provides for all of the terms normally addressed in a divorce.
A separation agreement must provide for:
The division of all property;
Spousal support;
Allocation of parental rights and responsibilities for minor children;
Designation of a residential parent and legal custodian;
Child support; and
Parenting time.
Even though a dissolution of marriage is agreed to by both parties, it is still recommended that you have an attorney review your case. A divorce may be converted to a dissolution of marriage or vice versa.
Legal Separation
A legal separation allows a court to issue an order dealing with all of the terms of a divorce without formally ending the marriage. Spouses remain legally married but have a court order regarding property division, child support, and other things addressed in a standard divorce.
Annulment
Under limited circumstances, a person may file for an annulment. Ohio law sets forth the grounds and timetable for annulment by statute. A divorce or dissolution of marriage legally ends the marital relationship, whereas an annulment voids the marriage altogether. Once an annulment is granted, it is as though the marriage never occurred in most cases.

How We Can Help
At Slater & Zurz, we believe in our clients and their right to happiness. Divorce is an unfortunate but sometimes necessary part of life. Our Canton divorce attorneys are well-versed at handling even the most complex cases. We will help guide you through the process, advocating for you and your family every step of the way.
Reasons to hire the Canton divorce attorneys at Slater & Zurz:
Extensive experience. We have over 30 years of experience handling divorce and dissolutions for clients throughout Ohio.
Proven track record. Our attorneys have a proven track record of success, relentlessly pursuing the best possible outcome for our clients.
Free consultations. All initial family law consultations are free of charge and without obligation to retain our services.
Client-focused. Our legal team always puts you and your best interests first. We believe in transparency and communication, ensuring our clients can make informed decisions throughout their cases.
Our highly skilled lawyers know what it takes to take on even the most challenging cases and win. We are not afraid to take your case to trial to get the results you deserve. Your well-being is our top priority, and we will not settle for less.
Dedicated Representation for Divorce Matters
Our Canton divorce attorneys will help provide the counsel and resources you need to make the right decisions for you and your family. Let us help protect your future and your family.
We are passionate about helping individuals through family law matters. While the issues may be hard to discuss, they must be resolved. Get the help you need now from compassionate, experienced attorneys ready to take your case.
Find out more about our services, including representation for dissolution of marriage, legal separation, contested divorce, high net worth divorce, and more.
Contact Our Office for a Free Consultation
If you plan to file for divorce in Canton, Ohio, contact our family law attorney for a FREE consultation. All family law case evaluations are confidential and without obligation to retain our services. Call our Canton office at (330) 968-2547 to get started.