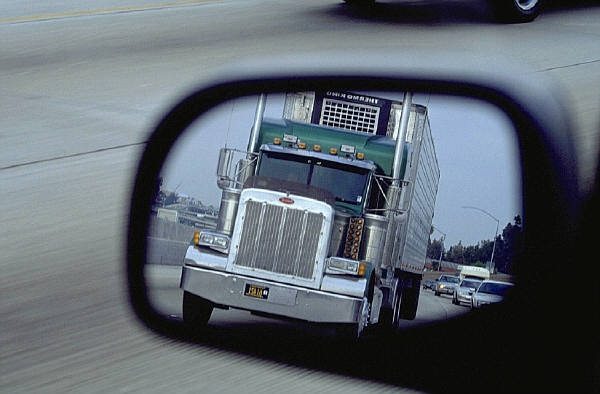 The United States economy depends on the trucking industry to transport more than 70 percent of all freight delivered annually with additional truck trade ongoing with Canada and Mexico.
In 2013, there were more than 267,000 vehicular accidents in the state of Ohio. Over 19,000 of those accidents involved a large semi-truck. Nationwide, there were nearly 300,000 large Semi-Truck Accidents which resulted in 8.2 percent of all traffic fatalities for the year. A year earlier, a total of 3,921 people in the U.S. lost their lives in large truck crashes. 2,843 of these people were occupants of other vehicles. Only 697 of those killed were occupants of the truck.
Because of their size, large trucks are capable of causing an extensive amount of damage when in an accident with a typical automobile or SUV. People involved in truck accidents commonly suffer life-changing injuries such as head trauma, spinal cord damage, and multiple bone fractures. Fatal tractor-trailer accidents cost Americans billions of dollars every year, and about two-thirds of the cost is associated with loss of quality of life.
The good news is commercial trucks are involved in a very small percentage of all auto accidents and trucks are three times less likely to be involved in an accident than other vehicles. Nearly 90 percent of Semi-Truck Accidents are caused or made worse by some kind of human error. But despite what some motorists believe, research shows more than 75 percent of accidents between commercial truck drivers and drivers of smaller passenger cars.
FMCSA Studies Causes of Large Semi-Truck Accidents
The Federal Motor Carrier Safety Administration (FMCSA) performed an extensive study of large truck accidents a few years ago and cited the top 10 factors leading to accidents, starting with the main cause:
Vehicle brake problems
Driving too fast for conditions
Unfamiliarity with the roadway
Roadway problems such as poor design
Over-the-counter drug use
Inadequate surveillance
Fatigue
Pressure from carriers to complete run
Illegal driving maneuvers
Distracted driving
If you are involved in a large truck accident and are able to observe anything about the crash, note if you witnessed the trucker speeding or going too fast for conditions, texting, or using his cell phone. Try to recall if he may have been distracted by his GPS or other equipment in the cab, or if he appeared to be under the influence of drugs or alcohol.
In Ohio, there is a two-year statute of limitations from the date of the truck accident to file a civil complaint against the at-fault party. The plaintiff is entitled to compensation for any injuries, pain, suffering, lost wages, property damage, and other damages that may arise from the circumstances of the accident.
If you or your loved one has been injured in any type of truck accident, or if your loved one has died in a truck crash, please contact a truck accident lawyer at Slater & Zurz, an Ohio Law Firm at 1-888-534-4850 to speak with a highly qualified Truck Accident Lawyer. Due to the complexity of truck crash cases, it is important to hire a truck accident lawyer who has experience handling these types of claims and knows the laws that regulate trucking in Ohio.
In cases of negligent or reckless driving, victims are entitled to compensation from the truck driver. If poor maintenance or other factors under the control of the trucker's employer contributed to a person's injuries, the trucking company could share in the liability. Other parties could also be at fault if roadway conditions are to blame for the accident.
Choosing the right truck accident lawyer with the right experience can make a difference in the outcome of your lawsuit.
Sources: National Highway Traffic Safety Administration; National Center for Statistics and Analysis; U.S. Department of Transportation.
We advocate strongly on behalf of injured victims of truck-involved accidents across Ohio, with convenient locations in Akron, Canton, Cincinnati, Cleveland, Columbus, and Toledo.