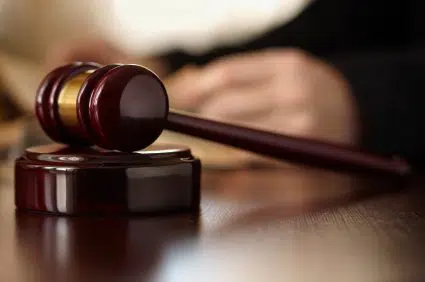 Car accidents are the number one cause of death among children in the United States. Many children's deaths and serious injuries are preventable. Sadly, some parents and other caregivers neglect to take the time or make an effort to ensure that children are safe when riding in their cars.
An Ohio statute, Revised Code §4511.81, requires all children "not older than fifteen" years of age to be properly secured when riding in motor vehicles as passengers, based on age, height, and weight. However, both the enforcement of that statute and the penalties for violating it are weak at best, providing little deterrence for drivers whose top priorities are something other than the safety of their young passengers.
At Slater & Zurz LLP, we strongly encourage all parents and others who transport children to familiarize themselves with the traffic laws requiring the use of car seats, booster seats, and standard lap-and-shoulder seatbelts and to comply with those laws at all times—the consequences for failing to observe Ohio's simple safety rules can be catastrophic. If your child is injured in a car accident—whether or not properly strapped in—call or email our team of personal injury lawyers for a free consultation to determine your and your child's legal rights.
The proper car seat depends on the child's age and size.
In Ohio, different types of safety restraints must be used to keep young passengers safe.
A child under four years of age or a child who weighs less than 40 pounds must be placed in a child safety seat in accordance with the manufacturer's instructions.
A child under eight years of age and less than four feet nine inches tall–the average height of an 11-year-old—must be seated in a booster seat.
A child at least eight but not older than fifteen years of age must be secured in either a child restraint system or a lap-and-shoulder seatbelt.
Rear-facing seats: The American Academy of Pediatrics recommends that infants and toddlers up to age two rides in rear-facing seats. Infants and younger toddlers are at greater risk for head and spinal cord injuries in a forward-facing car seat. Rear-facing seats provide better support for the head.
Forward-facing seats: Children over two years old (or who have outgrown their rear-facing seat) should sit in a forward-facing car seat with harness straps as long as possible until they reach the weight and height limits of the rear-facing car seat.
Booster seats: Once they outgrow their forward-facing car seats, children should begin using belt-positioning booster seats. If you use a backless booster seat, make sure that the child's head is protected by the vehicle's seatback or headrest.
Lap-and-shoulder seatbelts: Children should not begin using regular lap-and-shoulder seatbelts until they are "old enough and large enough" for standard seatbelts to protect them—usually when they are four feet nine inches tall and between eight and twelve years old. All children under 13 years old should sit in the back seat.
Be sure your child is securely strapped in!
Placing a child in a rear- or forward-facing car seat or booster seat only works when the child is securely strapped in. The car seat or booster seat must be installed in accordance with the seat's owner's manual. The seat should be installed snugly so that it doesn't move more than an inch from side to side or forward toward the front of the car.
Once the child is in the seat, there should not be any slack in the harness. The same is true when the child progresses to using a standard lap-and-shoulder seatbelt.
Car seat laws are hard to enforce, and penalties are minimal.
Not everyone is required to place a child in a car seat. The requirement that children be placed in car seats, booster seats, or standard seatbelts doesn't apply to taxicabs or "public safety vehicles" such as ambulances, police cars, sheriff's vehicles, and fire trucks.
Law enforcement officers are not permitted to stop a car to determine whether or not a child is seated in an appropriate car seat or wearing a seatbelt. Even if an officer can easily see that a child is not properly secured, the officer cannot stop the vehicle solely to issue a ticket or arrest the driver. The officer can only issue a citation or ticket for a car seat violation if the driver commits another offense (speeding, driving out of marked lanes, failing to stop at a red light, and the like) for which he or she can be stopped.
A person who fails to place a child in an appropriate child seat, booster seat, or seatbelt can be convicted of a minor misdemeanor. He or she can be fined at least $25 but not more than $75. If the failure is a second offense, he or she is guilty of a fourth-degree misdemeanor and can be fined up to $250 and sentenced to no more than 30 days in jail. A judge is not required to impose the maximum penalty.
Trust a Personal Injury Law Firm with a Proven Record of Success.
If your child has been injured in a car accident, the first thing you should do is have the child checked by a doctor. A young child injured in a car accident may not appear to be seriously hurt at first, and may not be able to tell you if something's wrong. An infant or young toddler who was not in a rear-facing safety seat may have sustained a head or spinal cord injury. If the doctor determines that the child has suffered any serious injuries, reach out to an established law firm with a demonstrated record of success in handling personal injury cases.
At Slater & Zurz, we've been handling personal injury cases for over 30 years. We build relationships with our clients through honesty, commitment, perseverance, and trust. If your child has suffered a significant injury, call our personal injury team to schedule a free consultation to discuss your child's case. One of our car accident lawyers will listen to your story and evaluate your child's claim. If we take your case, we'll craft a strategy designed to maximize your compensation and suggest the best path forward. You don't have to pay us unless we obtain a favorable judgment or settlement for you. We're here to serve your legal needs with compassion, determination, and the proven ability to win.