The Dangers of Asbestos, Filing a Mesothelioma Lawsuit, and What You Can Expect
At Slater & Zurz, our experienced personal injury attorneys have helped clients suffering from mesothelioma, asbestosis, and lung cancer fight for the compensation and justice they deserve.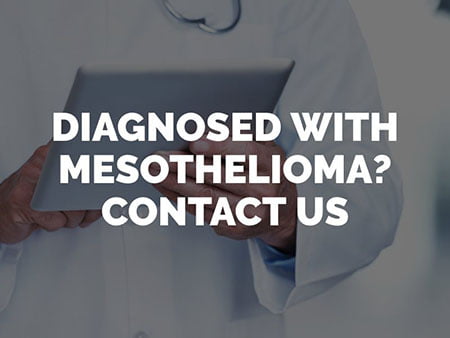 When clients come in for their complimentary initial consultation, we are frequently asked questions, such as what type of lawsuits they can pursue, whether they are eligible to seek compensation, and what they can expect after filing their claim. Here, we answer these questions and more in an effort to help you and your family learn more about asbestos cancer lawsuits.
First, let's look at what asbestos is and what illnesses are commonly contributed to asbestos exposure.
Dangers of Asbestos
Most Americans have heard asbestos is a dangerous substance and that those exposed to it can become seriously ill. But few know what asbestos actually is, what products contain asbestos, and why people develop health conditions and even lose their lives to asbestos-related diseases.
Asbestos
Let's start with what asbestos is. Asbestos is a group of six minerals that occur naturally as bundles of tiny fibers. In the United States, the majority of asbestos is found in California, with some sources located in portions of Virginia, Washington, and Alaska. Asbestos was used to manufacture an abundance of products due to its strength, flexibility, and resistance to heat and chemicals.
Unfortunately, decades after its widespread use, the World Health Organization, the E.P.A., and the Department of Health and Human Services found that asbestos is a human carcinogen, meaning the substance is known to have the capacity to cause cancer in humans.
Products That Contain Asbestos
Asbestos was, and in some cases, still is used in commercial and industrial products in a wide variety of industries, such as power generation, construction, automotive, plumbing, electricity, oil and gas, and chemical production.
Commercial and industrial asbestos products include:
Automotive parts
Cement
Tiles
Textiles
Adhesives
Duct connectors
Electrical components
Vinyl products
Plastics
Insulation
Gaskets
Fireproofing materials
Lab equipment
In addition to the above industries, homeowners and consumers have also been exposed to asbestos contained in products, such as consumer goods and building materials.
Household and consumer asbestos products include:
Makeup
Talcum powder
Fake snow
Coffee pots
Ovens and stoves
Dishwashers
Washing machines
Toasters
Slow cookers
Ironing boards
Curling irons
Hairdryers
Potholders
Oven mitts
Asbestos-related Illnesses
As we stated earlier, asbestos is known to be a cancer-causing substance as well as one that can lead to severe pulmonary issues. Below are the three most common illnesses that are caused by asbestos exposure.
Mesothelioma
A relatively rare yet aggressive form of cancer, mesothelioma is found in the lining of the lungs, stomach, testicles, and ovaries. The only known cause of mesothelioma is asbestos exposure. Symptoms include shortness of breath, chest pain, dry cough, fatigue, and weight loss. According to the American Cancer Society, the five-year survival rate of those diagnosed with mesothelioma is only 10%, with an average life expectancy of 12 to 21 months after diagnosis.
Asbestosis
As its name implies, asbestosis is a chronic lung condition caused by prolonged asbestos exposure. Asbestosis is one of over 200 forms of pulmonary fibrosis, which is considered a serious lung disease. Symptoms include a persistent dry cough, shortness of breath, chest pain, and abnormally wide and round fingertips and toes.
Lung Cancer
Although mesothelioma and asbestosis are the only two known diseases solely and directly caused by asbestos, exposure to asbestos and its long-term inflammatory effects can also lead to lung cancer. Symptoms of lung cancer include swelling of the face and neck, fatigue, wheezing, shortness of breath, and coughing up blood.
Types of Mesothelioma Lawsuits
Whether you are suffering from asbestos-related disease or are a family member of someone who has died from mesothelioma or other illness, you have the right to seek compensation for your losses. When pursuing compensation in a mesothelioma or other asbestos-related case, there are typically two types of lawsuits that can be initiated.
Personal Injury Lawsuit
If you have been diagnosed with mesothelioma, you can seek justice and compensation through a personal injury lawsuit. In a personal injury case, an injured victim who suffers harm, illness, or injury pursues compensation from the responsible party. The success of a personal injury claim is centered around the concept of negligence.
As a plaintiff, you and your personal injury lawyer must prove the defendant owed you a duty of care and, through negligence or recklessness, failed to do so. It must also be shown that their failure to act with proper care caused your injuries, and therefore, you sustained damages – damages for which you are seeking compensation.
In personal injury lawsuits, there are several types of compensation that may be available to you. You may be eligible to pursue compensatory damages (those intended to compensate you for your losses), such as:
Medical expenses
Costs for ongoing medical care
In-home or residential facility care
Lost wages and lost earning capacity
Pain and suffering
Emotional trauma
As we have seen in many mesothelioma and asbestos lawsuits, the courts may also find that punitive damages are warranted. Punitive damages are not intended to compensate the plaintiff but instead are awarded as punishment to the defendant. It is at the court's discretion to order a defendant to pay punitive damages but is generally ordered when the defendant's behavior is exceptionally harmful, negligent, or reckless.
Wrongful Death Lawsuit
If your loved one was diagnosed with mesothelioma, asbestosis, or another illness caused by asbestos exposure, and they, in turn, lost their lives to the disease, you can file a wrongful death lawsuit on their behalf. In Ohio, a wrongful death claim can only be brought by the deceased victim's "personal representative." This person is typically named in the deceased person's will or trust or is appointed by the probate court and is often the deceased individual's surviving spouse.
As in a mesothelioma personal injury case, you and your attorney will need to prove the defendant was negligent and that their negligence directly led to your loved one's illness and, ultimately, their death. If negligence and causation are adequately shown, you will likely be awarded some or all of the compensatory damages listed above. You may also be compensated for funeral expenses and loss of consortium (the deprivation of the benefits of a family relationship.) Depending upon the court's findings and position, you may also receive punitive damages.
Once you receive a settlement or verdict for damages, the financial compensation will be distributed to eligible family members through the estate.
Who is Eligible
Any individual who has been diagnosed with mesothelioma or another asbestos-related disease has the right to pursue damages. Additionally, family members of someone who passed away due to an illness caused by asbestos exposure can also seek financial compensation through an asbestos wrongful death lawsuit.
However, it is important to keep in mind that there is only a certain amount of time to file a mesothelioma claim. In any personal injury case, there is what is known as a "statute of limitations," which is the established deadline for filing.
The statute of limitations varies depending on the state but is generally between one to four years. For example, the Ohio statute of limitations for filing an asbestos cancer lawsuit is two years from the diagnosis. In a mesothelioma wrongful death suit, a plaintiff has two years from the date of death to file a claim.
The Ohio Asbestos Lawsuit Process
For many injured victims, filing a mesothelioma asbestos claim is their first introduction to our legal system. Very few people come into our office knowing what to expect and what the process looks like. So, let's discuss the legal process.
The asbestos cancer lawsuit process begins with your initial consultation with a qualified mesothelioma asbestos attorney. Once you have discussed your situation and you and your attorney develop a course of action, your attorney will then begin the process of collecting vital information, such as medical reports, witness statements, and employment history. Keep in mind that for a claim to be valid, you will need to have medical documentation showing your diagnosis, submit the claim within the given time frame, and provide compelling evidence showing the source of asbestos exposure and the person or entity responsible for that exposure.
After gathering the necessary information, your attorney will file a formal legal complaint on your behalf. Once the claim is filed, the discovery phase will begin. In this phase, both sides share information that supports their positions. Generally, the attorneys for both the plaintiff and defendant will attempt to reach an acceptable settlement through out-of-court negotiations. If they cannot reach a favorable settlement, the case will go to trial, where your attorney will advocate skillfully on your behalf in front of the judge. After hearing both sides, the judge will issue their determination.
It is hard to predict how long the process will take. Factors that affect the length of your case will be the number of plaintiffs filing, the type of lawsuit, the number of defendants, the complexity of facts in the case, and the court's caseload.
Our Mesothelioma Lawyers Can Help You Pursue an Asbestos Cancer Lawsuit
At Slater & Zurz LLP, our qualified personal injury lawyers understand the far-reaching impact mesothelioma and other asbestos-related illnesses can have on both you and your loved ones. We want you to know that our accomplished legal team is here to help you fight for justice and obtain the compensation you need for your medical expenses, ongoing treatment, lost wages, and the protection of your family's future.
We pledge to hold those responsible for your illness accountable for their actions. Our dedicated attorneys will fight skillfully and aggressively to obtain the resolution you deserve. We will also provide you and your family with our thoughtful guidance during the process and continue to offer our support after we resolve your case.
To learn more about pursuing compensation in an Ohio asbestos cancer lawsuit, please don't hesitate to contact our personal injury law firm to schedule a FREE consultation. We are here for you anytime day or night. You can reach us by calling 888.534.4850 or contacting us online.