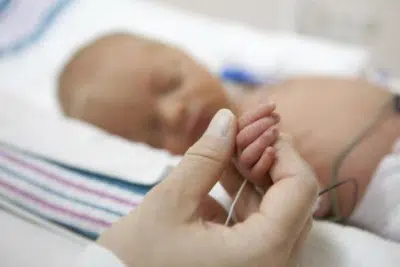 Do you think something may not be "right" with your child? Are his or her movements different from those of other children? Cerebral palsy is a condition marked by impaired muscle coordination and/or other disabilities. It is typically caused by damage to the brain before, during, or shortly after birth. Unfortunately, not all cases of cerebral palsy are preventable. However, the caregivers—doctors, nurses, and other hospital staff—have a duty to monitor your child's vital signs and immediately intervene if something is wrong.
If you think something is "not right" with your child, or if your child has been diagnosed with cerebral palsy, call an experienced medical malpractice lawyer with expertise in birth injury cases. At Slater & Zurz LLP, birth injury lawyers can help you determine whether signs of a potential disability were evident when harm to your child could have been prevented, whether those signs were recognized in time and whether the caregivers responded appropriately. With decades of experience in malpractice, personal injury, and birth injury cases, we can help you determine whether your child's condition was preventable. If so, you may be entitled to compensation for all costs associated with your child's condition—both past and future care as well as pain and suffering, lost income, and the like.
In Ohio, claims for medical negligence, or malpractice, must be brought within one year from the date of the care and treatment, with some exceptions. However, to protect your interests and your child's future, you should contact an experienced personal injury lawyer as soon as possible. Call or email us to schedule a free consultation to determine whether your child has been the victim of medical negligence.
At Slater & Zurz LLP, our medical malpractice lawyers fight for you and your family. We have a proven record of success in handling personal injury cases. If you or a loved one has experienced a birth injury, you can count on us to fully assess your claim, answer your questions, and advise you concerning the best way to proceed. Call the dedicated medical malpractice lawyers on our team for a free consultation. We're here to serve your legal needs with unwavering dedication and the drive to win. You pay nothing unless we win or reach a favorable settlement of your claim.