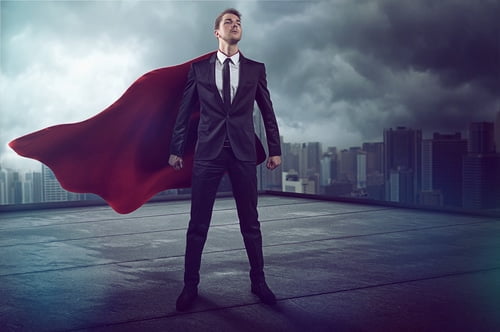 A devastating accident can happen to anyone – at any time. Suffering serious injuries can have a profoundly devastating impact on your life for months, years, or possibly forever. When you are injured due to another party's actions, you have the right to seek compensation for your losses. But this poses a new challenge – hiring an attorney to represent you in your personal injury case.
If you or a loved one has been seriously injured, you naturally want the best personal injury attorney you can find. Most lawyers can provide you with adequate legal representation. However, several distinctive qualities help to distinguish good lawyers from great ones. To ensure you hire the right attorney for you, we have compiled a list of the top ten traits to look for when hiring a personal injury attorney in Ohio.
Extensive Experience – After an injury, you need a personal injury lawyer who is not only exceptionally familiar with Ohio law but also has extensive, in-depth experience handling personal injury cases similar to yours. That experience and legal knowledge will ensure they have the tools necessary to develop an effective strategy and fight skillfully on your behalf. Additionally, a seasoned personal injury attorney will have long-standing relationships with fellow attorneys and judges, which will likely contribute to their ability to negotiate a fair settlement or maximize the chances of a successful outcome in court, if necessary.
Attention to Detail – Personal injury cases are generally some of the most complex. For this reason, successful personal injury attorneys need to have meticulous attention to detail, in addition to the time necessary to carefully investigate the facts of your case. Evidence is critical in a personal injury lawsuit. Photographs, videos, witness statements, the police report, statements made by the parties involved, and, if needed, the findings of an accident reconstructionist must all be examined in detail by your attorney. Even the smallest detail or discrepancy within the evidence can have a drastic impact on the success of your case.
Empathetic and Compassionate – The best personal injury attorneys show empathy and compassion toward their clients and loved ones. Being injured due to another's negligence or wrongdoing is a traumatic life experience. If you have sustained injuries, you are likely overwhelmed by the idea of seeking compensation for your losses while also trying to heal. You and your family may also be experiencing significant emotional trauma and stress as you attempt to deal with the aftermath of the accident. Pursuing damages in a personal injury case is generally uncharted territory for injured victims, therefore, the understanding and guidance of an empathetic and compassionate attorney is essential. Having your attorney's support can take a considerable weight off your shoulders and assist you in easily navigating every step of the process.
Attentive and Approachable – The best personal injury attorneys take both the time and effort to address their clients' questions and concerns. Successful lawyers understand that the legal process can be confusing and overwhelming and will always try to make themselves readily available to a client in need. A personal injury case can be lengthy, so you will likely need to speak to your attorney numerous times. Knowing you can reach your attorney when needed and that he or she will be mindful of your concerns is an essential part of the attorney-client relationship.
Professional – Professionalism is a fundamental quality of a successful attorney. There are several aspects in acting professionally, and all work to relay that the attorney is consistently respectful, reliable, and competent. The best personal injury lawyers are honest, show integrity, and act respectfully toward others, and their actions should always be in line with the Ohio State Bar Association.
Trustworthiness – Perhaps one of the most essential traits of a successful attorney is trustworthiness. When speaking with an attorney during your initial consultation, it is important to ask yourself, "Do I trust them?" And "Are they sincere?" To build trust between you and your attorney, ask a lot of questions. Ask them if they have extensive experience handling similar cases, and request testimonials and references and for the payment terms to be provided in writing. It is also a good idea to ask the attorney what they believe the possible outcomes of your case may be. If they make promises or claims that seem "over-the-top," they may not be the right attorney for you.
Respected by Their Peers – When searching for an attorney to represent you in your Ohio personal injury case, look for one who has earned the respect of their peers. Respect is earned by consistently providing competent and dedicated legal representation and achieving successful results during their many years in the personal injury field and in the location in which they practice. You can search local and national legal associations, listings, and articles to find a lawyer who is best in their profession.
Trial Experience – In most personal injury cases, a successful resolution is reached out of court. However, in the event an acceptable settlement can't be reached, your attorney will need to skillfully represent your best interests in court. Many attorneys never see the inside of a courtroom because they avoid taking a case to trial at all costs. Having an attorney who not only has extensive trial experience but will not shy away from taking your case to court will maximize your chances of successfully recovering full and fair compensation for your losses.
Exceptional Communication Skills – On the most fundamental level, lawyers are communicators. An attorney's ability to communicate effectively directly impacts the outcome of their client's case. They communicate with their clients, other parties involved in the case, fellow attorneys, and the courts. Successful lawyers use their communication skills to relay essential information in various situations, such as phone conversations, emails, in-person conversations, formal legal writing, and in front of a courtroom. Because so much of a personal injury attorney's role involves communication, make sure your attorney can communicate effectively on your behalf.
Act Quickly – The success of your case is highly dependent upon your attorney's ability to act quickly. Top personal injury lawyers take quick action to secure critical evidence, such as preserving security camera footage of the incident that led to your injuries. A skilled attorney will also quickly track down and obtain statements from any witnesses of the accident before key details are forgotten. They will also take prompt action to ensure all legal deadlines are met in a timely manner, protecting your right to pursue legal action.
Contact the Qualified Personal Injury Lawyers at Slater & Zurz
All injured victims deserve the best chance of obtaining the maximum compensation for their losses. If you are searching for an Ohio personal injury lawyer, we encourage you to do some research and schedule a free consultation with a few attorneys who you feel might be a good fit for you and your specific case.
At Slater & Zurz, our team of qualified personal injury lawyers has over 100 years of collective experience fighting for the rights of injured victims and their families. We have the knowledge and tenacity to diligently pursue justice on your or your loved one's behalf and will always go above and beyond to ensure your rights and best interests are protected.
We welcome you to contact our reputable Ohio law firm to schedule a free, no-obligation consultation. Our personal injury lawyers understand how important your choice of legal representation is. To ensure you hire the best attorney for you and your case, our attorneys will take the time to listen to your situation, discuss your legal options, and explain how we can help. You can reach out to us 24 hours a day, 7 days a week, by contacting us online or calling 888.534.4850.