At Slater & Zurz our dog bite lawyers have decades of experience in successfully handling claims of dog bite victims either through negotiations with the dog owner's insurance company or litigation.
Our dog bite lawyers are well-acquainted with Ohio statutes enacted to ensure the rights of dog bite victims and know that acting quickly following a dog attack is vital to protecting these rights. An immediate investigation can help establish liability for the bite and determine whether insurance coverage applies.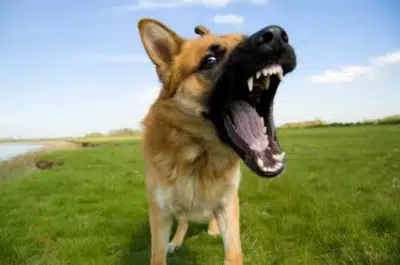 In the United States alone, over 4.5 million people are bitten by dogs each year. It can happen when you least expect it and for a variety of reasons—or even no obvious or apparent reason at all. Even a typically calm, loving, well-cared-for pet can bite a human in the blink of an eye. The consequences can be tragic.
When a dog owned by a person bites someone, the victim has a right under the law to make the pet owner accountable, by seeking compensation for their injuries.
Tensions run high when someone's pet is involved. Owners can be reluctant to take the blame for their animals. We have many years of experience in representing Ohioans in personal injury cases like these.
We approach each dog bite case with care and compassion for your injuries and an unstoppable drive to achieve justice for you. Dog bite cases are handled on a contingency basis, which means we don't get paid unless and until you do. If you or someone you love has been bitten and injured by a dog, contact Slater & Zurz to discuss your case for free.
Dog Bite Circumstances
When a person owns a dog, whether or not they are there at the time of the attack, they are responsible for the dog's behavior under Ohio law. However, the circumstances of the incident are important in determining whether or not the owner is at fault.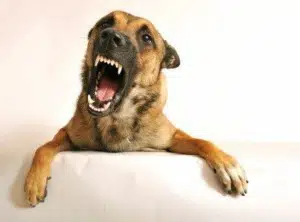 Every dog bite circumstance is different. Dog bites can happen so quickly, sometimes the victims don't even know what happened, or why. Our team of experienced dog bite attorneys has handled many types of dog attack cases. We know how to gather evidence, interview witnesses and participants, and analyze the physical circumstances of each incident to determine exactly what happened, and why.

Dogs typically bite out of fear, to protect themselves, their property, or their owners, or when provoked in some manner. Dogs can bite during play if they get overly excited, causing unintended but serious damage. Sometimes they bite because they are sick, hurt, or stressed. The circumstances are important. If you were trespassing even a little bit onto someone else's property, or if you in any way antagonized, teased, or otherwise provoked the dog, you may not be able to hold the owner responsible.
If a dog has bitten you or someone you love, we'll make the owner accountable.
Unraveling what happened during the attack takes patience, diligence, and experience to break down an incident moment by moment. We look at all the evidence to help you determine what happened, why, and whether or not the dog owner is at fault.
Ohio, the "One Bite" Rule, and Strict Liability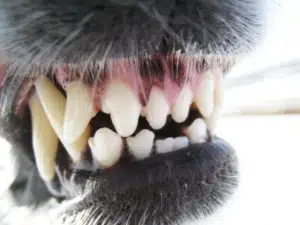 Some states have a law doctrine known as the "one bite" rule, meaning the owner of a dog may not be responsible for injuries caused by their dog attacking someone if it has no history of aggression and/or attacks. Ohio does not have such a statute. Instead, in Ohio, dog owners have "strict liability" for their dog's attacks. This means the owner is responsible if the dog bit someone, unprovoked, where the victim had a right to physically be where they were at the time of the attack.

In some cases, the specific breed of the dog may also be illegal to own in a particular city. We are very familiar with all of the different laws and statutes regarding dog attacks throughout the State of Ohio.
Our experienced dog bite lawyers can track down information about the dog's history, including formal complaint records and other county records about the dog if any exist. In certain cases, such as if the dog was directed to attack you, punitive damages can also be included in your case. These costs are designed to punish the owner.
Tragic Results of Dog Attacks and Bites
Dogs of all sizes, types, and breeds have the potential to attack and bite. Dog attacks can cause serious injury, including bites that cause irreparable harm or death.
Dog bites and acts of canine aggression can be broken down into six categories. There can be multiple categories of injury in a single attack. Typically, we handle cases where there is a Level 3 injury or greater:
Level 1: A dog was aggressive in some manner, but did not bite a person.
Level 2: The dog's teeth made contact with the skin, but there wasn't a puncture.
Level 3: A bite where a tooth or up to four teeth puncture the skin, with the puncture no deeper than half the length of the teeth. Many dog bite cases fall into this category.
Level 4: A bite where a tooth or up to four teeth puncture the skin, and at least one puncture is deeper than one-half the length of the teeth. This can be caused, for example, by the dog shaking its head from side to side, and can result in very deep bruising.
Level 5: Multiple bites at Level 4, and/or more than one attack.
Level 6: Level 6 is the worst result – a fatal attack where a human is killed. Fortunately, these instances are relatively rare. For example, in 2018, only 36 dog attacks resulted in a fatality.
What To Do After A Dog Bite
Even minor bites can lead to infection. Always seek medical treatment after a dog bite. Keep copies of all records related to the treatment, including hospital and clinic records, any prescription costs or co-pays, physical and mental/emotional therapy appointment costs and co-pays, any costs for rehabilitative equipment, and documentation about lost wages from taking time away from work due to the injury or to treat or rehabilitate from the injury. Your dog bite lawyer will need all of these documents to put together your case to seek compensation for the costs you have incurred.
Dog Bite? Contact Our Ohio Personal Injury Law Firm
Dog bites can be terrifying and result in tragic consequences. If you or someone you love has been injured or killed in a dog attack, contact a Slater & Zurz dedicated dog bite lawyer to discuss your case. We bring years of experience to the table when dealing with the complexities of homeowner's insurance companies and gathering evidence related to animal liability cases. With offices throughout Ohio, we have represented Ohioans across the state in all personal injury cases, achieving over $500 million in settlements for our clients.
Dog bites can be extremely upsetting physically and emotionally, leaving lasting trauma. We work to make obtaining compensation for your injuries as smooth as possible. We care about each of our clients and will work aggressively and tirelessly to get the compensation you deserve. Contact us anytime by calling 1-888-534-4850 or begin an online chat on our webpage.
Frequently Asked Questions
+
The statute of limitations for a strict liability claim is six years for adults. A minor victim's six years begins on his or her 18th birthday as it is sometimes necessary for a child to be full-grown to see the extent of the damage from an attack.
+
In Ohio, or in any state, it is imperative if you're attacked by a dog that you follow some simple steps. You want to make sure you get medical attention to treat the wound area and have a plan in place with your local medical professionals. Find out who owns the dog. Is the dog that bit you astray or belonging to someone in your neighborhood? These are important questions and knowing the answer is essential as you move forward with the claim against homeowners insurance or a lawsuit against the dog's owner. Any important documents such as photos, notes about the incident, medical treatments and documents, owners of the dog, addresses of dog owners, etc. All of this information is what you will need to make a claim.
+
Personal injury lawyer handles dog bite injury cases. It is best to work with a law firm that specializes in dog bite cases such as Slater & Zurz. They have been handling dog bite cases for over 40 years all over the State of Ohio.
If you have additional questions about your dog bite case, please visit the dog bite FAQ page or call us.