Owning dogs comes with the risk that someone might be bitten. If you or a loved one were unfortunate enough to have been bitten by someone else's dog, you have probably wondered: "What measures can I take to ensure this dog will not bite again?" or "Can I have this dog "put to sleep" so no one else gets attacked?"
Who Determines If Dog Gets Euthanized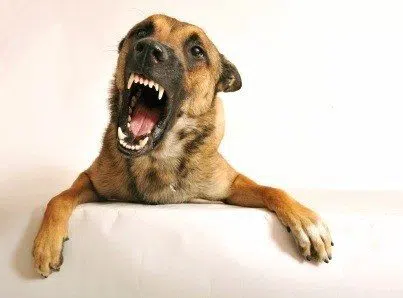 Simply put, the choice is not yours. There is no law that allows a victim to request or demand that a dog be euthanized after an attack. Whether the dog is euthanized is a decision of the dog warden, health department, or police department in your city or county. Several factors are considered when deciding how to handle a dog after it attacks, including prior attacks on the dog's record, the severity of the present attack, and the geographic area where the bite took place.
Depending on the area, the dog may have to be quarantined for a specific amount of time. Some areas quarantine the animal at a local dog warden's office, while others will allow for quarantine at the dog owner's home. The penalty may be more severe than quarantine if the dog has a history of biting other people, or if it causes serious injury or death.
The best action you can take is to seek medical treatment and immediately report the incident to every public agency your city or county has available:
– Start off by filing a police report with your local police department. This presents a primary level of documentation and may impose some criminal liability on the dog owner. If your city or county has a relevant dog restraint law, the dog owner may receive a citation and be subject to prosecution.
– Next, contact the dog warden in your area. The need to contact a dog warden is two-fold. First, it is important to make sure the dog is up to date on its rabies vaccinations. The dog warden can verify a vaccination history. Second, the dog warden will make a report and pass it on to the county board of health.
– Should you not have a dog warden assigned to your area, make sure you contact your County Board of Health. They will make a report, which will be entered into the environmental and public health database for that county.
For each of these steps, it is important to have the dog owner's name and address readily available. Also, you should be prepared to describe the dog, how the bite occurred, and your injuries.
Guidance On What To Do After A Dog Attack
For additional information on what you should do after a dog attack, please visit this link:  Checklist of What To Do After a Dog Bite
If you would like to learn more about your legal rights relating to a dog bite incident and recover compensation for your injuries and damages, please contact us for a free consultation with our experienced dog bite lawyers by calling 888.534.4850, or sending us a website message.
We advocate strongly on behalf of injured victims of dog bites across Ohio, with convenient locations in
Akron
,
Canton
,
Cincinnati
,
Cleveland
,
Columbus
, and
Toledo
.