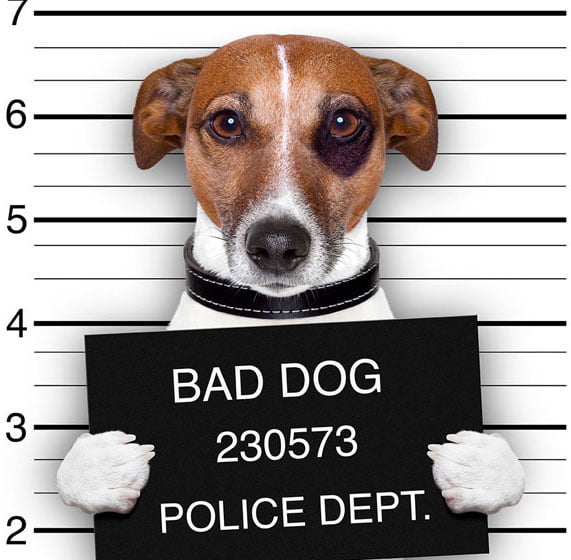 If a dog has bitten you or a loved one, you may be wondering, "Can I Sue for a Dog Bite?"  The short answer is:  "It depends."  Several factors determine whether you can file a dog bite lawsuit if a dog in Ohio has bitten you, and other circumstances influence whether you are likely to prevail.
We provide the following information to help you understand the different types of dog bite lawsuits in Ohio and the kinds of damages that can be recovered to help you decide if you should consider a claim.
The best way to determine if you have a case worth pursuing is to contact us and take advantage of a free consultation with one of our experienced dog bite lawyers. You will be charged nothing for the consultation, and there is no obligation to hire our law firm. We are available to take your call at any time, including evenings and weekends.  To schedule your free consultation, don't hesitate to get in touch with us at 888.534.4850, chat with our live online representatives or send us a website message now.
Types of Dog Bite Lawsuits in Ohio
Ohio law offers different methods to sue another person for injuries caused by a dog. You can bring a claim under strict liability individual statutes and/or under the rules of common law negligence.
1. Suing Under Strict Liability
If you or a loved one is bitten by a dog anywhere in Ohio, the dog's owner or the person who is in charge of the dog will be responsible for your injuries, with a few exceptions.
No particular breed of dog is automatically labeled dangerous or vicious in Ohio. If a dog is found to be dangerous or vicious, there are state requirements the owner or person in charge of the dog must follow, including having a specific type of insurance and properly controlling the dog, amongst other things.
In Ohio, the requirements of owners who have vicious dogs are outlined in the Ohio Revised Code.
2. Suing Under Common Law Negligence
The victim of a dog attack can bring a common-law action based on negligence for injuries and must show the owner, harborer, or keeper failed to properly control the dog, restrict the dog, or warn others of special circumstances that would allow an Ohio Court to find the behavior negligent.
The Dog Doesn't Have To Bite To Injure You
Did you know a dog does not have to bite you for you to contact a dog bite lawyer?  You could get knocked over by a dog as you ride your bike down the street, and this could be a basis for legal action if the dog injured you.   A dog owner may also be responsible if his dog causes property damage.
Important Questions to ask About a Dog Attack
Under Ohio law, dog bite victims have many ways to fight back, and the law is a powerful weapon. But this doesn't mean it's going to be easy. It can be difficult to be treated fairly. Most times, you will be dealing with an insurance company. To be treated fairly by them is challenging. You may need to ask yourself a few questions that will help organize your thoughts.
What Happened in My Encounter with the Dog?
Was I bitten by a dog?
Did the dog knock me down?
Did I get hurt trying to save my own dog from being injured?
Did I seek medical help for my injuries?
Did I document my treatment?
Was I teasing or tormenting the dog?
Was I trespassing?
Did anyone see what happened?
Were pictures taken?
Did you contact the police?
Did you find out if the dog was vaccinated for rabies?
Do you know who the dog owner is and their address?
WHERE Did the Dog Bite or Injury Happen?
Did my friend or family member bring the dog to my house?
Was I visiting a friend or family member?
Was the dog on its own property?
Was the dog controlled or restricted?
Was it in a common area of an apartment complex such as a hallway, playground, or parking lot?
WHO Can I Sue?
Depending on the circumstances of your dog attack or injury, you may be able to sue any of the following and anyone else who has acted negligently regarding the dog that caused the attack.
The dog's owner: In general under Ohio law, the dog's owner is liable for the dog's actions with a few exceptions.
The landlord: In Ohio, the landlord is not usually held liable unless the dog attack occurred in a common area of the premises and the landlord is viewed as a "harborer" of the dog. This is a person who has control of the dog. If the attack or injury occurred inside an apartment, it is very unlikely that the landlord would be liable.
The dog's "keeper." A "keeper" is someone who has physical charge or care of the dog, even if only temporarily. If your friend and you are at the park and he goes to the restroom, leaving you to hold his dog's leash, you are a "keeper."
It may be difficult to answer the questions, 'Can I Sue?' and 'Who can I sue?' without legal help. Who you can sue for your dog bite injury depends on the specific facts of your case, and there are many variables. We can help you answer all these questions.
When Can I Sue?
Statute of Limitations for a Strict Liability Lawsuit
A statute of limitations is how much time you have to file a lawsuit. If your claim is not filed within a specific timeframe, you will not be able to file it in the future. The statute of limitations for a strict liability dog bite injury in Ohio is six years for adults.  In the case of a minor, the six years begins on the child's 18th birthday.
Statute of Limitations for Common Law Negligence:
If you sue under a negligence theory and the victim is an adult, you need to sue within two years of the date the dog injured you. The statute of limitations on a child is extended to two years after the child reaches 18.
The importance of acting quickly
These statutes of limitations define the amount of time you can wait to act if you have suffered a dog bite or injury. You should not delay if you have a dog bite injury. You do not want any documentation of a physical injury to be lost or misplaced, and there may be other damages for which you can be compensated. Most likely, an insurance company will be involved and will try to take advantage of your lack of experience and knowledge of your legal rights and the proper level of compensation you are entitled to receive.
What Damages Can I Recover?
Some of the damages a dog attack victim may seek to recover are:
Medical expenses, including cosmetic surgery: Any hospital, emergency room, or doctor bill that you have received as a result of your injury and any future medical expenses you may incur.
Physical therapy: Dog bite victims may need physical therapy to recover from their injuries and these expenses can be recovered in a lawsuit.
Psychological counseling: A dog attack can cause psychological damage that may require counseling and therapy. Scarring or other injuries may have psychological repercussions. A person may react traumatically to the presence of a dog after an attack and may need help dealing with this issue.
Treatment for permanent scarring: This includes treatment after the injury and possibly into the future including future cosmetic surgery. Children who are injured are growing and may need considerable treatment.
Loss of quality of life: If someone is unable to function as they did before a dog attack or injury, their life has permanently changed and they have lost the ability to do what they once did.
Loss of income and wages: If the dog bite injury required you to take time off work or work light duty at lower pay, you can recoup the lost wages and income.
Loss of future earning capacity: You can receive compensation for any future loss of wages attributed to your dog bite injury.
Temporary or Permanent Disability: Severe dog attacks can leave you temporarily or permanently disabled. Receiving compensation for lasting injuries can be a part of your claim.
Physical Pain and Suffering: Victims are also entitled to be compensated for the physical Pain and Suffering they have endured. There is no standard for evaluating pain and suffering. It is worth what the parties or the jury agree it is worth.
When Can't I Sue?
When the Dog Has Been Provoked
According to Ohio law, if someone is "teasing, tormenting or abusing" a dog or trespassing on someone's property, the dog may not be responsible for its actions because it may be defending itself. There are exceptions to this law with child trespassers who may unknowingly approach a dog or unknowingly wander on someone's property.
In Some Trespassing Situations
If someone enters your property for a criminal purpose and is bitten by your dog, and that trespasser has no authority to be there, you have no claim. However, there are different rules when the "trespasser" is a child and when the trespasser is a public trespasser, like a door-to-door salesman. Even though you did not invite the salesman to your home, your dog is not free to attack him.
When Criminal Intent is Present
If someone is committing or attempting to commit a crime on your property and they are bitten or attacked by your dog, you probably will not be found liable for any injuries.
You may need legal assistance on these issues. Do not give up if you think you may have a right to sue. Contacting us will provide you with the professional guidance you may need.
What Do I Need to Prove to Sue for a Dog Bite?
Proof if you are suing under Strict Liability
You do not have to prove the dog's owner, harborer, or keeper was negligent. With the exception of teasing, tormenting, or trespassing, the dog's owner, harborer, or keeper is liable regardless of whether they did anything wrong.
You only need to prove the dog attacked you, knocked you down, or bit you and that the attack caused injuries and damages.
Proof if you are suing under Common Law Negligence
The dog's owner, harborer, or keeper can also be held liable under common law negligence. If you file a common-law action for injuries from a dog, you, the victim (plaintiff), must show the dog's owner, harbored, or keep failed to properly control the dog, failed to restrict the dog, failed to warn others, or failed to take any other action that would allow an Ohio court to deem their behavior as negligent.
The Ohio Supreme Court ruled in 2010 that a person injured by a dog may pursue claims under both the State's specific dog bite statutes and common law negligence.
Ohio law dictates special requirements for a dog designated as a nuisance or listed as vicious or dangerous. As defined by Ohio law, people who know their dogs are dangerous or vicious have a duty to take additional precautions to protect others.
What if the dog's owner is a friend or relative?
Many people become stressed out at the idea of using a friend or relative whose dog has bitten or injured them. Usually, a person has a homeowner or rental insurance policy that will cover expenses. If their dog has been designated as dangerous or vicious, they must have at least $100,000 in insurance.
Talk to your dog bite lawyer about what you can do if there is no coverage or coverage appears below. Sometimes you cannot access this information until a suit is filed.
How Can I Sue for a Dog Bite?
The most important step you can take to sue for a dog bite injury is contacting the experienced dog bite lawyers at Slater & Zurz. We will help you to work through the specifics of your case, determine your best course of action, and help you recover as much as you can in your dog bite lawsuit.
Taking Action After a Dog Attack
Ohio law provides dog bite victims with powerful weapons to fight back against those responsible for injuries from a dog. It is possible to sue under both "strict liability" and "common law negligence."
If you have been the victim of a dog bite, dog attack, or dog injury and are considering a lawsuit, or if you would like to understand your options better, don't hesitate to contact us for a free consultation. We have helped many people in all parts of Ohio receive proper compensation for their injuries and damages.
This type of lawsuit is done on a contingency fee basis. This means you don't pay us unless you get paid. It's easy to get started by calling 888.534.4850.
We have dog bite lawyers in Akron, Columbus, Cleveland, Canton, Toledo, and Cincinnati, Ohio. Arrangements can be made to have Slater & Zurz dog bite lawyers come to you if that is more accommodating.