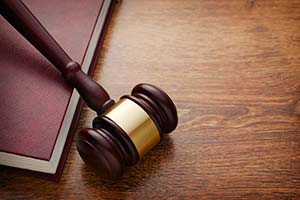 You've probably seen "Beware of Dog" signs posted outside in people's fenced yards. You've probably never placed such a sign inside your own home or seen one inside a friend's or relative's home. However, most fatal dog attacks are perpetrated by family pets residing in the victims' homes. A vicious dog bites most people—their pet, a friend's, or a relative—had no warning that the dog had any propensity to bite, let alone attack or kill. Ohio dog bite law classifies dangerous and vicious dogs based on the dog's prior conduct—not based on breed. A dog that hasn't bitten anyone (or has nipped someone who didn't report it) is essentially free to bite or attack once with no criminal liability on its owner's part.
However, in Ohio, dog bite liability can attach to the dog's owner in a civil case—even if the dog has never bitten anyone before. The injured victim can recover present and future medical expenses, lost wages, pain and suffering, and other bite-related damages. If you or a loved one has been attacked or bitten by a dog, you should contact an experienced dog bite lawyer as soon as possible.
The dog bite lawyers at Slater & Zurz have been successfully handling dog bite claims for over 30 years. We've demonstrated that we know how to win. We also understand the pain, lingering anxiety, and fear suffered by dog attack victims. We are especially sensitive to the agony endured by the parents of a young child or infant savagely bitten, shaken, or mauled in a violent attack by an untethered dog, often in a split second while the child's caretaker stepped away to retrieve a bottle or toy for the child.
If you or a loved one was bitten or attacked by someone else's dog, call or email our team of dog bite attorneys for a free consultation. We'll listen to your story, review any documents you may have, answer your questions, and suggest a strategy for vindicating your rights and obtaining compensation for your losses. We're here to help!
Some breeds are more dangerous—and more lethal, particularly to family members—than others.
Every year, more than 4.5 million Americans are attacked by dogs. Approximately 800,000 of those victims require medical care. The majority of dog bite victims are children, far more likely to be seriously injured than adults.
Pit bulls top the list of dogs responsible for fatalities.
Between 2005 and 2018, 471 Americans died as a result of dog bite injuries. Of these, 311 deaths, or 66%, were caused by pit bulls. However, pit bulls made up only seven percent of the U.S. dog population. Rottweilers caused Forty-seven deaths (10%). One hundred seventeen deaths (just under 25%) resulted from 33 different breeds other than pit bulls or Rottweilers.
In 2021, there were 36 fatal dog attacks. Pit bulls were responsible for 26 (72%) of those deaths. Mixed-breed dogs caused three deaths (8%), while Rottweilers and mastiffs/bullmastiffs accounted for two deaths (6%) each. In that year, 30 of the 36 fatal dog attacks (83%) occurred on the dog owner's property; 22 of those attacks (73%) were perpetrated by pit bulls.
Of deaths caused by "rescued" or rehomed dogs, five (71%) were caused by pit bulls. More than half of these dogs were vetted by an animal shelter before they were adopted.
Family dogs were responsible for the greatest number of dog bite fatalities.
In 2021, family dogs were responsible for 26 (72%) dog bite fatalities; pit bulls were responsible for 18 (69%) of those deaths. Of the deaths caused by pit bulls, 69% of the victims were family or household members, while 31% were non-family members.
Ten fatal dog attacks (28%) involved a family dog that killed its owner. Pit bulls were responsible for 70% of those fatalities. In nine fatal attacks (25%), either the dog or the victim had recently joined the household. Six of these victims (67%) were children no older than six.
Ten fatal dog attacks (28%) occurred when a babysitter or grandparent watched the child or when the dog was being watched by someone other than its owner. Seven of these attacks (70%) were perpetrated by pit bulls. Eight victims of fatal attacks (22%) were visiting or temporarily residing with the dog's owner; five victims (63%) were children watched by a babysitter.
At Slater & Zurz, our priority is our clients' well-being—physical, emotional, and financial. Although we can't "undo" a dog bite, we have a long track record of success in obtaining compensation for dog bite victims. If someone else's dog attacks you or your child, call or email our team of dog bite lawyers for a free consultation. We'll assess your claim, answer your questions, and recommend what we believe is the most productive strategy for obtaining the compensation you deserve.
Ohio dog bite law no longer classifies dogs based on breed.
Before 2012, dogs in Ohio were classified under state law by breed: some breeds, such as pit bulls, were presumed to be potentially dangerous, while other breeds were deemed safe.
In 2012 Ohio stopped singling out certain breeds of dogs as likely to bite or attack and instead established penalties for "nuisance," "dangerous," and "vicious" dogs. The new laws established requirements for liability insurance for owners of dangerous and vicious dogs and empowered dog wardens to designate any dog as vicious or dangerous.
A vicious dog is one that, without provocation, has killed or caused serious injury to any person. There are two exceptions: (1) a police dog that killed or injured someone while assisting law enforcement officers; and (2) a dog that killed or seriously injured someone attempting to commit a crime on the dog's owner's property.
A dangerous dog is one that, without provocation, has caused non-serious injury to a person; has killed another dog; or has been the subject of at least three prior violations of the law requiring the owner to confine or control it. The same exception for police dogs, applicable to vicious dogs, applies to dangerous dogs.
A nuisance dog is one (other than an on-duty police dog) that, without provocation and off its owner's property, has chased or approached a person in a menacing fashion or has attempted to bite or otherwise endanger any person.
When on the owner's property, a dangerous or vicious dog must be securely confined in a locked pen that has a top or in a locked, fenced yard. When off the owner's property, a dangerous or vicious dog is legally required to be secured in a locked pen with a top, leashed, or muzzled. A dangerous or vicious dog's owner must maintain liability insurance to cover injuries caused by the dog.
Some local ordinances classify certain breeds as dangerous or vicious; some restrict or even ban certain breeds.
Although Ohio state law doesn't classify dogs based on breed, Ohio cities and villages have enacted ordinances declaring certain breeds to be "dangerous" or "vicious," restricting certain breeds and/or dogs deemed vicious or dangerous, and in some cases, banning certain breeds.
Pit bulls have been declared "dangerous" or "vicious" in 52 Ohio cities and villages. They have been banned in 15 other cities and villages: Brook Park, Elmwood Place, Fairfield, Gallipolis, Girard, Lisbon, New Lexington, Oregon, Parma, Put-in-Bay, Shelby, Village of Golf Manor, Village of Lincoln Heights, Village of Plymouth, and Warrensville Heights.
Seven other cities (plus Oregon) have imposed restrictions on pit bulls:
Akron requires the dogs to wear fluorescent green collars and be tattooed with a city-issued ID number, requires owners to post a city-issued warning where a pit bull is kept, requires pit bulls to be kept inside or in an enclosure with a top and a cement base, and requires owners to register and insure the dogs.
Ashtabula only permits pit bulls to be kept within the city if the dogs are obtained from the local Animal Protective League and certified by the APL as neither "people-aggressive" nor "animal-aggressive."
Bexley requires owners to comply with registration requirements, to spay/neuter the dogs, and prohibits keeping pit bulls in "invisible fence" enclosures.
East Cleveland requires pit bulls to be registered.
Lima permits owners to keep only one pit bull, and to walk only one pit bull at a time; prohibits minors and convicted felons from owning or having custody of pit bulls; requires registration; and provides for euthanizing pit bulls that have bitten anyone if deemed to be a continuing threat.
Oregon, which has declared pit bulls to be "vicious," also limits them to one per household.
Portsmouth specifies the type of enclosure in which pit bulls must be confined, but specifies that pit bulls aren't "vicious."
Xenia prohibits anyone who has owned or owns a dog declared "vicious" by a judge from owning a pit bull.
Several other breeds have been declared dangerous or vicious and/or restricted by a handful of jurisdictions: canary dogs, American bulldogs; Presa Canario; and guarding breeds such as German shepherds and Doberman pinschers.
If someone else's dog bit you, trust a full-service law firm to help you get the compensation you deserve.
Although it's rare, even the gentlest dog can suddenly become aggressive, with tragic results. A generally well-behaved dog may have bitten someone else in the past. A dog that got loose and bit you may have a history of breaking free from its owner's control. If someone else's dog has injured you, you deserve to be compensated. Especially if the dog qualifies as "dangerous," taking legal action may prevent someone else from going through what you've experienced. Once your medical issues are under control, reach out to a full-service law firm with proven success in winning dog bite cases.
You may hesitate to file a claim against the owner of a dog that has bitten you—particularly if the owner is a friend or relative. Keep in mind that if the dog's owner has homeowner's insurance (or a separate animal liability policy), it's the insurance company that must compensate you—not the dog's owner.
The dog's owner may blame you for the attack, but unless you were teasing the dog or trespassing on its owner's property, the attack wasn't your fault. Entering or remaining in a room with the dog or walking outside near the dog—with or without your own dog, a child, or a baby in a stroller—does not justify a dog attack. Even if you knew that the dog was not physically restrained, indoors or out, its owner is still responsible for the dog's conduct.
Like so many others who have placed their trust in us, you can count on Slater & Zurz to thoroughly evaluate your claim, answer your questions, and recommend a results-oriented strategy based on your circumstances, your short-term needs and long-term goals, and the expertise we've developed over the years handling dog bite cases. Call or email our team of dedicated dog bite lawyers for a free consultation. We're here to serve your legal needs with compassion, determination, and the drive to win for you.
We advocate strongly on behalf of injured victims of dog bites across Ohio, with convenient locations in
Akron
,
Canton
,
Cincinnati
,
Cleveland
,
Columbus
, and
Toledo
.