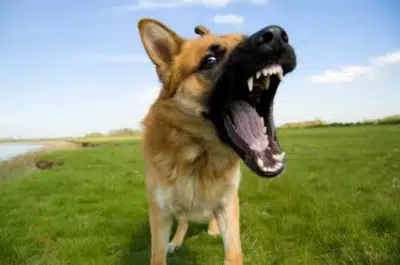 If you've been bitten by a dog or injured in a dog attack of some type, even if a dog just knocked you off your bike, the first thing you should do is try to determine how seriously you have been hurt.
Dog bites are often punctured wounds that go deep into the tissue and lead to infection, so even if your wounds appear minor, seeking medical attention immediately should not be ruled out. Of course, keeping records of all of your treatment is very important.
You also may have no idea if the dog that bit you was adequately vaccinated. There are serious disease risks to a dog bite victim from common bacteria carried by a dog. Although these diseases do not usually occur in the U.S., dog bite attorneys warn they are still concerned about it, especially if the offending dog has not had rabies shots or the victim has not been inoculated for tetanus in recent years.
You also need to contact the proper authorities—the police, the county dog warden, and the health department to file the necessary reports and alert people that the dog is on the loose if that is the case. If you don't know who owns the dog, they may also help you with this.
One easy way to find out which officials to contact is by calling the dog bite lawyers at Slater & Zurz at 888.534.4850. A law firm focused on dog attacks. You can also go to our website, slaterzurz.com, for more useful articles – dog bites.". Regional Information Pages will provide the dog laws and ordinances of the county in Ohio where your incident occurred and tell you how to reach authorities.
According to information supplied by the Insurance Information Institute, the American Veterinary Medical Association, and State Farm Insurance, Ohio ranked ninth of all 50 states in the number of dog bite claims in 2019 with 727. Those who won their claim recovered an average of $28,900, but depending on the extent of injuries and other factors, Slater & Zurz's dog bite lawyers have recovered much larger sums for their injured clients. The Ohio Department of Health notes 64,735 people reported being bitten by a dog from 2013 to 2017.
Who Pays for My Dog Bite Injuries
This will likely be your next concern, and you should have begun to realize that you may need legal assistance from a dog bite lawyer to recover from your injuries.
Slater & Zurz is ready to help you.
In Ohio, there are two main ways of determining responsibility for a dog injury. You can claim what is known as "strict liability statutes," or you can file under "rules of common negligence." Sometimes you can make a dog bite claim under both. Your dog bite attorney can advise you on this.
Under strict liability laws in Ohio, the dog's owner, or person in charge of the dog at the time, usually referred to as a "harborer" or "keeper," is responsible for the injuries even if they did nothing wrong. In Ohio, it does not matter if the dog had bitten someone before or even if the dog bit you as long as you were harmed. The only exception is if it can be shown the dog was teased or tormented, or the victim was an adult trespasser who was not lawfully on the property where the attack occurred.
The victim can also bring a common-law action based on negligence. Here it must be shown the dog was not properly controlled, or others were not warned of the animal's special circumstances (such as it had been designated a "vicious" or "dangerous" dog). Any other action the person in charge of the dog failed to take could also be considered negligence by a court.
Many dog bite injuries often go beyond puncture wounds. Some of the most common cause damage to the victim's hands and limbs and result in broken bones, lacerations, torn tendons, nerve damage, and scarring.
Traumatic brain injuries, disfigurement, severe pain, and long-term emotional trauma are among the most extreme results of dog encounters with which dog bite lawyers have sought recovery for victims.
Compensation a Dog Bite Lawyer Can Help You Recover
A detailed analysis takes place in valuing a dog bite injury. Special damages cover damage to property, past, and future lost wages, present and future medical bills, and the cost of medications. General damages are a more complex area and include scarring, disfigurement, pain, and suffering experienced by the victim, counseling for mental trauma, and damages for loss of quality of life.
The location of the injuries on the body, the insurance company involved, and the city or county where the attack took place are all part of the analysis. An attorney with experience with this area of the law, such as the dog bite lawyers at Slater & Zurz, can best help you receive the most value for your claim.
Time Available for a Dog Bite Lawyer to File a Lawsuit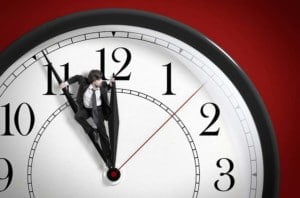 To sue under a negligence theory, an adult victim must sue within two years of the date of the injury. For a child, the deadline is extended to two years after they reach 18 years of age.
The statute of limitations for a strict liability claim is six years for adults. A minor victim's six years begins on their 18th birthday, as it is sometimes necessary for a child to be full-grown to see the extent of the damage from an attack.
Dog bite cases can be resolved anywhere from 90 days after the victim finishes medical treatment six months after that date. If a lawsuit is filed, the claim may take additional time to resolve.
Dog bite attorneys at Slater & Zurz offer a FREE initial consultation in which you can explain your case and ask the dog bite lawyer any questions about filing a dog bite claim or what action they would advise you to take. You will not be limited on the amount of time you are given to meet with the dog bite attorney.
Paying for the Dog Bite Lawyer's Legal Services
A standard way to pay attorneys for their legal services is a "contingency fee." This means no fee is owed unless your case is resolved by entering into an agreement or the court decides the matter. In other words, if you do not recover anything, nothing is owed in attorney's fees.
If you recover in your case, the dog bite lawyer usually receives a percentage of the recovery—anywhere from 33 1/3 to 40 percent. Contingency fee agreements are often used in personal injury cases like dog bite lawsuits.
If you go to the Slater & Zurz links from this page at the end of this article, you will find a comprehensive piece about "Contingency Fees and How They Work." You can also ask a Slater & Zurz dog bite attorney if you are eligible for contingency fees and ask the dog bite lawyer to explain them more fully.
The dog bite lawyers at Slater & Zurz have spent more than four decades helping people with dog injury and dog bite claims. They have worked aggressively to pursue the victim's legal rights and recover the maximum compensation in the shortest time possible. Slater & Zurz dog bite attorneys will handle all telephone calls, correspondence, and negotiations with insurance companies for their clients. They will help contact local officials and find healthcare providers to treat your injuries if that becomes necessary.
Ensure to review Slater & Zurz's list of $150 million for their clients in the Verdicts and Settlements category previously listed. There you will find substantial settlements reached for a young girl attacked by a neighbor's dog and a 7-year-old boy who had his nose partially bit off in a dog attack, as well as other favorable results in many other personal injury cases.
Where I Can Find Slater & Zurz Dog Bite Attorneys
Slater & Zurz has five offices in downtown Akron, Canton, Cleveland, and Columbus, but they don't ask clients to come to them. If it is more convenient, they will come to you.
The dog bite attorneys currently serve clients in 38 counties and 67 Ohio cities and towns. There isn't a region in Ohio Slater & Zurz cannot reach from its five office locations. It's the living rooms and kitchens of their clients where they conduct most of their meetings.
We advocate strongly on behalf of injured victims of dog bites across Ohio, with convenient locations in
Akron
,
Canton
,
Cincinnati
,
Cleveland
,
Columbus
, and
Toledo
.