Being involved in any collision can be a scary experience, but being involved in an accident with a large commercial truck can be even more frightening. However, is important to remember the moments following a serious truck accident are critical. The actions you take – and don't take – can ensure your safety and protect your right to seek maximum compensation for your losses. Below, we have listed what to do and what not to do after a semi-truck accident.
What to Do After a Truck Crash
Remain calm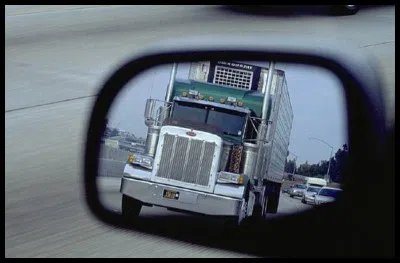 The scene of a truck accident can be chaotic. There may be several vehicles and passengers involved, significant property damage, and many serious injuries.
Although you may be scared and in shock, panicking can put you, your passengers, and others at risk of harm and may also prevent you from taking appropriate action after a truck crash. So first and foremost, it is important to stay calm to ensure you take the proper steps.
Get to safety
If you can do so, carefully drive your car to the side of the road. This ensures you and your passengers are safe and prevents traffic behind the accident from being impeded.
However, if the crash is severe and there are injured parties, it is best to leave the vehicles where they are. When possible, all injured parties should remain in their vehicles until first responders arrive to prevent any further injury.
Report the accident
Call the police right away to report the crash. When the officer arrives on the scene, provide them with an accurate, detailed account of what took place before, during, and after the crash. Be sure to request a copy of the police report for your records as it contains crucial information.
Details listed on the officer's report will include:
The contact and insurance information of all parties involved
Statements from the parties
A diagram of the accident scene
A description of the weather and road conditions at the time of the accident
The crash report will also include the officer's assessment of what occurred and who or what was responsible for the crash, as well as a list of any citations given to any of the involved parties.
Look for witnesses
Witnesses often play an essential role in proving liability in a truck accident case, so it is essential to look for anyone who may have seen the accident or the events leading up to the crash. You can take a statement from the witness or simply ask them for their contact information, such as their name, address, phone number, and email address, so you or your truck accident lawyer can get a statement from them at a later time.
Document the accident
If possible, use your cell phone to take photos and videos of the accident scene soon after the accident occurs. Be sure to take pictures of each vehicle, any debris or skid marks on the roadway, and the position of the vehicles involved. It is also crucial to take pictures of your visible injuries. These photos can be used to prove who was at fault, the nature and extent of your injuries, and the amount of damage to your vehicle.
It is also a good idea to write down everything you remember about the accident, including even seemingly minor details. This information can be vital in the success of your truck accident case but may be forgotten over time if it is not promptly documented.
Seek medical treatment
When 911 is called, they often dispatch other first responders, such as EMTs, paramedics, and firefighters to assess injured accident victims. If their injuries appear to be serious, the parties will be taken to a nearby hospital where they will be treated. However, if these first responders are not dispatched or you were not transferred to a medical facility to have your injuries thoroughly assessed and treated, it is always best to seek medical attention on your own.
A proper medical evaluation is essential in correctly identifying and treating all of your injuries. This is especially crucial because many injuries are not immediately apparent. Some injuries, such as head, neck, and soft tissue injuries, take days to weeks to show up. When your injuries are not quickly identified and treated, the recovery process can become more challenging, putting you at risk of permanent, life-altering consequences.
Talk to an Experienced Truck Accident Lawyer
Perhaps the most crucial thing to do after a truck accident is to talk to an experienced truck accident lawyer. Your truck accident lawyer will protect your rights and guide you through the entire process. They will also explain what actions to take and those to avoid while pursuing maximum recovery.
What NOT to Do After a Truck Accident
Just as there are steps to take to ensure your safety and protect your right to pursue compensation, there are actions you should NOT take after a crash. If you are involved in a tractor-trailer, big rig, or other large commercial truck crash, it is important to consider the following:
Never leave the scene of a truck accident
After a motor vehicle accident, all drivers are required to stop immediately to identify themselves and render aid, even if the driver is not at fault or the accident did not result in property damage or injury. When a driver leaves the accident scene, it can be considered a "hit and run," which can result in harsh criminal and civil penalties. To avoid any consequences, always remain at the scene and report the incident to authorities.
Do not admit fault
During the aftermath of a truck accident, it is not uncommon for injured victims to apologize for the accident regardless of whether or not they were at fault. Never admit fault or liability after an accident, even if you feel you may be partially responsible. There are often many factors that contribute to an accident that may reduce your liability. We always recommend only discussing liability with your truck accident attorney.
Avoid discussing the accident
Because everything you say may be used against you, it is best to avoid discussing the accident or your injuries with anyone but your attorney. This will ensure you do not say anything that may harm your chances of being fairly compensated for your injuries, property damage, and other associated losses.
Do not provide a written or recorded statement to the insurance company
When a truck driver is involved in a crash, the trucking company they work for and their insurance company will quickly get involved. They will reach out to you and any other injured parties and ask you to provide a written or recorded statement of what happened during the accident and what the nature and severity of your injuries are.
The insurance company may also be quick to offer you a settlement for much less than what you are entitled to. We recommend consulting with a truck accident lawyer first. They will handle all communication with the insurance company and give you honest, informed feedback on whether the settlement is fair.
Stay away from social media
If you have been involved in a truck accident, the insurance company and/or their attorneys will likely access your social media accounts. They will likely use your posts against you to avoid liability or refute the nature or severity of your injuries. It is vital to stay off of social media, ensuring nothing you post can negatively affect your chances of obtaining the compensation you deserve.
At Slater & Zurz LLP, we understand that pursuing financial compensation for your injuries – all while trying to heal from your injuries – can be both stressful and frustrating. Our Ohio truck accident lawyers want you to know that you do not have to go through this process alone. With over 100 years of collective experience handling truck accidents and other personal injury matters, we offer you our extensive knowledge, vast resources, and unwavering dedication.
After a devastating truck accident injury, you need a qualified legal team that will expertly handle every step of the truck accident claims process. We will make sure you receive the medical care you need while handling all communication with the responsible party, their insurance company, and any third parties. Our Truck accident lawyers will advocate diligently on your behalf to get you full and fair compensation. If our negotiations with the at-fault party's insurance company don't result in an acceptable settlement, we will not hesitate to take the matter to court, where we will skillfully protect your rights and best interests.
Knowing justice is aggressively pursued by our qualified attorneys will give you the peace of mind you need to focus fully on your recovery. We also handle our truck accident cases on a contingency fee basis, meaning you pay nothing up-front and will owe us nothing unless we recover damages on your behalf. To learn more about the truck accident claims process and how we can help, we welcome you to contact our office to schedule a FREE, no-obligation consultation. You can reach us anytime, day or night, by calling (888) 534-4850 or contacting us online.
To learn more about how our truck accident lawyers can help, we welcome you to contact us to arrange a FREE consultation. We have offices in Akron, Canton, Cincinnati, Cleveland, and Columbus.