(4.9 / 5 based on 41 ratings) See all reviews

At Slater & Zurz our dog bite lawyers have decades of experience in successfully handling claims of dog bite victims either through negotiations with the dog owner's insurance company or litigation.
Our dog bite lawyers are well-acquainted with Ohio statutes enacted to ensure the rights of dog bite victims and know that acting quickly following a dog attack is vital to protecting these rights.   An immediate investigation can help establish liability for the bite and determine whether insurance coverage applies.
Whether an unleashed, stray dog has savagely attacked your nine-year-old while they were walking home from school or dogs attacked you in a park and you wound up hospitalized for your injuries, Slater & Zurz dog bite lawyers can protect your rights and work on getting you the best result available.
Dog bites and mauling are among some of the most dangerous and traumatic injuries that the average American can sustain.  Although fatal dog bites are less common, small children are statistically more likely to be bitten and disfigured or killed.  Even a fit adult can experience long-term muscle and nerve damage and possible lifelong psychological stress.
More than 4.5 million people each year in the U.S. are treated for dog injuries, according to the Center for Disease Control and Prevention (CDC).   One in five dog injuries require medical attention and about 33 people die every year from a dog attack.  Forty-eight percent of the fatalities are children under 9 years of age and 18% of victims are over 70.
These figures on fatalities come from dogsbite.org, a website that maintains nationwide statistics on dog attacks.  The site's authors claim that in the 13 years from 20012 to 2019, 463 Americans have died from dog attacks and it has the stories to support its claims.
More than 61% of dog attacks occur at home or in a familiar place, and more than half on the owner's property, according to safetyarounddogs.com.  The CDC reports that as the number of dogs in a home increases, the number of incidents goes up and dogs that are not spayed or neutered are more likely to bite.
Who is Responsible for the Attack?
In Ohio, there are different methods for determining responsibility in a dog attack.  One can make a claim under "strict liability" statutes or "rules of common negligence," or both.
If you or a loved one is injured by a dog anywhere in Ohio (you don't have to be bitten), the dog's owner, or person in charge of the dog at the time, will be responsible for the injuries whether or not they did anything wrong and whether or not the dog has bitten someone before.   You only have to prove the dog caused you damages when it attacked you, bit you, or knocked you down–UNLESS it can be shown the dog was teased or tormented, or the victim was not lawfully on the property where the incident occurred.


Of course, a very young child is not assumed to be aware that he or she is trespassing on someone else's property.   They may only be guilty of trying to "pet the puppy."
The victim of a dog attack can also bring a common-law action for injuries based on negligence.   In this claim it must be shown that the dog was not properly controlled or restricted, or that others were not warned of special circumstances about the dog (for example, it had been designated "vicious" or "dangerous"), or the person in charge of the dog failed to take any other action a court would likely find negligent.
Although no particular breed of dog is automatically labeled "dangerous" or "vicious" in Ohio—some communities do have bans on certain breeds and insurance companies may also have a list of types of dogs they do not insure.  The owners of dogs found dangerous or vicious are mandated to have certain types of insurance, means of properly controlling the animals and signs warning of their presence.
Damages a Dog Bite Victim May Claim
What are some of the things that are considered damages the victim of a dog injury may be compensated for?   They can include the following and others:
Medical bills
Ambulance fees
Emergency room fees
Hospitalization costs
Medications
Past and future lost wages
Plastic surgery if scarring occurs
Counseling for mental trauma
Long term care or loss of quality of life
Disease Risks Associated with Victims of Dog Bites
There are risks of disease associated with being bitten by a dog, especially a dog who has not been vaccinated for rabies.
More than 60 different kinds of bacteria have been found in a dog's mouth but not all cause disease.  However, up to 20% of bites do become infected with bacteria, according to healthline.com. Some of the most common bacterial diseases that can result from a dog bite are: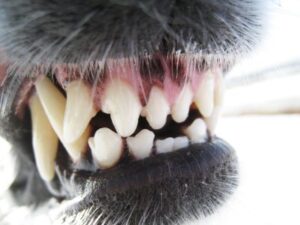 Rabies, often heard of, but not often occurring in the United States.  This a virus that spreads to the brain and is most often fatal after symptoms occur.  Although rare, it is still considered a risk.
Tetanus a toxin produced by a type of bacteria called Clostridium tetani. This can cause paralysis in non-vaccinated humans, especially if a bite is deep.  It is a good idea to be aware of when you had your last tetanus shot.
Pasteurella found in more than half of infected dog bite wounds, this bacteria causes pain, redness and swelling at the site of the bite.  It may also cause swelling in the joints, difficulty moving and swollen glands. People who have weakened immune systems can experience more serious effects.
MRSA (methicillin-resistant Staphylococcus aureus), a staph infection resistant to certain antibiotics.  Dogs can carry the bacteria without showing symptoms but it can result in skin, lung and urinary infections in people.  MRSA can also spread to the lungs or bloodstream and cause life-threatening illnesses.
Capnocytophaga bacteria these bacteria live in the mouths of dogs, cats and people but do not make the animals sick.   The bacteria can spread through bites, scratches or close contact between animals and humans but this is rare unless the human has a weakened immune system.
Action You Should Take to Protect You Legal Rights
If you've suffered a dog attack, you should follow these steps to make sure your legal rights are protected:
First of all, be sure to get immediate treatment. If wounds are minor, wash with soap and water, apply antibiotic cream and a bandage.   For deeper wounds, apply pressure to stop the bleeding and get to emergency medical services as soon as possible.  Watch for signs of infection including redness, swelling or developing a fever.  If you have any doubts, seek help.
If possible, photograph your injuries, the attack site, clothing worn and the offending dog.
Exchange personal information with attack witnesses and the dog's owner, if available, getting names, addresses, and contact information.
Report the attack to police and the local animal control officer.   Tell authorities if the dog appeared provoked if it was running loose or appeared to be controlled or restricted on its own property, if there is a known history of attack, and if the victim was invited onto the dog owner's property visiting a friend or family member.   Reporting the dog is especially important if you do not know if it has been vaccinated for rabies or if the dog appears sick or is acting strangely.  (If you can ensure the animal has a current vaccination, you will need the vaccine number, the name of the veterinarian who administered it, and the owner's name, address, and phone number.)
Keep a diary of events related to the attack and a record and receipts of any medical treatment that occurred.
Contact a dog bite lawyer.   You can call 1-888-534-4850 to reach Slater & Zurz and get your claim started right away with a FREE consultation.   The experienced dog bite lawyers at this firm will handle all telephone calls, correspondence and negotiations with insurance companies on your behalf.  If necessary, we will find healthcare providers to treat your injuries.  There is never a fee to you unless you are awarded a settlement for your case.
The Statute of Limitations on Dog Bites
A "statute of limitations" is another way of saying how much time is available to file a lawsuit after a dog bite incident.   If your claim is not filed within a specific timeframe, you will not be able to file it in the future.   The statute of limitations for a strict liability dog bite injury in Ohio is six years for adults.  A minor's six years begins on his or her 18th birthday as it is possible it will take until a child is grown to see the full extent of the damage that has been done.
Six years sounds like a lot of time but it is important not to delay.   Extensive documentation may be needed for your case.  Witnesses may have to be contacted and the dog and its owner may have to be found.   This could take considerable time.   If you have life-altering wounds that will mean you or your loved one has permanent scarring or life-long disabilities, recovering a substantial insurance settlement will be of prime importance.
To sue under a negligence theory, if the victim is an adult, you must sue within two years of the date the dog injured you.   For a child, the statute of limitations is extended to two years after they reach 18 years of age.
At Slater & Zurz the dog bite attorneys have been through many battles for their victims and understand the urgency of these cases.   We work aggressively to recover maximum compensation in the shortest time frame possible.   There are so many things you need to know after a dog attack and We will help you discover the information required for your dog bite case.   Don't hesitate to call the law firm today at 1-888-534-4850 or contact them here.
Ohio ranks third nationally in dog bite claims, according to cincinnati.com.  Average settlement cost of a claim is about $36,000.
Where can I find Slater & Zurz?
Slater & Zurz has conveniently-located offices in Akron, Columbus, Cleveland, Canton, Cincinnati, Ohio. Arrangements can be made to have a Slater & Zurz Dog Bite attorney come to you if that is more accommodating.

Visit our Dog Bite Frequently Asked Questions Page for more information
star_rate
"John Lynette is who I had for both of my not at fault vehicle accidents. He definitely got the job done! Was VERY thorough, fair and honest through the process of each individual vehicle accident! If I had questions throughout the process, he would answer them with no problem and with ease! In my opinion he's the best!! =)"



~Dawna M. Columbus, Ohio
star_rate
star_rate
star_rate
star_rate
Submit a Law Firm Client Review
star_rate
Mr. Slater and Rick Zurz are lawyers who are caring, courteous and professional. Twenty - six years ago they represented my son in a head injury case. I was pleased with the results, that provided for his future. When this catastrophic auto accident occurred I recalled their excellent management of the previous case and contracted them again. I recommend them if you are looking for good honest lawyers.



~Joann K. Cleveland, Ohio
star_rate
star_rate
star_rate
star_rate
Submit a Law Firm Client Review
I couldn't have picked a better law firm than Slater and Zurz. They were friendly and helpful from the first call. They ask what you need and find the perfect attorney for you. Silas Pisani managed our case start to finish. He is knowledgeable, dedicated and goes the extra mile to make sure he handles everything for you. We would have never made it without his advice and expertise. We were lucky to have such a great attorney. Would highly recommend!!



~Whitney T. Akron, Ohio
star_rate
star_rate
star_rate
star_rate
star_rate
Submit a Law Firm Client Review
Frequently Asked Questions
Q1. What is the statute of limitations for a dog bite?
A. The statute of limitations for a strict liability claim is six years for adults. A minor victim's six years begins on his or her 18th birthday as it is sometimes necessary for a child to be full-grown to see the extent of the damage from an attack.
Q2. What to do if bitten by a dog?
A. In Ohio, or in any state, it is imperative if you're attacked by a dog that you follow some simple steps. You want to make sure you get medical attention to treat the wound area and have a plan in place with your local medical professionals.
Find out who owns the dog. Is the dog that bit you a stray or belonging to someone in your neighborhood? These are important questions and knowing the answer is essential as you move forward with the claim against homeowners insurance or a lawsuit against the dog's owner.
Any important documents such as photos, notes about the incident, medical treatments and documents, owners of dog, addresses of dog owners, etc. All of this information is what you will need to make a claim.
Q3. What type of attorney do you hire to defend you in a dog bite claim?
A. Personal injury lawyer handles dog bite injury cases. It is best to work with a law firm that specializes in dog bite cases such as Slater & Zurz. They have been handling dog bite cases for over 40 years all over the State of Ohio.