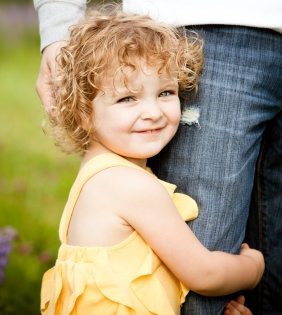 When a parent contemplating a divorce calls our office for a free consultation with one of our Akron family law attorneys, most of the time, the main concern is whether or not they will see their children ever again. The answer to this question is absolutely.
Ohio Courts are not in the business of severing a relationship between parents unless the parent is not suitable to care for a minor child. Another fact of importance is that there is no such thing as "signing over parental rights" in a divorce court in Ohio. The only way a parent can ever "sign over their rights" in Ohio is if the parent consents to an adoption, which takes place in an Ohio Probate Court, or if the parent agrees to give permanent custody to a children's services agency, which would take place in an Ohio Juvenile Court. So if you are in a proceeding involving children which takes place in an Ohio Domestic Relations Court, be prepared for the court to decide a parenting time split that is in the best interest of the children.

There is also confusion among parents regarding the idea of shared parenting. Shared parenting does NOT necessarily mean equal time between parents. Shared parenting does mean that both parents will be involved in the decision-making regarding the child, such as what religion the child will practice, how the child is to be disciplined, and what medical providers the child will see and when. This differs from a sole custody arrangement where one parent is the residential parent and legal custodian of the children. Again, this does not mean that the parents cannot have equal time with the children, but rather, the sole residential parent and the legal custodian will make all of the decisions regarding the child's upbringing solely by his or her self.
Parenting Arrangements
There are many different parenting time arrangements that parents can agree to or the court can order. For example, the Summit County Domestic Relations Court many times will implement what is referred to as a 2/2/5 plan where one parent will have the child from Monday to Wednesday Evening, and the other parent will have the child from Wednesday to Friday evening, and then the parents alternate weekends. This is called 2/2/5 because one parent has the child for two days and then the other parent for five days in a row, then they alternate.
Another parenting arrangement is what the Stark County Family Court refers to as "Schedule A". "Schedule A" parenting time means that one parent will have the children during the week with the other parent getting midweek visitation for a few hours as well as every other weekend with the children. This may be best for older children involved in after-school activities or parents living in different school districts.
The courts also consider a child's age, with most courts increasing midweek visitation time as a child gets older. Essentially a graduated parenting time schedule.
All court schedules allow parents to have vacation time during the year and allocate holidays and days of special meaning between parents. For example, the Cuyahoga County Domestic Relations Court's standard companionship time schedule allows both parents to have four consecutive weeks with the children in the summer, alternating holidays and days of special meaning. Of course, despite each court's recommended parenting time schedules, the parents can agree to deviate from these schedules or come up with an entirely different schedule as long as the court finds it is in the children's best interest.
Child Care
There are other childcare issues that many parents do not think of before consulting a lawyer about his or her divorce proceedings. These involve out-of-pocket health care expenses for the children such as co-pays and uncovered medical expenses, payment for extracurricular activities, and which parent will receive the tax exemption for the children come April 15th. If your case goes to trial, your lawyer or the court will take care of these issues. Also, child support is another issue that is very important to a lot of parents. The previously mentioned expenses are not considered when a child support order is handed down by the Child Support Enforcement Agency, and usually, the parents will agree to some equitable split of these expenses to be paid after the divorce or custody matter is finalized. For more on child support, please visit my article on how child and spousal support is calculated in Ohio.
The proper care and upbringing of each and every child is very important to the attorneys at our law firm. That is why when you retain one of our child custody lawyers, we carefully draft a shared parenting or parenting plan that attempts to foresee and avoid all major problems that would cause divorcing couples to head back to court in the future.
For example, how many times can each parent call the child per day? Per week? Who is to pick up and drop off the child for visitation? What happens if a parent cannot make it to visitation on time or is considerably late every time? All of these issues have come up in the past at one time or another and are considered when drafting a parenting plan. Realize that not every problem can be anticipated and avoided, but we strive to ensure you do not wind up in a situation where you have nowhere else to turn but the court system.
Finally, Parenting plans are different from separation agreements (separation agreements take care of non-child issues such as spousal support and real and personal property) in that a separation agreement is very black and white (i.e., This spouse will pay X amount of dollars in child support per month; this spouse will receive the house). A parenting plan is the exact opposite, as children are human beings who are growing and changing, and flexibility in the plan is warranted and sometimes necessary for the best interest of the child. Parents can always agree to deviate from the plan, but if they cannot agree, the parenting plan will have to be strictly followed.
Contact Us If You Live in One of These Ohio Counties
If you are a parent in Summit, Stark, Cuyahoga, Carroll, Holmes, Columbiana, Tuscarawas, Wayne, Mahoning, Lake, Portage, Medina, Ashland, Lorain, Geauga, or Ashtabula County, please feel free to reach out to one of our family law attorneys who will make the best interest of your child is his number one priority.