The Time to Contact a Canton Ohio Dog Bite Lawyer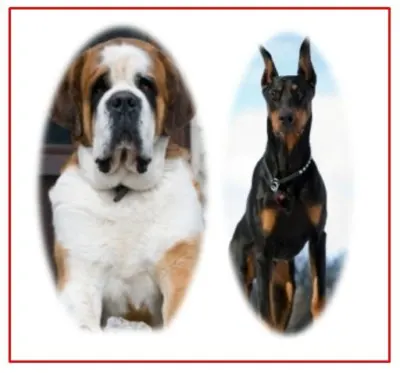 You probably never imagined searching for a dog bite lawyer in Canton Ohio. Dog attacks catch people by surprise. They happen when you least expect. You don't know what to do next. You have all kinds of questions. It's the time to contact a Canton Ohio dog bite lawyer.
We've been helping dog bite victims throughout the Canton area for more than 40 years. We will help you too.
Contact us for a free consultation by calling 1-888-534-4850. You can also send us a message by filling out the FREE CASE REVIEW on the right.
When you contact us, we will respond quickly. We are always available. We monitor calls and messages from our website at all times, including weekends.
Talk to one of our experienced Canton Ohio dog bite lawyers. Your questions will be answered by a lawyer who handles these types of cases on a daily basis. You will not be charged a fee for the consultation. You have no obligation to hire our firm. It's that simple.
Canton Dog Ordinances and Ohio Dog Bite Laws
Canton, Ohio animal ordinances place specific requirements on dog owners.
Ohio laws govern dog attacks. Owners are liable for injuries their dogs cause.
Ohio laws and Canton animal ordinances determine what will happen to a dog after it bites someone.
If you would like to know more about Ohio laws and Canton animal ordinances relating to dog attacks, contact us for a free consultation. We will review them with you.
Safety of Your Neighborhood
Dog attacks hit close to home. It's probably a dog you know or have seen before. The dog of a neighbor, the dog of a friend or the dog of a relative.
Here are a few examples from Canton area residents who have contacted us:
"I was walking out to my car to go to work and the neighbor's dogs were loose. They're both small dogs, but one grabbed the bottom of my pants while the other bit the back of my leg several times. I had to go to the hospital and get stitches. I would like to get some information and advice on what to do."
"I was standing outside my home with my Yorkie and the neighbor's pit bull attacked us. It killed my dog and bit me in the hand. It jumped at my face and tore into my chest. I'm sitting here crying in a lot of pain and missing my dog. I feel helpless, what can I do?"
We helped these clients take action. When the dog owner is a neighbor, it can be an uncomfortable situation. Having us handle things helps.
It's Different When a Child is Involved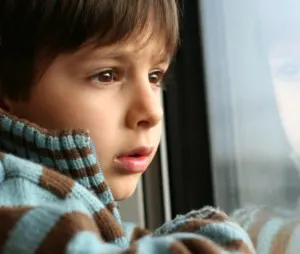 Cases involving children require special treatment. There are injuries that can be seen. There are also injuries that cannot be seen. Wounds to a child's face, arms and legs may result in permanent scarring. Damage to a child's emotional and psychological well-being may be just as bad. Before the dog attack, your son or daughter loved to play outside. After the dog attack, he or she is afraid to walk out the door.

It's important to understand how a dog attack can impact a child's life. Only then will you be able to determine a fair amount of compensation for all your child's injuries. Your son or daughter may need to live with the effects of a dog attack for their entire life. You need to know how to prepare for that. We will explain how.
Canton Ohio Dog Bite Lawyers Who Know How To Get You Results
We are a group of Canton Ohio dog bite lawyers who know how to get results for our clients. You will have a team of highly experienced legal professionals and powerful resources on your side. Over the last 40+ years, we have handled over 30,000 personal injury cases. We've helped clients receive in excess of $150 million in verdicts and settlements.
Here are just a few examples of how we have helped clients with dog bite cases:
A young girl was playing in her yard and attacked by the neighbor's dog. She suffered injuries to her ocular nerve and scarring. We helped the girl and her family receive a settlement of $250,000.
A man riding his motorcycle was attacked by a pit bull. The attack caused him to lose control of his motorcycle and injure his leg. We helped him receive $36,000 for his injuries.
When you file a claim to recover compensation for your injuries, it will be handled by the dog owner's insurance company. The insurance company employs a team of professionals who are paid to make sure you receive the least amount possible. We are your weapon to make sure that doesn't happen. Our extensive experience with insurance companies will help you get the compensation you need.
Additional Resources for You
Below is a variety of free information we have created to help you learn more:

Frequently Asked Questions and Answers
Review the list of the most frequently asked questions people ask about dog bites and the answers. Click on the following: Dog Bite Questions and Answers

Dog Bite Website
We have dedicated a separate website to the subject of dog bites and dog attacks in Ohio. It provides a wealth of information Ohio dog laws, vicious dogs and actions you can take as a victim. To visit our Dog Bite website, please click on the following link: Dog Bite Website

Free Book
Receive a free copy of our book: When A Dog Bites Fight Back, What You Need To Know, What You Need To Do, What Not To Do. It's filled with all types of great information to help dog bite victims. Get your free copy by clicking on this link: Free Dog Bite Book