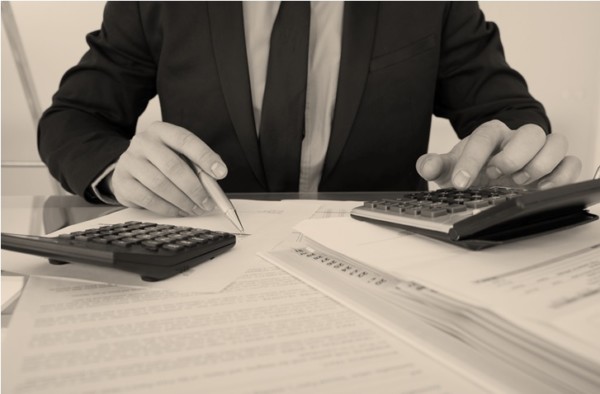 Many people pondering the difficult decision of divorce seem to be most worried about how they will support themselves and/or their children during and after the divorce process has ended. The good news is that if you have been dependent on your spouse for financial support throughout the marriage, the Court will recognize this and may award you appropriate spousal support, also commonly referred to as alimony and/ or child support, so you do not end up on the streets or borrowing money from family members to survive.
Marriage is considered a partnership in which each partner is considered to have contributed to the marriage equally, and the divorce process focuses mainly on how to divide property and award support equitably between the partners of the marriage. Ohio Revised Code Section 3105.18 addresses spousal support and what the Court must consider before awarding either spouse temporary or permanent support during and after a divorce.
Some of these factors are as follows:
The relative earning abilities of the parties;
The ages and the physical, mental, and emotional conditions of the parties;
The retirement benefits of the parties;
The duration of the marriage;
The standard of living the parties established during the marriage;
The relative extent of education of the parties;
The income of the parties is from all sources.
And any other factors that the court deems relevant in awarding spousal support.
There are several different types of support that a court can award to one spouse. Let's take a look at some of the most common ones.
Temporary Spousal Support
A Domestic Relations Magistrate grants temporary spousal support at an initial hearing called temporary orders shortly after the initial divorce complaint is filed. This support is granted when one spouse must cover living expenses and their share of the marital bills while the divorce is ongoing. However, just because temporary spousal support is granted at the initial temporary orders hearing does not necessarily mean that spousal support will be granted to the requesting spouse after the divorce is final. Temporary support can be used for anything deemed appropriate during the divorce process. For instance, if your spouse has moved out of the marital home, leaving you stuck to pay all of the marital bills, the Court may award temporary support so you can pay the mortgage, utilities, insurance payments, attorney's fees, and other regular bills that accumulated during the marriage.
Post-Divorce Spousal Support
If you require support after your marriage is terminated, it is very important to retain an attorney who can build a case for you and get you the financial support you need. The family law attorneys at Slater & Zurz can also help fight off a spouse's claim for spousal support. A major defense to a claim for spousal support is that the spouse is voluntarily unemployed or underemployed. Domestic Relations Courts in Ohio are courts of equity and want to ensure that if either spouse is awarded spousal support, it is fair and equitable and that both spouses can afford their regular expenses after the marriage has been terminated. Many courts in Ohio, in particular those in Summit County and the surrounding counties, employ a "1/3 rule," which awards a spouse support for 1/3 of the length of the marriage (i.e., if you were married for 15 years, the court may award you spousal support for five years). This length of time can vary based on your particular case's circumstances according to the previously mentioned statutory factors listed above. Commonly, marriages over 20 years are candidates for ongoing support, or "lifetime support," if the circumstances warrant such an award. The amount of support is more difficult to determine and is usually a major contention in divorce cases.
Child Support
Child support can be temporary and/or permanent depending on the situation and is calculated based on Ohio Revised Code Section 3119. Many of the same factors used in calculating spousal support are also used in calculating child support and other factors unique to children, such as daycare costs and health insurance coverage. Child support lawyers often use special software which automatically calculates a child support "worksheet" based on income, number of children, marginal health care costs, and other factors. A correctly processed child support worksheet is presumed correct by Domestic Relations Courts. The Courts will only vary from the calculated amount if extraordinary circumstances make the calculated amount unjust and inappropriate. Child support is not just awarded to parents who were married and now ending their marriage but is also awarded to never-married parents. Also, if you are still married or cannot locate the other parent, the Ohio Child Support Enforcement Agency may issue an administrative order without going through the courts, which would require the other parent to pay support to you based on the previously mentioned factors.
There are many reasons for a spouse to be awarded support through a divorce. Making sure you can support yourself is the most important thing in the world to everyone. Whether it is receiving support so you can start to build a new life after the marriage or if it is to support your children to make up for the support they had when the other parent was still in the household, legal counsel is necessary to fight for your needs and ensure your financial security.
The child support lawyers at Slater & Zurz understand your needs and want to help you through this difficult time in your life. If you live in Summit, Stark, Cuyahoga, Tuscarawas, Wayne, Mahoning, Lake, Portage, Medina, Ashland, Lorain, Geauga, or Ashtabula County, please do not hesitate to give us a call so we can start getting you to support you need and the security you deserve.