An attorney commits legal malpractice in Ohio when he or she fails to provide legal services to a client that meet the minimum standard of care. That failure damages the client in some manner. This is generally done through an error or omission, but legal malpractice in Ohio can be something like a conflict of interest where the interest of the client conflicts with either the attorney's own interests or the interests of another client.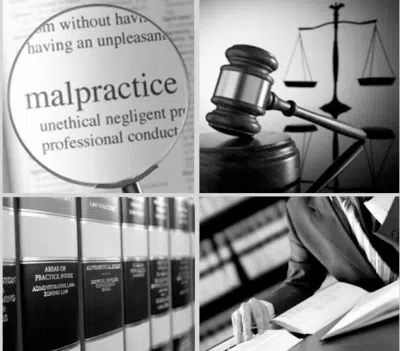 However, just because you receive a bad result from working with a certain lawyer does not mean that a lawyer has committed malpractice. You may have received the best possible result under the circumstances.
Some clients who believe their lawyer has committed malpractice want to know if they should fire the attorney before meeting with an Ohio malpractice lawyer. It may not be wise to fire your lawyer until you consult with the malpractice lawyer as you may discover that your lawyer has not or is not actually committing legal malpractice.
There are certain elements you must meet to file a legal malpractice case. You must show an attorney-client relationship existed at the time of the malpractice infraction. You must show that the attorney failed to exercise the minimum standard of care required of an attorney of likeability. You must show that you were damaged as a result of the malpractice.
The client may recover damages for the harm caused by legal malpractice. This will differ with each case. For example, if the client had a personal injury claim that was lost due to malpractice, the attorney will be liable to the client for the amount of money that could have been recovered if the lawyer had handled the case correctly. Damages may also include fees paid by the client to the attorney and fees the client accumulated attempting to avoid or undo the harm caused by the legal malpractice.
In some situations, particularly in a smaller community, people may worry that their lawyer may find out they have consulted another lawyer. When you consult with a legal malpractice attorney, that consultation is confidential and may not be disclosed to anyone.
Signs Legal Malpractice May Have Occurred
Clients are often concerned about what is in their file and who has the rights to it. Your attorney may keep the original file for various legal reasons, but you are entitled to a copy. If the attorney seems reluctant to review the file with you, this may be a sign something is wrong.
Other signs that there may be a problem with your case are if your attorney stops communicating with you or takes much longer than estimated to complete your case. When the attorney discovers he or she has made a mistake, avoiding the client may be their way of dealing with it as they seek a way to compensate for their error. But, there may be a valid reason your case is taking longer than expected. Your attorney should explain the delay.
What if your attorney does not have legal malpractice insurance? In Ohio, attorneys are required to provide written notice of the fact they do not have such insurance.
Statute of Limitations on Legal Malpractice in Ohio
In any event, you should not delay in taking action. The statute of limitations in Ohio on legal malpractice claims is one year. The statute runs from the time you knew, or should have known, your attorney committed malpractice, or from the time the attorney stopped representing you on that particular legal matter, whichever is later.
Discussing the potential action can help the client understand what legal rights and options they have. The legal malpractice attorneys at Slater & Zurz LLP are not afraid to bring an action against another attorney who has been negligent or unethical or both. According to common law, a lawyer is obligated to provide services for those who have been unjustly injured.
A legal malpractice case can be complex and requires a high degree of skill. You will likely have to hire an expert to provide testimony as to what a reasonably careful lawyer should have done and how your attorney failed to exercise reasonable care.
At Slater & Zurz LLP we do not believe in making you wait to find out what is going on. We always handle our clients with respect and aim to meet their legal needs with the utmost priority. Please call us at 1-888-534-4850 if you suspect any of the following occurred in your representation:
• Failure to follow client instructions
• Failure to understand/anticipate tax consequences
• Failure to obtain client consent or inform the client of significant case developments or action taken
• Procrastination in performance or lack of follow-up
Errors less commonly discovered by laymen, but still a potential basis for legal malpractice:
• Failure to know or apply the law (inexperience) or consult with a knowledgeable attorney
• Planning or strategy errors
• Inadequate discovery or investigation
• Clerical errors in public record search
• Failure to calendar deadlines properly, file documents timely and/or correctly, losing documents
• Fraud
• Improper withdrawal from the case
• In domestic cases, mishandling of finances, one spouse left unprotected
Our website is dedicated to Legal Malpractice in Ohio
Our law firm has created a website specifically for victims of legal malpractice in Ohio. If you think you might have a legal malpractice case or want to learn more about your attorney's obligations to you the client, we encourage you to browse the articles on the site.
Learn about Legal Malpractice in Ohio now.
Still, Have Questions? Read our Legal Malpractice Book
If we didn't answer all of your questions about your legal malpractice claim in this article, it's probably covered in our legal malpractice book.