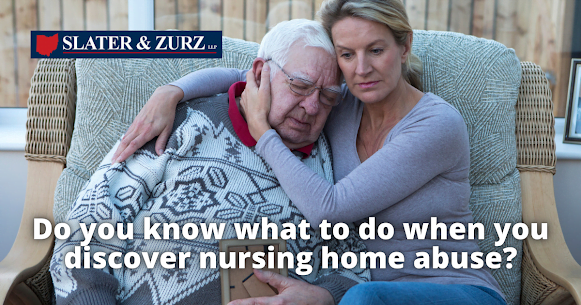 Although federal nursing home regulations state "the resident has the right to be free from verbal, sexual, physical and mental abuse, corporal punishment and involuntary seclusion," abuse and neglect of the elderly is currently a national concern. According to the Center for Prevention and Disease Control, nearly 1.5 million men and women now live in approximately 16,000 long-term care facilities in the U.S., with 68.2% of those homes having "for-profit" status, according to the Center for Prevention and Disease Control (CDC). The National Center on Elder Abuse (NCEA) claims there may be as many as six million elder abuse cases each year, most of those occurring in nursing homes.
In one study done in 2010, reported by the NCEA, more than 50% of nursing home staff admitted mistreating older patients within the prior year. Two-thirds of those incidents involved neglect, but some admitted to physical violence and mental abuse. Because studies that states use to detect, investigate and resolve mistreatment are flawed, the NCEA claims that estimates of abuse and neglect are lower than the actual prevalence, with perhaps only one in five cases actually reported.
Abuse is defined as intentional infliction of injury, unreasonable confinement, intimidation, deprivation of care or services, or punishment that results in physical harm, pain, or mental anguish.
Neglect is a failure, intentional or not, to provide a person with the care and services necessary to ensure freedom from harm or pain or a failure to react to a potentially dangerous situation resulting in resident harm or anxiety.
Types of nursing home abuse
Abuse can include such things as:
Assault and battery (kicking, slapping, pushing, shaking, beating)
Verbal or emotional abuse
Prolonged or continual deprivation of food or water
Broken bones and other unexplained injuries such as wounds, cuts, bruises, or welts
Rape or other forms of sexual assault or battery
Unreasonable physical restraint or seclusion
Use of physical or chemical restraint or psychotropic medication for any purpose not authorized by a physician
Heavy medication or sedation
Financial abuse
Other signs of ongoing abuse include:
The resident is reluctant to speak in a staff member's presence
Unusual or sudden changes in behavior (fear of being touched, etc.)
The resident reverts to infantile behaviors such as constant rocking, sucking, biting
The resident is emotionally upset, agitated, extremely withdrawn and non-communicative
Injuries requiring emergency treatment or hospitalization
Types of nursing home neglect
Most nursing home neglect occurs because the facilities are understaffed, workers are untrained and unqualified, and they do not stay long, creating a climate of inconsistent care. The National Consumer Voice for Quality Long-term Care estimates 97% of nursing homes do not have enough nurses and nurse assistants to provide the care required to avoid risk to residents. The most common types of nursing home neglect are when the staff:
Has inadequate supervision and monitoring
Fails to assist residents with personal hygiene
Fails to assure residents are properly hydrated
Does not provide proper medication dosage and correct medication
Fails to take reasonable precautions to prevent falls and avoid other unsafe/dangerous conditions in the nursing home
Does not turn residents in their beds promptly
Does not take residents to the toilet (leaving them in soiled beds or garments)
Takes inadequate precautions to prevent injury to residents, for example, when transporting them from bed to bed
Does not answer call lights in a timely fashion
Other signs of neglect of your loved one may be if:
There have been injuries while confined to bed (due to bed rails, the improper height of the bed, etc.)
Dehydration or malnutrition are present or appear to be developing
Falls or head injuries are occurring
Bedsores, infections, or skin rashes are developing
There is rapid weight loss or gain
There have been instances of wandering (elopement)
Unsanitary conditions exist in the home, resident is poorly groomed, or foul odors are present
Medical conditions go untreated
Your loved one seems disoriented
The resident is frequently ill, and illnesses are not promptly reported to the physician and family.
Specific complaints by residents are not addressed.
According to an American Bar Association report, females in the nursing home setting are at a higher risk (60 to 68%) for abuse. The most vulnerable patients—those ill or handicapped—are frequent victims. Neglect is the type of abuse cited in 58% of cases by an NCEA study, followed by physical abuse (15.7%) and financial fraud against the elderly (12%). Resident-to-resident abuse, sexual abuse, and psychological abuse were also reported.
Of course, the worst-case scenario and definite sign of neglect (and maybe, abuse) has occurred is when the unexplained or unexpected death of a resident occurs. Sometimes this happens shortly after the resident has been wandering unsupervised outside the facility. Perhaps, the staff did not discover the resident was missing for several hours—plenty of time to suffer a heat stroke or freeze to death.
Under Ohio law, what can be done about nursing home negligence?
There is a standard of care in nursing homes, and under the common law, it is what a reasonably careful person would do under the same or similar circumstances. The Ohio Nursing Home Bill of Rights provides additional protection. Ohio law also provides that nursing home residents have a right to complain about any abuse or neglect they experience while in a nursing home. If complaints go unheeded, the nursing home has committed a violation.
A nursing home (or its owner) can be held liable for negligence if the injured party can show:
The nursing home's owner or its employees breached a duty of care owed to the injured person
The breach actually caused the person's injury
The conduct of the nursing homeowner or its employee(s) caused the injury.
Generally, nursing homes enter into contracts with residents that set forth services nursing homes will provide and the price for those services. If alleged abuse or neglect of the nursing homeowner or its employee(s) contradicts the promises made in the contract regarding the resident's care, the nursing home can be sued under a breach of contract theory.
If you have a contract that says the home will provide services as "reasonably necessary" for residents' well-being, even under this standard, the nursing home could be found negligent if it failed to fulfill the basic needs of the resident.
In addition to negligence and breach of contract, there are several other causes of action one can take against a nursing home including:
Civil rights violations
Consumer protection violations
Licensing violations
False Claims Act (failing to provide the care for which the government reimbursed the home)
Criminal culpability
The rights of nursing home residents are listed in detail in Ohio Revised Code 3721.13, which is the law in Ohio. If one or more of the rights listed there is being violated, you may need to see a Nursing home abuse lawyer familiar with this kind of nursing home abuse or neglect and knows how to proceed.
You should also contact the Ohio Office of the State Long-term Care Ombudsman by calling 1-800-282-1206 or visit the ombudsman's website: Ohio Department of Aging Long-term Care Ombudsman Program. The ombudsman's office can also help with choosing a skilled nursing facility. The Ohio Department of Health also monitors nursing facilities for the elderly throughout the state. You can file a complaint with them, and they will investigate.
Of course, if you believe the abuse is a criminal matter, you need to immediately contact the local police in the city where the nursing home is located. Do not hesitate to contact a nursing home abuse lawyer. He or she understands the process of bringing a lawsuit which can be quite complex and, in some cases, will require expert witnesses.
How do I know if I have a legal claim for abuse or neglect of my loved one?
Let's say your loved one fell at the nursing home where she resides, breaking her leg, and you believe the nursing home staff is responsible. Whether you have a legal claim may depend on the medical history of your family member and the assessments performed at the nursing home. Questions should be asked such as:
Has she fallen in the past?
Is she on medication that affects her balance, or does she have an underlying disease such as Alzheimer's or dementia that affects her ability to move about independently?
In other words, was she a fall risk, and did staff have reason to suspect she was a fall risk?
Were appropriate interventions put in place, such as the use of a call light, placing your loved one in a toileting program, or ordering that she receive physical assistance to move to and from the bathroom and/or her wheelchair?
Does the home have a pull-tab or pressure alarm to alert the staff if they are trying to move about on their own without mandated assistance? Is the alarm kept in working order? Were staff members attempting to respond to the alarm when the fall occurred?
All of these answers will indicate if there may have been negligence when your loved one fell and if all interventions available were put in place. This is something your attorney can pursue.
How long do I have to make a claim against a nursing home?
A claim against a nursing home for harm to a family member is brought under Ohio's medical malpractice statute. You have one (1) year from the date you knew or should have known that an injury occurred to bring a lawsuit on behalf of the injured individual for their medical bills and their pain and suffering.
In the case of death, a claim by the beneficiaries for their loss of society, companionship, and all other losses associated with the death of a loved one under Ohio's wrongful death statute expires two (2) years after the date of death, so you have a longer period of time if that is the case.
The NCEA reports a 106% increase in the number of reported elder abuse cases in the past decade. A 300% increase in the incidence of abuse is projected over the next 30 years when the number of elderly adults in the U.S. will reach nearly 70 million.
If you know of a case of neglect or abuse or your loved one may be a victim, pursue the potential violation even if you are not 100% certain about it. At Slater & Zurz, we have nursing home abuse attorneys who have been dealing with these types of cases for years. We will consult with you and advise you about what action to take. Please call us at 1-888.534.4850. Don't let your loved one become one of the instances of unreported abuse or neglect.