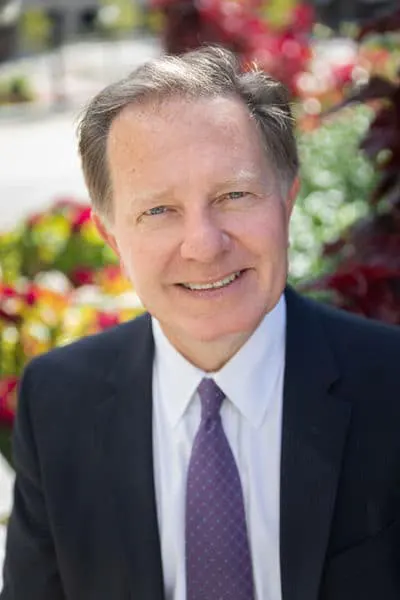 As nursing home abuse lawyer Mark Ropchock puts it, you have to take time to smell the roses.
In his experience, separating work and home life is the key to happiness. That's why he planted some roses of his own and takes the time to smell them regularly.
An avid gardener and home landscaper, Mark also enjoys cooking and sampling new wines.
His outlets help him be one of the best attorneys in Ohio at handling some of Ohio's most complicated and complex practice areas – legal malpractice, nursing home abuse, civil litigation, and tort work.
"These are larger and intellectually challenging cases, and I like the challenge," Mark says. "The more complex, the more interesting to me."
Mark grew up in Brecksville, a suburb of Cleveland. He still lives there with his family.
Growing up, he thought about entering a science-related field but would eventually find his way to law.
"Before college, we had a neighbor who was an attorney," he recalled. "And when you're 17, you don't truly know what to do.

"My dad was like, 'The neighbor's a nice guy. Just do what he does," Mark joked. "So, you could say I became a lawyer because of an inspirational neighbor."
Off to school he went. His bachelor's degree came from Ohio Northern University, followed by Case Western Reserve University Law School in Cleveland.
He passed the Ohio Bar in 1985.
The Tough Stuff
Mark specializes in complex legal matters…the tough stuff.
"With respect to legal malpractice and nursing home abuse, few attorneys want to touch those cases," he says. "They are difficult, adversarial, and tenaciously defended, but the client has been wronged, and somebody has to fix it." Though primarily representing Plaintiffs, Mark also handles general liability defense, and he has extensive trial, arbitration, and mediation experience, having represented clients throughout Ohio and other states. His docket has been filled with thousands of litigation cases in both State and Federal courts.
He has called Slater & Zurz home for nearly a decade, but after law school, Mark joined Roetzel & Andress, another Ohio law firm.
"Slater & Zurz was referring more and more cases our way, and that's how I met these guys," he said. "So, eventually, I came over. This is a great bunch."
When Court Is In Recess
Mark likes Cleveland's pro sports clubs. He and a fellow Slater & Zurz attorney have season tickets for the Cleveland Guardians and Cavaliers.
"I like getting to the games, but I also keep a small vegetable garden," he says. "I like doing yard work and landscaping, and I try to do a little cooking."
Married for eight years to Candace, they have a 5-year-old together. Candace is also an attorney. And Mark has an older son from a prior marriage.
"My older son seems so mellow to me now, watching sports and playing violin," he joked. "My youngest is like the (Warner Bros) Tasmanian Devil – always moving and spinning at full speed."
Along with everything else he does, Mark also helps care for his elderly mother full-time.
"I stay very busy," he said. Mark could easily worry too much but tries to balance the heavy with the light.
"If I could go back and tell my younger self anything, it would be to relax more," he says. "Everything comes in time. Success in life is dependent upon the acquisition of knowledge, and you can't accelerate that.
"Everybody worries, and it's hard to say don't worry," he continued. "But in law and life, most of the time, you don't pick where you go. It picks you. If you jump in a river and want to swim up or downstream, the river is going to take you where it wants. I've tried to embrace that philosophy throughout my career – to go with the flow…."
You can speak with nursing home abuse lawyer Mark Ropchock about all your legal needs anytime by calling his office at 888.534.4850 or sending him a message through our website.
We advocate strongly on behalf of injured victims across Ohio, with convenient locations in Akron, Canton, Cincinnati, Cleveland, Columbus, and Toledo.