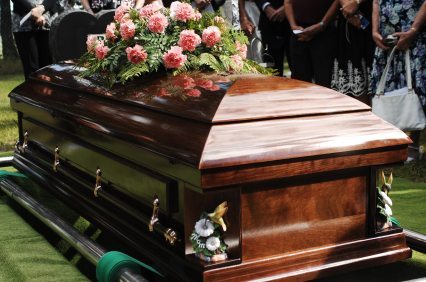 Nothing can fill the void when someone you love dies. This is especially true when death didn't have to happen. As the term suggests, "wrongful death" is a death that results from the wrongful conduct of someone else—a person or persons, a business, an organization, or a governmental entity. Wrongful death can result from different types of conduct:
Negligence, or carelessness;
Recklessness, when one disregards an obvious risk;
An intentional act, whether premeditated, committed in the heat of passion or with no intent to cause death.
In a civil wrongful death lawsuit, a person, business, organization, or governmental entity responsible for the death can be ordered to compensate the victim's family financially. If a person caused someone's death by acting recklessly or intentionally, he or she may face criminal prosecution and possible imprisonment if found guilty. A person prosecuted criminally may also be sued in a civil wrongful death case.
At Slater & Zurz LLP, an Ohio Law Firm, we've been successfully handling personal injury and wrongful death cases for over 30 years. Our wrongful death lawyers know there's nothing we can do to bring back your loved one. However, we have helped surviving family members obtain compensation for their losses, including funeral and burial costs, the lost income that their loved one would have contributed to the family over the years, reimbursement of medical bills paid by the family, compensation for the pain and suffering endured by their loved one from the moment of injury until death, compensation for the loss of their loved one's companionship, and other losses. Call or email us for a free consultation to learn what your rights are and what you can expect if you choose to file a wrongful death case.
There are countless causes of wrongful death:
Motor vehicle accidents.
Workplace accidents.
Poorly maintained roads, sidewalks, and public and private property.
Defective products.
Medical malpractice.
Assault and battery.
After a wrongful death, two types of claims can be made.
A wrongful death engenders two distinct claims, which are typically included in the same lawsuit:
A survivorship claim on behalf of the decedent's estate is an action to recover financial compensation on behalf of the decedent. These are claims that the decedent could have made had he or she survived, such as pain and suffering from the time of injury until death. The amounts awarded in a survivorship claim are paid to the estate and distributed to the decedent's beneficiaries in accordance with his or her will, or, if there is no will, the "Statute of Descent and Distribution," Ohio Revised Code 2105.06, which sets priorities among the decedent's survivors.
A wrongful death claim on behalf of the decedent's beneficiaries is an action to recover compensation on behalf of the decedent's next of kin:

Loss of financial support from the decedent;
Loss of the decedent's services;
Loss of companionship, marital relations, protection, advice, training and education that would have been provided by the decedent to his or her spouse and children;
Loss of the prospective inheritance that the decedent's legal heirs would have received had the decedent lived; and
The mental anguish suffered by the decedent's surviving spouse, dependent children, parents, or other next of kin.
The compensation awarded in a wrongful death case is not intended to reflect the decedent's value as a person.
If you've lost a loved one, you know that no money can replace that person's value to you, to family, to friends and neighbors, and to the community.
The amount of compensation awarded in a wrongful death case is typically based on projections by experts who can determine how much longer the decedent would have lived; how much money he or she would have earned during the balance of that life span; how much would have been passed on to heirs; how much the decedent's services to the family would have been worth during that life span; and the projected value of the emotional distress resulting from the death.
At Slater & Zurz, our wrongful death lawyers have a proven track record of success in handling wrongful death cases. We've acquired the knowledge and experience to recognize the issues that must be developed to maximize your wrongful death recovery. We have sufficient resources to obtain the necessary expert evaluations and relationships within the professional community to identify and retain top-notch experts who can credibly evaluate and highlight the factors necessary to maximize your compensation for your loved one's wrongful death. Let us put our 30-plus years of experience to work for you. Call or email us for a free consultation. We'll review your case, answer your questions, and suggest a strategy for obtaining justice in this difficult time. There's no obligation, and if we take your case, you pay nothing unless we obtain a favorable judgment or settlement for you.
The first step in filing a wrongful death lawsuit is the appointment of a personal representative to represent the decedent's next of kin.
In Ohio, a wrongful death case must be filed in the name of a personal representative. The personal representative can be a close family member, a close friend of the decedent, the executor named in the decedent's will, or a professional such as a probate attorney not affiliated with the wrongful death lawyer or law firm filing the wrongful death suit.
The personal representative acts solely for the benefit of the decedent's surviving next of kin. He or she should have no personal interest in the case. If there are both a survivorship claim and a wrongful death claim, the personal representative cannot impair the rights of the wrongful death beneficiaries vis-à-vis the estate or vice versa.
Only the decedent's next of kin can be compensated in a wrongful death case.
The statute establishing wrongful death cases in Ohio, Ohio Revised Code §2125.02, specifies the people entitled to compensation. Certain relatives of the decedent are presumed to have sustained a compensable loss as a result of the wrongful death:
The decedent's surviving spouse.
The decedent's children.
The decedent's parents.
Other next of kin (e.g., grandparents, siblings) may also recover damages in a wrongful death lawsuit. However, these individuals are not presumed to have suffered damages—they must prove their losses with evidence of their relationship with the decedent.
If the decedent is a minor child, a parent who abandoned that child is not entitled to any wrongful death benefit following the child's death. A child of the decedent who is conceived prior to the death, but born alive after the death, is entitled to compensation.
The jury, or the judge, if no jury trial is requested, can apportion the amount awarded in the wrongful death case among the next of kin based on the decedent's relationship with each individual. If the decedent's surviving spouse is remarried, that fact can be considered in the determination of any compensation to be awarded to the surviving spouse.
Contact our Columbus wrongful death lawyers before negotiating a wrongful death settlement with anyone.
If you have a wrongful death claim, an insurance company will likely handle your claim on behalf of the person who caused the death until a lawsuit is filed. Although the insurance company's representative may seem friendly and sympathetic, it's never a good idea to negotiate with him or her on your own. Insurers have ready access to their attorneys, and their primary objective is settling claims for as little as possible—not ensuring that you receive the compensation you deserve.
You owe it to yourself to contact a wrongful death lawyer before attempting to negotiate a settlement on your own. At Slater & Zurz, we offer a free initial consultation with no obligation. If we take your case, there are no up-front fees—we don't get paid unless we win for you.
A wrongful death action must be filed within two years after your loved one's death.
The statute of limitations within which a wrongful death lawsuit must be filed in Ohio is two years from the date of death. However, the evidence must be gathered and preserved:
The decedent's medical and vocational/professional information must be obtained and analyzed.
If the death resulted from a car accident, a defective product, an explosion or other event involving tangible property, the property and the site of the event should be inspected while they are still available and intact.
Witnesses should be contacted while the event is fresh in their minds.
Experts must be retained.
If you've lost a loved one at the hand of another, don't wait until the two years are almost up before contacting a Cleveland wrongful death lawyer. If crucial evidence becomes stale, your ability to obtain full compensation may be compromised.
Trust a full-service law firm with a long track record of success to handle your wrongful death case.
If you've lost a loved one under circumstances that didn't have to result in death, you can trust the wrongful death lawyers at Slater & Zurz to handle all aspects of your wrongful death case with compassion, professionalism, and the top-quality service that you deserve.
We've been successfully handling personal injury and wrongful death cases for over 30 years and have developed not only the expertise in wrongful death cases that arises from substantial experience in that arena but also a thorough knowledge of all aspects of personal injury law, from simple trip-and-fall cases to complex product liability cases. Our track record proves that we know how to win.
Call us to schedule a free consultation with one of our personal injury lawyers. We'll review your case, answer your questions, and suggest what we believe is the best strategy for success in your case. If we take your case, we'll pursue your case with dedication, perseverance, and the drive to win for you.