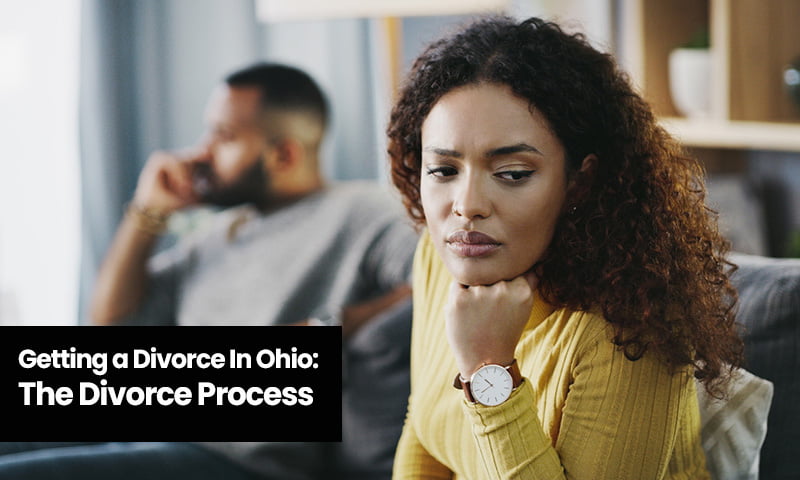 When people are contemplating divorce, they think about child custody and visitation rights. There may be issues concerning marital property division and who will pay child support. These are all important to address, but a divorcing person should also put, "Discuss my legal options with a knowledgeable divorce attorney" at the top of their to-do list.
Going through a divorce can be emotionally challenging as well as stressful and potentially costly. Your divorce lawyer can help to change that picture and make things less stressful.
Slater & Zurz Offers Affordable Divorce Attorneys
Whether you have been married for five years, or for 50, the decision to end the marriage can be difficult. The divorce attorneys at Slater & Zurz have the experience and resources to handle all types of divorce in Ohio. They have the compassion necessary to help you and your spouse resolve what can end up being life-changing decisions in areas such as child custody and visitation, marital property division, and spousal support.
You may need third-party mediation, aggressive negotiation or representation at trial. Slater & Zurz divorce lawyers will work to protect your legal rights and help you reach a fair and timely resolution of any divorce disputes.
In addition, we will advise you about how you may be able to make your divorce more affordable.
The Process for Getting Divorced in Ohio
Initially, the person seeking a divorce must decide if that is what he or she wants. A divorce is a lawsuit and you must state "grounds" for the divorce in the complaint you file. There are several grounds on which you can seek a divorce in Ohio including extreme cruelty, living separate and apart, without cohabitation, in excess of one (1) year, adultery, habitual drunkenness, gross neglect of duty, bigamy, fraudulent inducement to marriage, incarceration of a spouse in a state or federal institution and procurement of a divorce outside the state.
If you and your soon-to-be ex-spouse agree on all issues, you could file a petition for dissolution. You do not have to state any grounds for dissolving the marriage. You can also seek a mediated divorce, a collaborative divorce, or decide to legally separate.
In the latter situation, the husband and wife remain married for legal purposes, but they no longer live together. This works for some people who are uncertain about divorce and is also used for several religious reasons. They can reconcile or move on to file for a divorce.
Filing for Divorce in Ohio
You must live in Ohio for six months before filing for a divorce. You must live in the county where you are filing for a divorce for a minimum of 90 days, in most circumstances. Your divorce complaint or petition of dissolution should be filed with the Clerk of Courts in the county where you or your spouse reside. You will be required to pay a filing fee, usually a few hundred dollars.
Divorce papers will be served on your spouse unless he or she waives service. Your spouse has 28 days to answer or respond to the divorce complaint. He or she may choose to "counterclaim". Within a few months of the answer being received, a hearing will be held and the couple's assets and debts will be disclosed to the court. It will then be determined if the divorce case will be settled or scheduled for trial. Experienced attorneys can guide you through what the likely outcome is.
As you go through all this, it is a good time to think about the possible consequences of the decisions you are making and what they could cost you in the future. Your attorney will advise you on various issues.
What to Consider When Filing for Divorce in Ohio
Divorces often end up being more complicated than originally planned, especially if there are children and if there has financial prosperity by one or both partners of the marriage. You need to talk about how separate property and debts will be divided and if one of the parties may need to protect their rights. Spousal support may also be sought by either spouse. There may be room for negotiation here, but it will probably depend on the circumstances.
An Experienced Slater & Zurz Divorce Lawyer Can Help
Divorce is usually a trying experience and you do not want to go into it not knowing what to do and when to do it. A Slater & Zurz divorce lawyer will:
Advise you on whether you should seek a divorce, a dissolution, a mediated divorce, or a collaborative divorce. In most cases, it will be a contested divorce or a dissolution.
A Slater & Zurz divorce attorney will help you work out property division (making sure your spouse does not have hidden assets). The attorney will also assist in decisions to resolve outstanding debts of the marriage, making sure one party does not benefit over the other.
A Slater & Zurz divorce lawyer will help you work out any child custody or child support issues. Many of these are determined by the court with "the best interests of the child" as a standard.
A Slater & Zurz divorce lawyer will do everything possible to remove any feelings of fear about the divorce process and will do the most that he can to improve your chances of a favorable outcome in the divorce proceeding.
Slater & Zurz divorce attorneys offer free divorce consultation where they will discuss with you what you will be facing in filing a divorce and how you should go about it. If there are domestic violence issues in the marriage, it is important not to try to discuss a divorce with an abusive person. Consult an attorney about your legal rights and your best course of action.
Where to Find Slater & Zurz Divorce Lawyers
Whether you live in Akron, Canton, or Cleveland, We handle most Family law Legal services throughout Northeast Ohio, we can help. Reach out to Northeast Ohio's top divorce lawyers at Slater & Zurz. Schedule your FREE, no-obligation case review by calling (330) 762-0700or contacting us online.