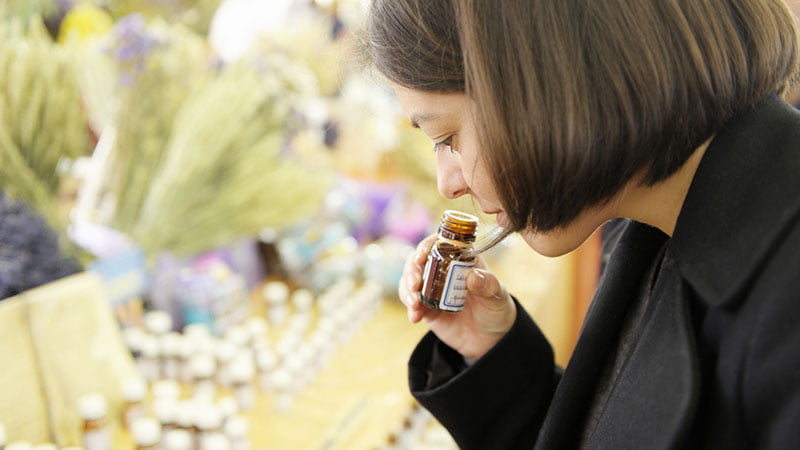 According to the CDC, rare and deadly bacteria have killed at least two people and sickened others, prompting a product recall and a warning from the Centers for Disease Control and Prevention.
Sold in Walmart stores across the country, the bacteria was discovered in an aromatherapy spray. The spray, "Better Homes & Gardens Lavender & Chamomile Essential Oil Infused Aromatherapy Room Spray with Gemstones," was tested by the CDC and found to contain burkholderia pseudomallei, a tropical bacterium usually found in south Asia and northern Australia.
If you or someone you know suspects exposure to this deadly bacteria, Slater & Zurz may be able to help you recover compensation. Call us to discuss your case. The consultation is free.
The spray was found in the home of a Georgia woman who had become sickened with melioidosis, a bacterial disease.
Melioidosis, also called Whitmore's disease, is an infectious disease that can infect humans and animals and has a long list of possible symptoms.
Localized pain or swelling
Fever
Ulceration
Abscess
Cough
Chest Pain
Headache
Anorexia
Respiratory distress
Abdominal discomfort
Joint pain
Disorientation
Weight loss
Central nervous system/brain infection
Seizures
The time between exposure to the bacteria that causes melioidosis and the emergence of symptoms is not known but may range from one day to many years. Symptoms typically appear two to four weeks after exposure, according to the CDC.
And while healthy people may get melioidosis, underlying medical conditions can increase the risk of infection.
On And Off The Market
For eight months the contaminated spray was sold at roughly 55 Walmart stores and on Walmart's website until it was pulled from shelves on Oct. 21, 2021.
A recall is being initiated for the lavender and chamomile room spray and five other scents in the same product line, according to the CDC, adding that an investigation into other scents and brands is currently ongoing.
The CDC recommends that anyone who may have this spray in their home to:
Stop using it immediately. Do not open the bottle. Do not throw it away or dispose of the bottle in the regular trash.
Double bag the bottle in clean, clear zip-top bags and place in a small cardboard box and return the product to a Walmart store.
Wash all sheets or linens the product may have been sprayed on using normal laundry detergent and dry completely in a hot dryer; bleach can also be used.
Thoroughly wipe down all counters and surfaces that may have the contaminated spray on them. Use an undiluted disinfectant.
Limit how much you handle the spray bottle and wash hands after touching the bottle or linens. Even if gloves were used, wash hands thoroughly.
If you have used the contaminated product within the past 21 days and have fever or other melioidosis symptoms, seek medical care immediately. If you have no symptoms but were exposed to the product in the last seven days, your doctor may recommend that you get antibiotics to prevent infection.
The CDC has been testing blood samples, as well as soil, water, and other products from in and around the homes of known patients who have been sickened by the contaminated product.
The genetic fingerprint of the bacteria found in the Better Homes & Gardens spray is similar to strains usually found in South Asia, according to the CDC. The contaminated spray was made in India.
The CDC is coordinating with health departments in Kansas, Minnesota, Georgia and Texas where positive cases have been reported to determine if all patients used this or similar products.
According to the CDC, melioidosis is a rare but serious disease in the United States, with about 12 cases reported every year. Most cases reported throughout the world are people who live in or have traveled to areas where the bacteria naturally occur.
Slater & Zurz Can Help
Have you used Better Homes & Gardens Lavender & Chamomile Essential Oil Infused Aromatherapy Room Spray with Gemstones or similar products? Take a moment to look around your house. If you find the product in your home, use the CDC guidelines we provided above for disposal to limit your risk of infection.
If you are experiencing any of the symptoms we've listed above, seek medical attention immediately.
Then, call Slater & Zurz to speak to one of our legal experts to find out if you may have a case. Our attorneys are highly skilled in this area and can direct you on the next steps to take. The consultation is free, so there is absolutely no reason not to call a member of our team to schedule an appointment.