Numerous issues need to be addressed when a couple goes through a divorce. The parties agree upon some issues prior to even filing for divorce, and some issues require litigation and court intervention in order for them to be decided equitably.
Your ability to reach an agreement on these issues will determine if your divorce is a contested divorce or an uncontested divorce.
Some of these major issues involved in a divorce are as follows:
Child custody
Child support
Spousal support
Real Estate
Tax implications
Personal items
These are but a few of the issues that need to be decided before the court can grant you a divorce and you can move on with your life. When filing for divorce in Ohio, there are two different ways the court can ultimately grant your divorce: A contested or uncontested divorce.
Uncontested Divorce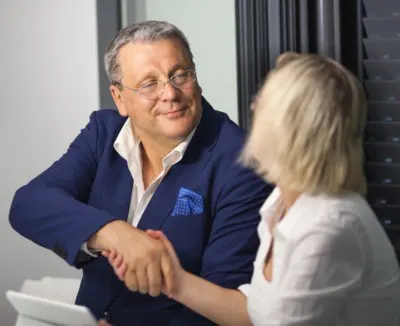 Ohio Civil Rule 55 governs the law in Ohio as it pertains to default judgments. However, Civil Rule 75, which addresses domestic relations issues in Ohio, states in Civil Rule 75(F) "the provisions of Civil Rule 55 shall not apply in actions for divorce, annulment, legal separation or civil protection orders." What this means is that even if a person is served with a Complaint for Divorce, he or she can still participate in the litigation even if he or she does not formally respond to the Complaint. However, if the litigant is served with a Complaint and is provided notice of hearing and the litigant fails to appear for the hearing, the Court, in its discretion, can proceed on the merits without the other litigant being present for the trial.
Not filing an answer and not being able to contest divorce can have severe and costly implications. For example, the spouse in default may be ordered by the court to pay more money in spousal and/or child support, take on a larger portion of the marital debt, or lose custody of children because the court was unable to hear "your side of the story". If you received a complaint for divorce, it is highly recommended that you contact an experienced Cleveland divorce lawyer immediately before the time to file an answer expires. The first concern of the attorney is when you receive the complaint and how much time you have remaining to file an answer to a divorce to ensure your interests are properly protected. If, for some reason, the date has passed for you to file an answer to the divorce complaint, an attorney understands the proper procedure to correct the oversight and ensure that your interests remain protected.
Another type of uncontested divorce occurs when a divorce is filed, and the parties eventually agree on every aspect of their property, income, assets, liabilities, and child custody. In this situation, the parties will inform the court that they have agreed on all possible issues. The court will then set an uncontested hearing date to enter the agreement onto the record and inquire of the parties as to their understanding of the agreement and whether it is fair and equitable and in the children's best interests (if children are involved). This is very similar to a dissolution, except it is done after a contested divorce is filed and is not under similar Ohio time constraints for a dissolution. This approach is preferred over a default uncontested divorce and a contested divorce because both parties have input on how the marriage should be wound up, instead of just one party or the court, who has no vested interest in the marriage, making the decisions.
Contested Divorce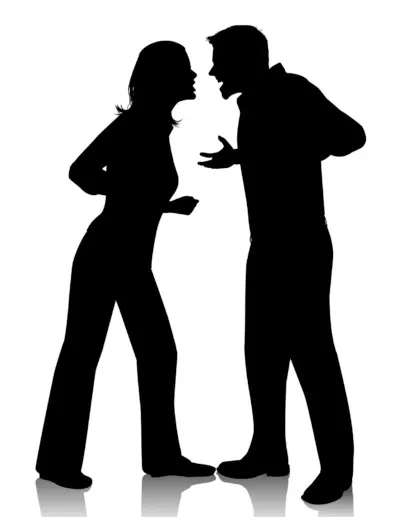 A contested divorce is the typical nasty and costly divorce you often hear about and associate with the divorce process. This occurs when one spouse files a complaint about divorce and the other spouse, after receiving service of summons, files an answer and possibly a counterclaim, which requires an answer from the plaintiff or filing spouse. This type of divorce is considered a contested divorce until all issues are settled and the court sets an uncontested hearing date, as mentioned above.
During the contested divorce, both sides will engage in what is known as discovery to try to give their side the best possible outcome. During discovery, it is very likely that you will be required to answer interrogatories and submit certain documents requested by your spouse, be examined by your spouse's attorney in what is known as a deposition, make several court appearances at pre-trial and motion hearings, and other various acts such as house appraisals; physical and mental examinations; and interviews by a Guardian ad litem if children are involved.
Many divorces are contested because both sides disagree on a crucial aspect of property division and believe that their client is entitled to more than what the other side is offering. Ultimately, if you cannot reach an agreement in your contested divorce, the judge will hear all evidence on the contested issues at trial which could range from 1-2 hours to 2 weeks, depending on the complexity of the issues. An experienced divorce lawyer can determine whether your claims are worth the time and expense of a contested divorce and can counsel you to make the proper decisions amid a nasty, contested divorce.
The difference between a contested and an uncontested divorce may seem very straightforward on paper, but the reality is that making this decision is no easy task. The divorce process is extremely overwhelming physically, emotionally, and financially. It is always a good idea to let a family law attorney take the additional burden of procedural and substantive decision-making off of your shoulders.
Counties We Serve
Ashland County
Carroll County
Columbiana County
Cuyahoga County
Geauga County
Hancock County
Huron County
Lake County
Lorain County
Mahoning County
Medina County
Portage County
Richland County
Stark County
Summit County
Trumbull County
Tuscarawas County
Wayne County
Our family law attorneys have extensive experience and are available 24/7/365 to discuss your divorce with you and to give you quality advice that can help ease your worries. Our attorneys will protect your interests and fight for what you have worked so hard for over the years.