Columbus Dog Bite Lawyers
We're Here When You Need a Columbus Dog Bite Lawyers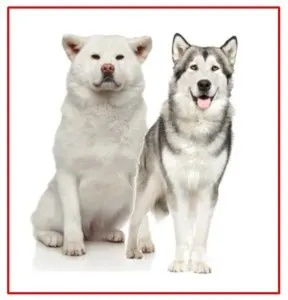 A dog attack comes unexpectedly. Your son or daughter may have been playing innocently in the backyard. You may have been taking a leisurely walk in your neighborhood.
When a dog attacks, it can leave you wondering what you can do or what you should do. That's the time to contact a Columbus dog bite lawyer.
We've been helping dog bite victims in all parts of the Columbus area for more than 40 years. We are here 24 hours a day, 7 days a week, to serve you. Contact us for a free consultation.
You will speak to an experienced Columbus, Ohio dog bite lawyer about your dog attack case when you contact us. Service representatives or paralegals will not screen you. You will not be charged a fee for the consultation. You will have no obligation to hire our firm. Your questions will receive responses from an attorney who knows the answers. You will be provided professional legal guidance on how to proceed with your case.
Understanding Columbus Dog Laws and Ohio Dog Bite Laws
Columbus, Ohio dog laws place specific requirements on dog owners.
Ohio laws make dog owners liable for injuries their dogs cause.
Ohio state laws and local Columbus laws determine what will happen to a dog once it bites a person.
If you would like to know more about Ohio dog bite laws and Columbus dog laws, contact us for a free consultation. We will discuss these laws with you.
To research Ohio dog bite laws, visit this link: Ohio Dog Bite Laws.
Dogs Strike Close to Home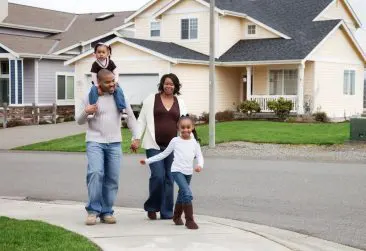 Your neighborhood in the Columbus area may be the last place you expected a dog attack to occur. However, most dog bites happen close to a victim's home. It's likely the dog that attacked is one you know or have seen before—the dog of a neighbor, the dog of a friend, or the dog of a family member.
Here are some examples from Columbus area residents who have contacted us:
"My daughter was bitten by her boyfriend's dog. The wounds required stitches on her cheek, chin, neck, and inside her mouth. I need to speak to someone and get professional advice."
"My 3-year-old son was bit today by a Jack Russell. He had to go to the hospital and needed stitches. Now he's scared of our dogs at home. He screams every time the dogs walk by him. Please help!"
When the dog that attacked is one you know, you may be reluctant to take action for fear of creating uneasy tension with a neighbor, a friend, or a family member. We are sensitive to this. Having us handle your dog bite case will help.
When a Dog Attacks Your Son or Daughter
Seeing your son or daughter severely hurt is a parent's worse fear. When a dog attacks a child, the case needs to be handled carefully. Children frequently receive injuries to their face, arms, and legs. These are the visible injuries. There may also be injuries that are not easy to identify. Emotional and psychological wounds from a dog bite can be devastating.
Understanding the long-term effects of a dog attack on a child's life is very important. Only then will you be able to determine a fair amount of compensation for all your child's injuries.
Columbus Dog Bite Lawyers Who Get Results In and Out of Court
We are a group of Columbus, Ohio dog bite lawyers with a long history of experience and powerful resources. These qualities enable us to deliver clients positive results both in and out of courtrooms. Over the last 40 years, we have handled over 30,000 personal injury cases. We've helped clients receive more than $150 million in verdicts and settlements.
Here are just a few examples of how we have helped clients with cases:
A young boy was attacked by a dog and sustained numerous injuries. We helped the boy, and his family receives a settlement of $230,000.
A woman was attacked by a Saint Bernard and suffered injuries to her leg. We helped her receive a $48,000 settlement.
Click on the following link to see more: Dog Bite Case Results
The dog owner's insurance company handles dog bite claims. The insurance company employs a team of professionals paid to make sure you receive the least amount possible. We are your weapon to prevent that from happening. We will deal directly with the insurance company. Always looking out for your best interests. Fighting to get you the results you need.