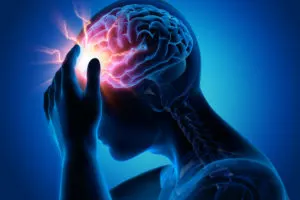 Have you or a loved one suffered a traumatic brain injury in Akron? Brain injuries contribute to about one-third of all trauma or injury-related deaths in America. People that survive a brain injury may suffer permanent disability, motor deficits, memory problems, personality changes, and other physical effects that can vary widely. A mild brain injury may cause difficulty concentrating and mild headaches, whereas a severe brain injury may leave a person in a vegetative state.
When severe, a traumatic brain injury can be one of the most catastrophic, life-changing injuries one can endure. The far-reaching effects of a brain injury may be physical, mental, emotional, and financial. People may be bankrupted by medical treatment and hospitalization costs, rehabilitation, and future care, or forced to quit their job and take care of a loved one with a brain injury.
If you or your loved one's accident was caused by the negligence of another person or third party, you may be entitled to significant financial compensation for all costs related to your accident and being unable to work, as well as your pain and suffering.
How the Akron Brain Injury Lawyers at Slater & Zurz Can Help
Slater & Zurz has recovered more than $500 million for personal injury victims, including many victims of catastrophic brain injuries in Summit County. We specialize in catastrophic injury litigation and work with leading medical and damages experts, from physicians and neurosurgeons to neuropsychologists.
With more than 30 years of experience, our attorneys understand the insurance company tactics to downplay injuries and deny claims. Our approach is geared at emphasizing the effects of an injury and holding negligent parties accountable to the maximum extent. When you hire our Ohio law firm to handle your brain injury claim, you can expect us to:
Listen to your story and review the facts of your case
Gather all available evidence, law enforcement reports, and witness statements
Identify all potentially liable parties
Consult with experts to understand the severity of your injuries and their impact on your life
Calculate all available damages, including medical care, lost earnings, loss of earning capacity, and pain and suffering
Demand and negotiate the highest amount of compensation you are entitled to recover
Take your case to trial if a fair settlement cannot be obtained.
Results matter. Because brain injuries have serious, long-lasting effects, victims are not able to return to work quickly (if at all), and likely will have astronomical medical bills. The money you recover from your Ohio brain injury claim will impact your future quality of life and future. Following an accident, injured individuals or their family members are well-advised to contact an experienced and knowledgeable personal injury lawyer as soon as possible.
Time Is Of The Essence After a Brain Injury in Ohio
Every state has a specific window of time to pursue a civil claim. In Ohio, the statute of limitations for most personal injury claims can be found in Ohio Revised Code § 2305.10 (A). This law states you have two years to file a claim. Civil actions for wrongful death shall be commenced within two years after the decedent's death under Ohio Revised Code § 2125.
It is always better to speak with an attorney sooner than later, not just for the state-imposed statute but for preserving evidence and securing witness statements. There is no reason to delay contacting a lawyer – delaying can only hurt your case. At Slater & Zurz, we handle all cases on a contingency fee basis. This means there are no upfront fees, no out-of-pocket expenses, and we are only paid if, and when we recover money for you.
Why You Need To See a Doctor Immediately
Treating brain injury symptoms at home or taking a "wait and see" approach to a head injury is dangerous and ill-advised for several reasons. It is possible that your symptoms could worsen rapidly overnight or when you lie down to rest, which could be life-threatening in the case of a severe subdural hematoma.
Even if you are unconcerned with your immediate physical health, delaying medical treatment after a brain injury has the potential to significantly reduce the value of your claim. Your medical treatment record will be presented to the insurance company as part of your personal injury claim. The insurance company can and will question why you did not seek treatment promptly, especially if you are claiming a severe injury.
When trauma to the head is suspected, a doctor may order specific diagnostic tests to determine the extent of your injuries, including:
X-rays
Blood tests
CT Scans
Electroencephalogram (EEG)
Magnetic Resonance Imaging (MRI)
Diagnostic imaging tests may indicate a brain injury. However, normal CT scans and MRI results do not necessarily mean you do not have brain trauma. Concussion symptoms may not appear immediately but may show up days or weeks later. Even if you have no symptoms, going to the doctor and having your injury evaluated will document the accident and trauma and allow you and your treating doctor to look for symptoms and monitor the effects of your injury.
Why You Need to Contact a Brain Injury Lawyer Immediately
When you report your accident to your insurance company, they will be quick to recognize a potential brain injury claim. Because insurance adjusters want to settle claims for as little as possible, they will likely be quick to offer an initial "best" settlement. You should not accept this without speaking with a brain injury lawyer, as you may be entitled to far more compensation. However, when you do not accept an initial offer, the insurance company may begin a long list of tactics to devalue your claim, even blaming you for your injuries or suggesting that you are not being truthful in your claims.
What is an Acquired Brain Injury?
According to the Brain Injury Association of America, an injury to the brain that isn't hereditary, degenerative, congenital, or caused by birth trauma is defined as an acquired brain injury. In other words, an acquired brain injury occurs after birth. Acquired brain injuries can be classified as traumatic and non-traumatic:
Traumatic brain injury: An injury caused by an external force, such as an accident.
Non-traumatic brain injury: Brain injuries caused by strokes, meningitis, encephalitis, seizures, tumors, etc.
Not everyone who suffers a brain injury is eligible to recover compensation in a personal injury claim. In order to recover compensation, a brain injury must result from the negligent, reckless, or intentional actions of another.
Types of Brain Injuries
The brain is vital to keeping your body alive – and is the center of all five senses: sight, hearing, smell, taste, and touch. People who experience trauma to the brain can suffer a wide range of symptoms. Changes in smell and taste, blurred vision, muscle weakness, and changes in any system of bodily function may be affected by trauma to the brain.
Brain injuries do not discriminate. People of all ages and backgrounds succumb to and survive traumatic brain injuries. The level of damage can vary based on the severity of an injury. Some of the types of brain injury we see in our Ohio personal injury law practice include:
Concussions: According to the Centers for Disease Control and Prevention (CDC), a concussion can result from a bump, blow, or jolt to the head. An injury to the body that causes the head and brain to be thrown forward and back suddenly and unexpectedly can also cause a concussion. Although concussions are often characterized as mild injuries, the effects of a concussion can be life-altering.
Contusions: A bruise to the brain resulting from direct impact can cause bleeding or swelling around the area of impact, which can create dangerously high levels of intracranial pressure. A contusion can result when the skull is fractured.
Diffuse Axonal Injuries (DAI) When a brain is rapidly shifted inside the skull, the long connective nerve fibers in the brain (axons) may be sheared or torn. It can be difficult to detect a diffuse axonal injury using MRIs or CT scans, as the changes to the brain are at a cellular level.
Penetration Injuries: Penetration of the brain from a bullet, knife, debris, or part of a vehicle can penetrate the skull and damage the brain.
Anoxia/Hypoxia injuries: Total loss of oxygen (anoxia) or partial loss of oxygen (hypoxia) to the brain can cause permanent brain damage. Neural cell death can cause diminished brain function or brain death. Anoxia and hypoxia brain injuries can result from drowning or near drowning, overdosing, suffocation, and infections. When a person suffers cardiac arrest, the impact of oxygen deprivation on the brain can cause a hypoxic-anoxic injury (HAI).
People who are injured in severe accidents often suffer additional injuries along with head trauma or skull fractures. A personal injury claim for a traumatic brain injury may also claim compensation for broken bone injuries, spinal cord injuries, amputation injuries, and other traumas.
Causes of Traumatic Brain Injuries
At Slater Zurz, our traumatic brain injury lawyers handle injury claims involving all types of accidents caused by negligence:
Accidents at work
Aviation accidents
Bicycle accidents
Birth injuries
Bus accidents
Car accidents
Child abuse
Construction accidents
Medical malpractice
Motorcycle accidents
Pedestrian accidents
Slip and fall accidents (premises liability)
Sports accidents
Swimming pool accidents
Train accidents
Truck accidents
The CDC estimates that 52% of TBI-related hospitalizations are due to falls, and 20% are due to vehicle accidents. Bicyclists and pedestrians are the least protected and most vulnerable to brain injuries, but any serious accident that involves trauma to the head can potentially cause a traumatic brain injury.
Get a Free Consultation with our Brain Injury Lawyer at Slater & Zurz
After a brain injury, you need to take immediate action to protect your legal rights. Call Slater & Zurz to speak with an Akron personal injury lawyer. We will review the facts and details of your accident and evaluate your legal options to pursue a claim. Call us at 888-534-4850 or #4LAW in Ohio to speak with an attorney.