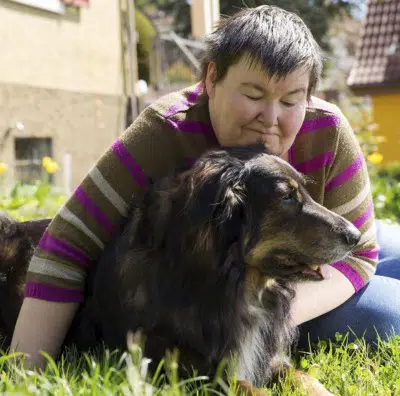 The abuse of disabled persons is something that takes place in managed care facilities and group homes throughout Ohio. However, much of the abuse and neglect goes unreported,  unchallenged, and uncorrected.
Many of these people are taken advantage of, cannot speak for themselves and are not coherent enough to explain what has happened to them.
The parents, spouses or children of the victims may be afraid to "make waves" and complain about conditions where their disabled loved one resides because they have no alternatives. They may have nowhere else to live and they don't want their caregivers to be mad at them.
These victims are part of a segment of society that we care deeply about. Our law firm doesn't want these victims to silently accept being abused and neglected. We don't want them and their families to be afraid of being punished or suffering repercussions if they speak up about what is happening.
We can only help if you reach out and contact us.
Abuse of Disabled Persons is Widespread
How widespread is the abuse and neglect of disabled persons? It is much more pervasive than most members of our society might imagine.
Here are some statistics obtained in a recent national survey:
• Seven of 10 Americans with developmental disabilities report they were sexually and/or physically assaulted, or neglected, or abused in some manner.
• More than 50% reported experiencing physical abuse and 41% said they had been sexually abused.
• Ninety percent of those revealing abuse said there had been multiple occurrences.
• Almost 60% said they had been abused on more than 20 occasions. Forty six percent said the abuse had happened too many times for them to count.
This data was supplied by a 2012 online survey conducted by the Disability and Abuse Project, based in Los Angeles. The organization studies and reports assaults and abuse of the disabled on a nationwide basis. The Project focuses on physical, sexual and emotional abuse of people with developmental or intellectual disabilities.
The Disability & Abuse survey had 7,289 respondents. More than 1,200 of them said they were disabled people who had been victimized by some type of abuse. Others who responded reported they were family members of the disabled, advocates, service providers and various types of professionals. The first national survey of its kind, it focused on response to incidents and attitudes about abuse or crime victimization.
The survey showed half of the abuse was not reported to authorities and when reports were filed fewer than 10% of alleged perpetrators were arrested. Only one-third of victims received therapy and fewer than 5% received benefits from victim compensation programs. This needs to change!
Reports of Abuse on Disabled
In Ohio, a reporting system for the developmentally disabled received more than 2,000 reports of sexual abuse for the five-year period from 2009 to 2014, but less than 25% were substantiated by the state. More than 8,600 reports of physical abuse were also received and slightly more were substantiated (27%) by the Ohio Department of Developmental Disabilities (ODODD), but still a very small percentage.
In 2012 in Ohio, there were 76 cases involving sexual abuse, 373 of physical abuse and 1,072 cases of neglect reported to the Ohio Department of Developmental Disabilities.
In May 2015, the U.S. Department of Justice reported 1.3 million crimes against persons with disabilities. These were reported throughout the country from 2009 to 2013. Disabled women and men are three times more likely to be raped or sexually assaulted than the general population, according to the Justice Department data. Younger people and those with the most severe disabilities face the highest risk.
Disability abuse has also been viewed as a hate crime which is a criminal act perpetrated against someone because of actual or perceived traits they possess. Many of these attacks on the disabled never make it into the criminal justice system, but a few cases have been prosecuted. They often go unreported but are apparently on the rise. In 2009 the Leadership Conference Education Fund reported there were 79 hate crimes committed against the disabled in 2007—an increase from 44 reported in 2003.
According to The Columbus Dispatch, national experts and advocates who work frequently with disabled persons say most statistics are vastly understated because most instances of abuse are never reported.
In addition, the Columbus Dispatch found that compliance reviews of regulations which are to be followed by service providers for adult care homes found 38 percent were cited for failure to follow state health and safety regulations in 2012, but only 28 of those facilities had their certifications revoked.
In Cuyahoga County, Cleveland News Channel 5 reviewed 165 inspection reports from 2009 to 2013 and found 874 serious compliance violations including lack of first aid and CPR training; failure to check abuser registries before hiring employees; and no criminal background checks. The Channel 5 investigative report found that these service providers who violated Ohio law were rarely put out of business. In fact, people have died in the care of service providers and those providers have remained in business.
One improvement that has been made on the Ohio Department of Developmental Disabilities website is the establishment of an abuser registry in the form of a searchable data base. The registry can be searched by name, offense, or whether cases involved criminal charges or arbitration. The registry was established by Ohio law to prohibit people from working with special populations of individuals if they have committed acts of abuse, neglect, misappropriation, failure to report and/or prohibited sexual relations and have thus been placed on the Abuser Registry.
Under ORC 5123.542 each entity providing specialized services under the County Board of Developmental Disabilities and each owner, operator or administrator of a residential facility or a program certified by the state to provide supported living services must annually provide written notice to each of its employed explaining the conduct for which an employee may be placed on the Abuser Registry.
Many of Those Abused Live in Group Homes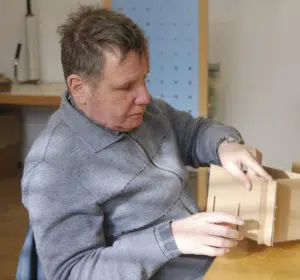 A group home is a private, nonprofit facility for children or young people who cannot live with their families for a variety of reasons. A group home may also be a residence for adults or seniors and may be privately run or run by local government. In Ohio, the Ohio Administrative Code (OAC 5122-33-01) defines an "Adult group home" as "a residence or facility that provides accommodations and supervision to six to sixteen unrelated adults at least three of whom require personal care services." Personal care services are daily activities with which one may need assistance, such as bathing, eating, etc.
According to the OAC, an "Adult family home" is a residence for three to five unrelated adults at least three of whom require personal care services." "Adult day care" is non-residential and "provides a variety of health, social and related support services in a protective setting during part of the day to aged, infirm, or disabled adults who reside elsewhere," often with family members.
In Ohio, the county arm of the Department of Developmental Disabilities (DODD) is responsible for responding to reports concerning the abuse and neglect of disabled and handicapped residents who live in group or family homes or attend adult day care. The county board of developmental disabilities receives complaints about resident care, a county investigative agent decides whether the allegations should be pursued and refers the matter to the Ohio DODD if the situation warrants further action. (See Ohio Administrative Code 5101.61 and 5101.62.)
Privately run group homes do not have government oversight unless they receive government funding or someone commits a criminal act involving a resident. A government-run facility must adhere to certain rules and regulations which can determine for whom they will provide services. The facilities must be licensed and regularly inspected.
Group homes serve a wide variety of people, but many cater to a particular group such as disabled adults. Some families believe that a group home setting provides a community feeling that is not available in other types of facilities or in an institution.
Unfortunately, disabled people are often abused, neglected and exploited. According to Ohio law, "abuse" includes "knowingly causing physical harm or recklessly causing serious physical harm" to a person through physical contact or the inappropriate use of physical or chemical restraint, medication or isolation. Ohio law defines "neglect" as recklessly failing to provide a person with the treatment, care, goods or services necessary to maintain health or safety, resulting in serious physical harm to the patient. "Exploitation" is generally of a financial nature and includes such things as theft, unauthorized use of property, misuse of credit cards and forgery.
Some of this abuse, neglect and exploitation takes place in adult day care facilities and group homes settings. Residents are abused physically, financially, sexually and psychologically. According to the advocacy group Disability Rights Ohio, the abuse is not limited to those who are visibly disabled or physically deformed, but is also seen in those who have learning difficulties or other disabilities.
Most Do Not Report Abuse or Neglect
Many of the disabled choose not to report incidences of abuse. Sadly, many disabled people feel they will not be believed if they report abuse or they think they will be ignored if they complain. Unfortunately, statistics show the disabled are often disbelieved and ignored when they report what has been done to them.
A large survey of more than 7,200 people done by the Disability and Abuse Project of Los Angeles found that rates of non-reporting are high even with the most serious forms of abuse. Forty percent of victims of physical abuse did not report the violence to authorities. More than 41% of those who were sexually abused did not report the abuse. The survey also showed 58% of those interviewed did not report an assault because they believed nothing would happen; 38% had been threatened or were otherwise afraid and 33% did not know how or where to report it.
When a disabled person complains about abuse to a parent, guardian, caregiver or agency, ideally that complaint should make its way to the county board of developmental disabilities. A county investigative agent would then decide whether the allegations should be pursued and referred to the Ohio Department of Developmental Disabilities. But problems often begin long before the county board has a chance to consider a report as some prosecutors and members of law enforcement are not equipped to deal with the claims of disabled victims, according to Disability Ohio, an advocacy group for the disabled based in Columbus.
Ohio has no statewide coordinated effort across all involved groups, Disability Ohio representatives point out. It is critical for the state to address the void between the stories of abuse and the statistics that indicate the wider failure to prevent and prosecute these crimes. Developmentally disabled people are at greater risk of sexual abuse because they are frequently dependent on others to accomplish their day-to-day activities or for their financial support. They are often isolated from the larger community and lack the education about how to identify abuse and report it.
Signs of Abuse or Neglect
Some family members do not know the signs of abuse in their loved one. Any signs of injury, changes in behavior, mood, communication, sleep or eating patterns are considered "red flags." It is important not to discuss the suspected abuse with anyone involved in the program or facility where you believe abuse is occurring and where your loved one may be residing. The guilty party may deny there is a problem, punish your loved one, or attempt to destroy evidence.
You should remove your loved one from the facility immediately upon spotting potential abuse and contact the owner of the facility or the police. Contact the Victims of Crime program and seek their support. If there are changes in behavior or mood of your loved one, take them to a mental health practitioner who can document what is going on. If injuries are physical, take your loved one to a physician who can diagnose and treat the condition and document findings.
It is also important that you create a journal noting the signs of abuse that you discovered or observed. Take pictures of any injuries, if possible and make a record of any conversation you have with your loved one regarding what may have happened, or if you are trying to ascertain if any wounds may have been self-inflicted.
In Ohio, all direct care workers and other employees of the developmental disabilities system are mandated to report any instance of suspected abuse to a law enforcement agency, or the state or local county board of developmental disabilities. But reporting requirements are not the same for all positions in all state agencies and instances of abuse are often not reported in a timely manner, according to Disability Rights Ohio. This policy of reporting abuse is known as an unofficial system of accepting abuse reports and is a "no wrong door" policy designed to ensure that complaints are investigated even if they initially come to the DODD through the wrong door.
It is also possible to report instances of abuse and neglect of the disabled to the Ohio Attorney General's Office by calling 614-466-0722, or call the Ohio Department of Developmental Disabilities Abuse/Neglect Hotline at 866-313-6733.
Why and How To Take Action
If you or a loved one is being abused or neglected, please contact us for a free consultation that will be private and confidential. We understand that many people are reluctant to take action when their disabled son, daughter, mother, father, spouse or other loved one has been abused or neglected. However, it is very important that you do take action. The only way to stop this behavior and prevent it from happening to someone else is by taking action. We have the vast experience and resources to help you.
A free consultation with us is just that – free. This will be a private discussion that will cost you nothing whatsoever and you will be under no obligation to hire our law firm. It's an opportunity to discuss the abuse or neglect, ask as many questions as you like and get the professional legal guidance and feedback you need so you can decide what to do.
Contact us at any time including weekends, evenings and holidays by calling 1-888-534-4850, chat with one of our 24-hour live chat operators or fill out the below form. We look forward to helping you!
(4.9 / 5 based on 41 ratings) See all reviews.
Dawna M.
"John Lynette is who I had for both of my not at fault vehicle accidents. He definitely got the job done! Was VERY thorough, fair and honest through the process of each individual vehicle accident! If I had questions throughout the process, he would answer them with no problem and with ease! In my opinion he's the best!! =)"

Joann K.
"Mr. Slater and Rick Zurz are lawyers who are caring, courteous and professional. Twenty - six years ago they represented my son in a head injury case. I was pleased with the results, that provided for his future. When this catastrophic auto accident occurred I recalled their excellent management of the previous case and contracted them again. I recommend them if you are looking for good honest lawyers."
Whitney T.
"I couldn't have picked a better law firm than Slater and Zurz. They were friendly and helpful from the first call. They ask what you need and find the perfect attorney for you. Silas Pisani managed our case start to finish. He is knowledgeable, dedicated and goes the extra mile to make sure he handles everything for you. We would have never made it without his advice and expertise. We were lucky to have such a great attorney. Would highly recommend!!"


Submit a Law Firm Client Review