Truck Accident Lawyers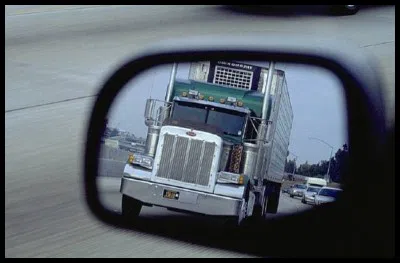 In a large trucking accident, if you are injured, you need to think about who will pay for the harm done to you. Insurance can be a good thing but unfortunately, you cannot rely on the insurance companies to put your best interests first.
At Slater & Zurz, we want to help victims of large trucking accidents. The law firm has spent more than four decades representing clients involved in trucking accidents.In a large trucking accident, if you are injured, you need to think about who will pay for the harm done to you. Insurance can be a good thing but unfortunately, you cannot rely on the insurance companies to put your best interests first.
Trucking Accident Lawyers Fighting for you Not the Insurance Company
Nationally, there are thousands of people injured in accidents each year where one of the vehicles involved was a large truck. For the victim, there could be some very serious injuries or even worse. You could have a family member die in a large trucking accident in which the truck driver or another motorist was at fault. In this case, you may have a wrongful death lawsuit and could speak with a Slater & Zurz wrongful death attorney.
Many people may think that because it's a large truck, the person driving the truck is at fault in the accident. This is not the case according to the National Highway Traffic Safety Administration (NHTSA). Truck drivers are at fault less than one-third of the time. Experts in the state of Ohio reported more than 900 vehicular fatalities occurred in Ohio in 2017. There were 121 large trucks involved in those accidents. Even if a large truck driver was responsible for all of the 121 crashes (and they were not), this would only amount to 13% of the accidents
What does this mean for the injured victim concerning compensation? A Truck Accident Lawyer will help you to answer this question. The initial consultation with the truck accident lawyer is FREE and you will not be ushered out of their offices in a hurry. If you take more than an hour, that's fine.
Trucking companies could be "on the case" before you even file a case
As you may know, federal and state agencies such as the Ohio Department of Transportation (ODOT) and the Federal Motor Carrier Safety Administration (FMCSA) heavily regulate the trucking industry. These agencies send a representative, or even a team of experts, to all major truck accidents and some of the smaller ones.
This could put you, as the victim of a trucking accident, at a disadvantage. In other words, the trucking companies are on the case almost before you have thought about filing a lawsuit concerning the outcome of the accident. This is another reason why Slater & Zurz LLP law firm is able to help.
Most importantly you should not say anything to the insurance company involved with an injury claim or give them any recorded statements about the accident. It is important that you or your attorney first see the accident report and speak about the accident. Otherwise, what you say can be used against you at a later time. For example, don't say, 'it was my fault' even if you think the accident may have been your fault.
What Slater & Zurz can do for you
Slater & Zurz can offer you expertise in the complex aspects of large trucking cases. For example, when you are dealing with state and federal law in the same case, it is not always an easy matter even for one trained in the law.
The trucking accident lawyers at Slater & Zurz can offer you their services on a contingency basis which means you pay only if they win your case. Ask your large trucking attorney more about this at your free consultation.
If you are still hesitant about consulting a trucking accident lawyer, look at the section of this website entitled Verdicts and Settlements achieved by the attorneys at Slater & Zurz. If you go to court, you will have a verdict. If Slater & Zurz negotiates a settlement for you with an insurance company or another party, you may not have to go to court. Slater & Zurz lawyers are dedicated to you and have won their cases more often than not.
There is a two-year statute of limitations on filing a lawsuit in a case of this type in Ohio. Two years sounds like a long time, but it is not. Your truck accident lawyer will need time to prepare and so will you. It is important to focus on your physical injuries, but talking to a Slater & Zurz attorney about the large truck crash you or a family member were involved in should not be delayed.
Where can I find Slater & Zurz?
Slater & Zurz LLP has five offices—one in downtown Akron, and four others in Columbus, Cleveland, Canton, and Cincinnati, Ohio. Arrangements can be made to meet with a Slater & Zurz truck accident attorney in other locations throughout Ohio if that is more accommodating.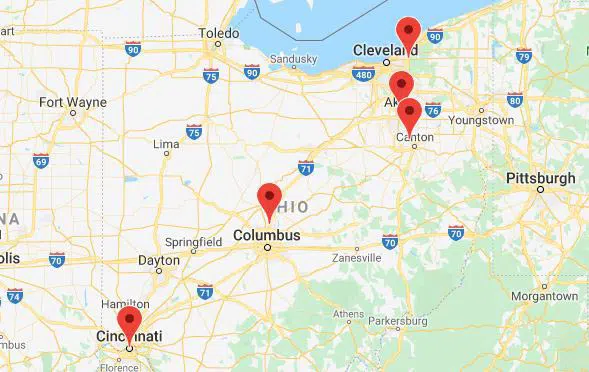 You can set up a meeting with an attorney by calling the law firm at 1-888-534-4850, "chat" with a legal representative. You can also contact the firm by filling out a short form on the website that you can electronically send to the law firm. Slater & Zurz offers a 24/7/365 response to your contact.
Frequently Asked Questions
+
If you have been involved in an accident with a truck of any kind, you should contact an experienced injury attorney as soon as possible after seeking medical care. Insurance carriers for trucking companies begin taking steps to defend their insureds almost immediately after an accident. They may begin counseling the at-fault driver on who they may speak with, what they are permitted to say, and what information they may disclose within hours, or even minutes, of the accident. If the accident is severe enough, they may even send an adjuster to the scene itself as soon as it happens to start the investigation. There is no reason why your rights should not also be protected immediately, and contacting an attorney as soon as possible will make sure that happens.
+
A truck accident lawyer can help in many ways.In the initial stages of representation, an experienced attorney will identify all of the potentially liable parties and their insurance carriers, such as the owner/operator of the specific vehicle, any companies that hired the vehicle for hauling, and/or the owner of the trailer (if applicable). They will ensure that as much information as possible is not lost or destroyed by the involved entities. They will request that all relevant evidence be preserved, such as on-board video, electronic driving logs, vehicle computer systems, and internal investigation materials. An experienced trucking accident lawyer will make sure that you are protected from any harassing or intrusive investigation being conducted by the insurance carriers. Through the course of representation, an experienced trucking accident attorney will help to ensure that you are getting all of the appropriate medical care that you need to get better. They will also engage the services of competent experts to help prove your case. From medical professionals to accident reconstructionists, your attorney will gather the best team to ensure you get a fair recovery. An experienced trucking accident attorney will use all of his or her tools in an effort to get you the best and fairest recovery that they can.