(4.9 / 5 based on 41 ratings) See all reviews.
[usr 4.9 addtext="based on 41 ratings"] See all reviews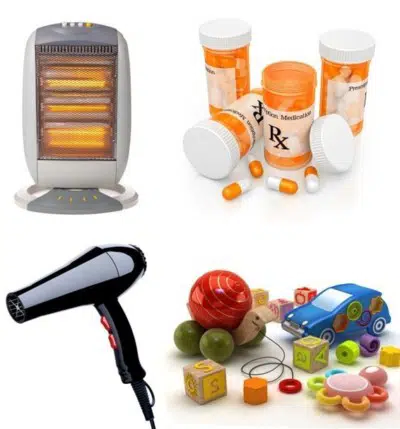 We should expect that products introduced into the market for consumption are safe or have appropriate warning labels, but no warning label came with the pet rat that a San Diego grandmother purchased for her 10-year-old grandson from a major national pet store chain. The boy bought the animal as a mate for a female rat he already owned. He became sick and died about two weeks after he took the rodent home. It was later discovered he had contacted rat-bite fever which kills at least 25% of those who develop it.
The boy's parents recently sued the retailer in strict liability and negligence for wrongful death alleging that Petco was negligent in not properly testing the animal and in not providing sufficient warning of the risks associated with pet rats. The complaint said the retailer should have been aware the rat was a carrier of the disease. The Centers for Disease Control (CDC) said about 200 instances of rat-bite fever have been reported in the U.S. in the past 10 years.
Another product liability case involved a 47-year-old Cleveland, Ohio man who was in a one-vehicle accident with his truck. His injuries were minor, but the 50-gallon fuel tank mounted outside the frame just below the passenger door of the Chevrolet caused a post-collision fire that badly burned the driver. He was hospitalized in a Cleveland burn unit for more than 90 days and had 14 surgeries including leg amputations. He died of complications from the accident and resulting fire.
His attorneys sued General Motors Corporation for automotive products liability alleging defects in the design of the truck's fuel system. The case was settled in federal court for a confidential amount.
What is Product Liability?
Product liability is an area of law that deals with responsibility for products that cause injury or other damage to users. Under the Ohio Product Liability Act, the representative of a deceased party can seek compensatory damages from a manufacturer, retailer, or other supplier of a product which causes a death.
The Act, which applies to deaths occurring on or after April 7, 2005, allows a claimant to seek damages for economic loss resulting from the wrongful death of another provided such damages arose from one or more of the following defects:
Defect in manufacture or construction of the product—For example, something that is not intended to be part of the product
Defect in design or formulation—A defect in the intentional design of the product
Failure to warn or to provide adequate instructions
Defect in a representation or warranty of the product—A defect in patient instructions/marketing information about the product.
Products Liability Wrongful Death Cases
Products that have a high incidence of defects and often cause wrongful death include: motor vehicles, safety belts or child's car seats, children's toys, power tools, ladders, appliances, electric heaters or motors, and dangerous pharmaceutical drugs.
Sometimes manufacturers are aware of product defects and the risks they pose, but they choose not to correct defects because of potential reduction to their profit margins. This especially happens with recalled products that are put back on the market with new warning tags and insufficient attempts to make certain the consumer has actually been warned about the recall.
A video baby monitor which presented a choking hazard to infants was one recent example of such a product. The death of a six-month-old boy who became entangled in the cord and the death of six other babies in connection with the same monitor resulted in the company issuing a recall of the product which was then re-marketed with warning tags. When the potential benefits of defective products are outweighed by the risk of injury or death, wrongful death product liability claims can hold manufacturers accountable for putting products before product safety.
Ohio has strict limits on when a wrongful death case may be filed or pursued. In Ohio, it is usually two years from the date of death. This is known as the Statute of Limitations. A case must either be settled or filed in court within this time or the claim will no longer be valid.
Gaining an understanding of what product liability is can help consumers realize the rights and protections legally guaranteed to them. The victim or his/her survivors will need an experienced product liability attorney who may investigate liability in the chain of supply or depose experts whose testimony may be beneficial to a case if there is a trial.
Even if you just suspect that defective products are involved with the death of your loved one, please call the law firm of Slater & Zurz LLP at 1-888-534-4850 to contact a product liability attorney who will provide a private initial consultation about your potential case, free of charge.
Dawna M.
"John Lynette is who I had for both of my not at fault vehicle accidents. He definitely got the job done! Was VERY thorough, fair and honest through the process of each individual vehicle accident! If I had questions throughout the process, he would answer them with no problem and with ease! In my opinion he's the best!! =)"

Joann K.
"Mr. Slater and Rick Zurz are lawyers who are caring, courteous and professional. Twenty - six years ago they represented my son in a head injury case. I was pleased with the results, that provided for his future. When this catastrophic auto accident occurred I recalled their excellent management of the previous case and contracted them again. I recommend them if you are looking for good honest lawyers."
Whitney T.
"I couldn't have picked a better law firm than Slater and Zurz. They were friendly and helpful from the first call. They ask what you need and find the perfect attorney for you. Silas Pisani managed our case start to finish. He is knowledgeable, dedicated and goes the extra mile to make sure he handles everything for you. We would have never made it without his advice and expertise. We were lucky to have such a great attorney. Would highly recommend!!"


Submit a Law Firm Client Review