Personal Injury Lawyers
Strong Legal Representation for Your Personal Injury Claim.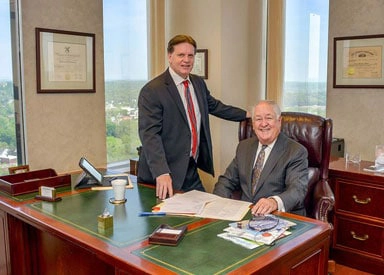 We have a track record of helping people who have suffered personal injuries due to the negligence or misconduct of others. For more than 40 years our attorneys have fought for the injured, whether caused by a car accident, motorcycle accident or truck accident, medical malpractice, or a pedestrian injured by a distracted driver. These injured people are people like you. We listen to the stories of the injured and we give them our very best advice.
If you choose us to help you with your case, we want you to know that we place extremely high importance on communicating with you. We will always let you know what is happening with your injury case. We want you to concentrate on getting the proper medical care to assist you in recovering from your injury. We will handle all the legal details. We will fight for you so you don't have to.
We Handle Most Types of Personal Injury Cases
What are the benefits of hiring our Personal Injury Law firm?
Slater & Zurz personal injury attorneys have represented clients in over 30,000 personal injury cases throughout Ohio. They have a track record of helping the injured using our knowledge of the law and our many years of experience in and out of the courtroom.
The insurance companies responsible for paying

compensation

have trained experts called "adjusters"—their job is to minimize what they will pay you for your

damages

. Slater & Zurz injury attorneys know how to negotiate with these experts and this means more money for you. We have recovered more than $200 million in verdicts and settlements.
Our firm is recognized as a leader in its field by its peers and legal organizations. That is a testament to our ability, but an even stronger recommendation comes from our clients.
We are focused on listening to you, keeping you informed about your case, and making insurance companies listen. We will fight for you and deliver the best results possible.
When Should You Contact a Personal Injury Lawyer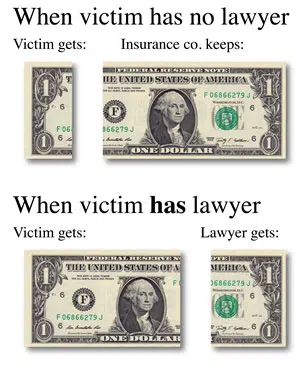 It is very important to get necessary medical treatment as soon as possible after an accident to make sure that your injuries can later be validated. You should document any initial treatment received whether at the Emergency Room, an urgent care facility, or at your doctor's office. If you have doubt about whether the injury is too minor, have it checked out by medical professionals.
Secondly, it is so very important to speak with a lawyer as close to the time of injury as possible. Personal injury claims must be filed within a certain amount of time in Ohio or the claim will be barred under the applicable statute of limitations.
If you delay consulting with a lawyer about your case—remember there is no cost and no obligation to meet with an attorney from Slater & Zurz LLP– that time period may run out and you (the plaintiff) may be prevented from filing a claim concerning your injury.
We know how to get you the results you need in your personal injury case. We've helped clients receive in excess of $500,000,000 in verdicts and settlements.
Frequently Asked Questions
+
An attorney who has handled a large number of personal injury cases is always a good person to select. That attorney or firm has had the experience to understand all the nuisances of this very specialized area of law. Visit the website and see what clients have said about them. The most important thing is to meet with the attorney and form your own opinion.
+
Nothing. We will represent you on a contingency basis. This means when you get paid, you get paid. If you do not win your case, it's free. All costs and attorney time are on us.
+
In the context of a
personal injury case
, compensatory damages denotes the amount of money to which an injured party is entitled to the actual pecuniary and non-pecuniary damages and losses sustained because of the negligence of another.
Where can I find Slater & Zurz?
Slater & Zurz has conveniently located offices in Akron, Columbus, Cleveland, Canton, and Cincinnati, Ohio. Arrangements can be made to have a Slater & Zurz personal injury attorney come to you if that is more accommodating.