Personal injury cases arise when one individual suffers harm or injury from an accident or other wrongdoing, and someone else is at fault. Under Ohio law, injured victims have the right to seek compensation for their injuries and other losses by commencing a claim with the at-fault party's insurance company or by filing a formal lawsuit.
Compensation includes medical expenses, property damage, lost wages, and pain and suffering. Each state sets an amount of time a victim has from the date of the injury or incident to take legal action. In Ohio, this time frame, known as the "statute of limitations," is two years, which means a party must file within those two years or they will lose their right to compensation.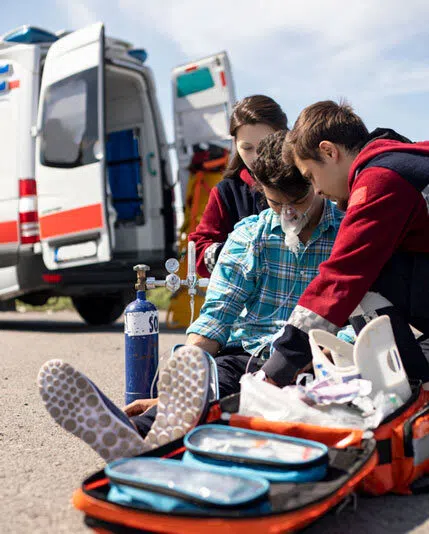 Ohio Personal Injury Cases We Handle
As one of Ohio's top personal injury law firms, we have a proven record of successfully helping injured victims recover compensation from the responsible parties. We handle a variety of cases, all with unparalleled expertise and dedication, including:
Securing Damages in an Ohio Personal Injury Lawsuit
There are generally two types of damages a plaintiff can recover in a personal injury case; economic and non-economic.
Economic damages are easily calculated and aim to compensate an injured victim for the monetary losses associated with their accident. In other words, they are reimbursements for out-of-pocket expenses that were either paid, are due, or will be due in the future. Types of economic damages include: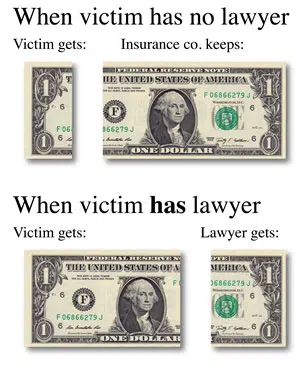 Past and future medical expenses
Rehabilitation costs
Property repair or replacement
Assistive care
Home or vehicle modifications
Lost earnings
Lost or diminished earning capacity
Non-economic damages are subjective but are assessed a monetary value by a judge or jury. These include:
Pain and suffering
Emotional trauma
Mental anguish
Disability
Disfigurement
Loss of enjoyment
Loss of consortium
In rare cases, injured victims receive what is known as punitive damages. Punitive damages don't aim to reimburse a victim for their losses.
Instead, they are awarded by the judge or jury solely to punish the at-fault party and deter others from acting in a similar way. Again, these are not common and are only ordered in cases where a defendant's actions were exceptionally malicious or grossly negligent.
How to Prove Negligence
In an Ohio personal injury case, an injured victim or plaintiff will need to prove the other party (defendant) acted negligently and, therefore, caused the accident and the victim's subsequent injuries.
When proving negligence, your personal injury attorney will need to prove four elements:
Duty of care – The defendant owed the plaintiff a duty to act with reasonable care. For example, a motorist had a responsibility to drive their vehicle safely to avoid harm to other drivers.
Breach of duty – By doing or not doing something, the defendant breached their duty to the plaintiff. In other words, by driving recklessly and speeding through a red light, they put the plaintiff in harm's way.
Causation – The defendant's actions or inaction directly caused the plaintiff's injuries. For instance, because the defendant was speeding and ran a red light, they hit the plaintiff's car and caused their injuries.
Harm/Damages – The plaintiff suffered losses as a result of the accident and injuries. For example, the plaintiff sustained damages, including medical expenses, lost wages, property damage, and pain and suffering.
A highly skilled attorney will thoroughly research your accident and present a compelling argument establishing all four elements of negligence.
How Our Ohio Personal Injury Attorneys Can Help
Dealing with a serious injury can be a struggle. Not only are you trying to heal from your wounds, but you are also left to deal with the financial effects of the accident.
This is where our attorneys can step in and help. We can take over the process of seeking compensation from the at-fault party, allowing you to focus solely on getting better. We will provide our expert assistance by:
Handling all communication with the insurance company and any third parties
Making ourselves readily available to you to answer your questions and address your concerns
Quickly updating you with any developments in your case
Discussing all of your legal options and offering our expert advice during every phase of the process
Thoroughly investigating what happened and identifying all at-fault parties
Working with our team of medical, psychological, and financial experts to accurately assess all past and future damages
Skillfully negotiating with the insurance company to secure full compensation
Fighting aggressively in an Ohio court if an acceptable settlement cannot be reached through negotiations
Continuing to be there for you and your loved ones after your case is resolved
Frequently Asked Questions
+
Most Ohio personal injury cases settle before trial, which is something we work toward as long as you are fully compensated. Insurance companies often try to offer as little as possible or deny the claim entirely. Our job is to show the true amount of your damages and fight to get that full amount. Should the insurance company refuse, we will not hesitate to take the matter to court.
+
We cannot estimate your final compensation without knowing more details. The damages you receive will depend on the circumstances surrounding your accident, the nature and extent of your injuries, lost wages, any property damage that occurred, and the amount of pain and suffering you endured. We will work hard to assess all past and future damages to ensure you receive total compensation.
+
When seeking damages after an injury, it is always best to consult with a lawyer. Even if the accident seems pretty straightforward, insurance companies often fight to pay you as little as possible, saving them money. Having an attorney will ensure you will not have to settle for less than what you deserve and that you are fully compensated for all of your losses.
Speak to a Top Ohio Personal Injury Lawyer
At Slater & Zurz, you can count on us to provide skilled, professional, and compassionate representation. Every case is different, and no two clients' needs and goals are the same. That is why we take a thoughtful, personalized approach to every Ohio personal injury case we handle.
Visit one of the Ohio location pages below for a Slater & Zurz injury law firm near you.
We take every case we handle very seriously. Our attorneys take the time to get to know you and fully understand what you are going through. We think carefully about how the accident has changed you and your family's lives and what you need to help you best get through this situation. You deserve that dedication and nothing less.
You can put your faith in our respected Ohio personal injury lawyers to fight tirelessly to get you the highest compensation possible and hold the at-fault party accountable for their actions. Call (888) 534-4850 or contact us online to arrange your FREE, no-obligation consultation.