(4.9 / 5 based on 41 ratings) See all reviews
There is nothing that can prepare you for a car accident. When it happens the accident will impact your life and alter your future. There are questions that we can answer and uncertainties that we can address. It can be difficult to know where to start and how to deal with all the moving parts.
We are the place to start. We will answer your questions. We will provide you with the guidance you need. Most of all, we will help you prepare for your future.
The Right Place to Start After a Car Accident
For more than 40 years Slater & Zurz, accident attorneys have handled tens of thousands of car accident cases throughout Ohio. We've helped clients get verdicts and settlements from big insurance companies they needed for their injuries and their futures. We delivered results for them. We will do the same for you.
Contact us and speak with an experienced car accident attorney about your case. We are available 24 hours a day, 7 days a week. Call 1-888-534-4850, or fill out the Free Case Review form.
All initial consultations are free. There is no cost to you whatsoever. There is no obligation to hire our firm. If you do decide to hire us, there will be no upfront fees or monthly retainers. We represent clients injured in car accidents on a contingency fee basis. That means you have no out-of-pocket costs. It also means we only get paid if we get you results. If we don't deliver you results, you owe us nothing.
Insurance Companies Don't Want You to Hire Us
Insurance companies want to pay you as little as possible. They will make it sound like they want to take care of you. They will be concerned about your health. They will offer you a quick settlement. Be aware these are deliberate tactics by insurance companies to get you to accept an amount which is in their best interests, not yours. If you take their bait it could easily leave you with an amount that's way below what you could have received.
When you come to us for help we can determine the fair value of your claim. Our 40 years of experience gives us that advantage. When you hire us, we will represent you with the insurance company. We will tell the insurance company what's fair and why. We will thoroughly prepare your case to support your claim based on the full extent of your injuries. We will work hard to deliver you the settlement or verdict you need. It will be one that serves your best interests.
If an insurance company has made you an offer to settle your claim or you are preparing to file an accident claim, please contact us for a free consultation.
Three Parts of an Auto Accident Claim
There are 3 basic parts to an accident claim. It's important to understand each part and how it impacts the value of your accident claim.  With our 40 years of experience, we know how to determine what each part of your accident claim is worth. More importantly, we know how to get our client's fair amounts for each part.
Part 1 –  Property Damage
This is the amount of your claim associated with damage to your property. For example, the damage to your car from the accident. The amount you are entitled to receive for property damage is straightforward and consistent.
For example, if your car is damaged beyond repair the insurance company will determine the value of the car based upon researching values for similar cars in the local market and making adjustments up or down. That is the amount of money the insurance company will pay you. If calculated correctly, that value is a fair amount. There is not too much for you or the insurance to a dispute over this part of an accident claim.
Part 2 –  Economic Losses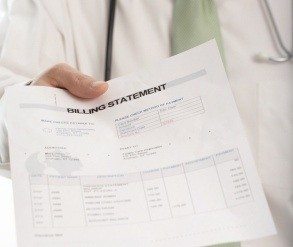 Economic losses are the actual costs and future estimates associated with your injuries from the car accident. These costs and estimates are supported by bills, statements and other similar documents.
Examples of economic losses include things like:
Doctor Bills
Hospital Bills
Emergency Services Bills (Ambulance, Life Flight, etc.)
Costs for Medical Equipment, Costs for Prescription Medications
Cost for Physical Therapy
Wages and Income Lost
Economic losses are the part of an accident claim where it can get a little complicated. You need to assemble all the documentation for the costs and losses you have incurred from your injuries. You also need to come up with estimates for any future costs and losses. Depending on what type of injuries you have, these future estimates can add up to be a very large number.
Part 3 Non-Economic Losses
Unlike economic losses, non-economic losses are not calculated based on your billing statements from a hospital.
Non-economic losses involve your emotional trauma and alterations to your lifestyle as a result of your car accident. Non-economic losses are complex and proving these types of losses can be complicated.
This is the part of an accident claim where we are most effective for our clients because of our experience and resources.
Examples of non-economic losses include things as the following:
The pain suffered as a result of the accident
Anxiety caused by the accident
Reluctance to socialize with people
Loss of a body part or the use of a body part
Inability to perform tasks that could be performed before the accident
Changes in lifestyle because of the accident
Disfigurement from the accident
Just like with economic losses, it takes time to understand the extent of your non-economic losses. It's impossible to evaluate the full impact of your physical, mental and emotional condition immediately following a car accident.
An example is the scarring from an injury. It's hard to accurately predict the severity of scarring until the wound has healed. It's also difficult to know initially what the scarring will do to your emotional state of mind, self-esteem and confidence.
Real-Life Car Accident Stories
Car Accident Attorneys
At Slater & Zurz, we offer victims of car accidents and their families a wealth of experience with car accident claims. A free consultation and case evaluation with one of our highly experienced accident attorneys will provide you with answers to your questions and guidance on how to proceed.
It's a great opportunity to have a private, confidential and casual conversation with one of our attorneys without having to worry about any cost or obligation to hire our law firm. You have nothing to lose and everything to gain. Please contact us today by calling 1-888-534-4850 or send us a message here from our website by filling out the FREE CASE REVIEW form located on the right.
Where can I find Slater & Zurz?
Slater & Zurz has conveniently-located offices in Akron, Columbus, Cleveland, Canton, Cincinnati, Ohio. Arrangements can be made to have a Slater & Zurz car accident lawyer to come to you if that is more accommodating.


You can set up a meeting with an attorney by calling the law firm at 1-888-534-4850, and "chat" with a legal representative. You can also contact the firm by filling out our secure web form on the website that you can electronically send to the law firm. Slater & Zurz offers a 24/7/365 response to your contact.
Visit our Car Accident Frequently Asked Questions Page for more information
Frequently Asked Questions
Q1. How to find a good car accident lawyer?
A. Find a lawyer that has been practicing Personal injury law for at least 10 years.
Select a Personal Injury Lawyer who has sufficient resources to take your case seriously with a proven history of high verdicts and settlements
Look at their reviews online make sure they have a sufficient amount of reviews and a high rating. You can also contact the Ohio Bar Association to see if they have any complaints against them.
Q2. When should I get a lawyer after a car accident?
A. As soon as possible after receiving medical care. Protect you from insurance carriers looking to eliminate risk and devalue the claim, possibly cutting off medical care too soon without recourse if they settle the case with you right away.