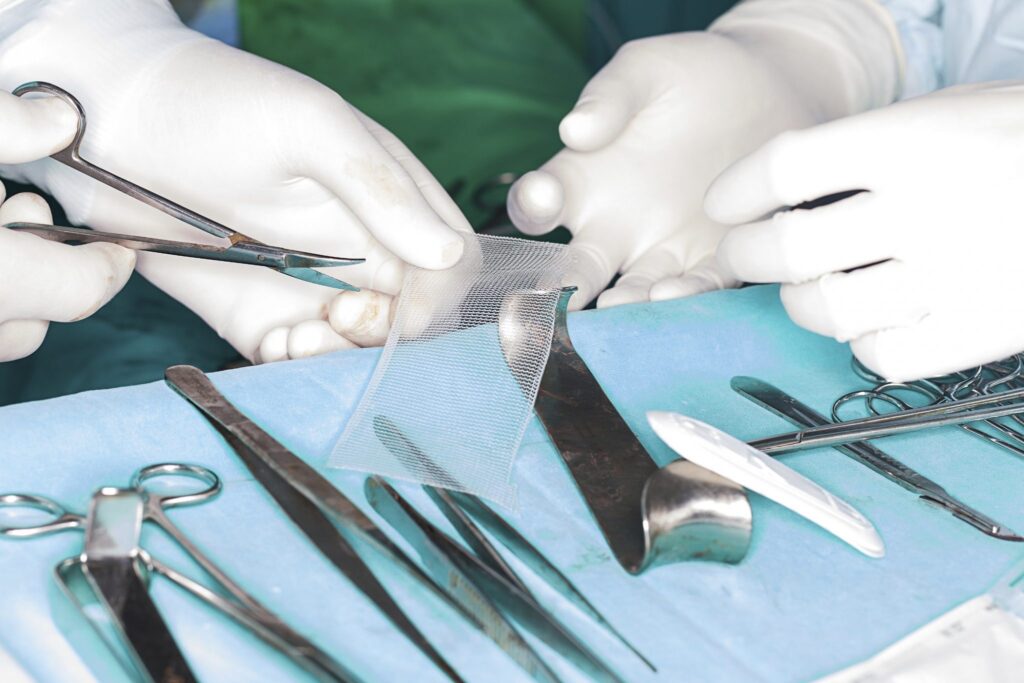 Transvaginal or vaginal mesh is a surgical mesh implanted to correct certain medical issues in women. Transvaginal mesh is usually made of plastic called polypropylene.
While these medical devices were created to help women, not all of them have proved to be safe and reliable based on reports and warnings from the U.S. Federal Drug Administration (FDA).
Conditions Where Transvaginal Mesh is Used
A couple of common health conditions for women where the transvaginal mesh is used are is Pelvic Organ Prolapse (POP) and Stress Urinary Incontinence (SUI).
Pelvic Organ Prolapse or POP is a disorder similar to a hernia where pelvic organs move within the pelvis. It's common in women who have had at least one child, have had a hysterectomy or have either gone through or are going through menopause.
Women with POP have a variety of symptoms including vaginal pain, pressure, urine and fecal incontinence and sexual pain/dysfunction. Surgical mesh for repairing Pelvic Organ Prolapse (POP) in women has been widely used by surgeons since the 1970's. Doctors can surgically place the mesh transvaginally or abdominally, but inserting the mesh through the vagina is quicker, easier and less invasive.
Transvaginal mesh reinforces weakened muscles within the pelvis. The mesh acts as a sling to hold specific organs such as the bladder, uterus and rectum in place and prevent these organs from descending in to the vagina region.
Vaginal mesh is also used for surgical correction of Stress Urinary Incontinence or SUI, a health condition which often times is directly linked to Pelvic Organ Prolapse.
Complications with Transvaginal Mesh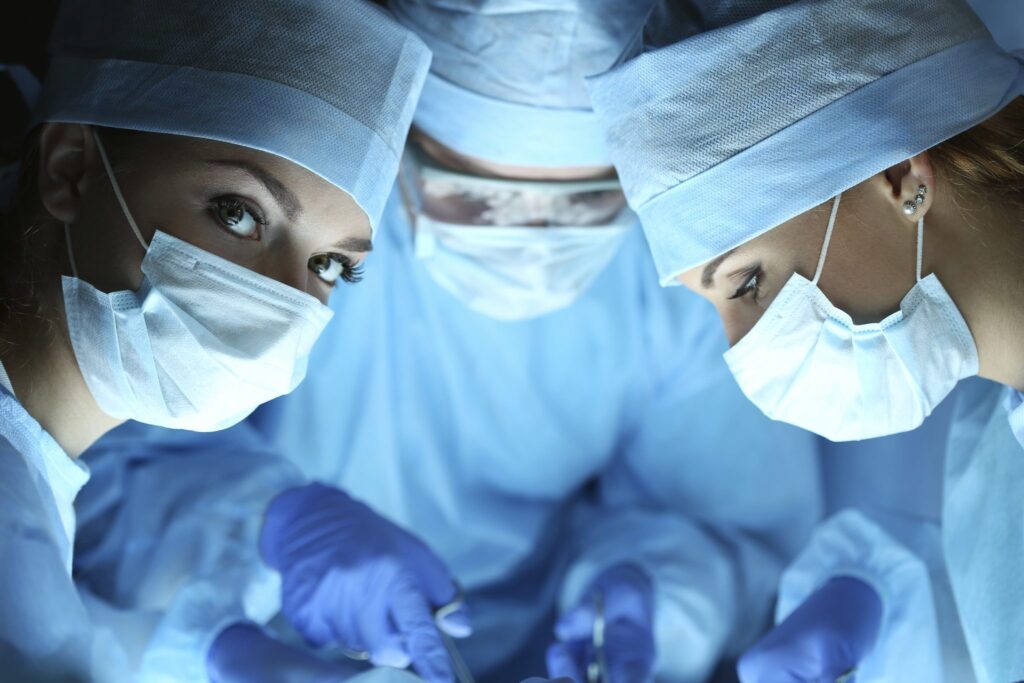 Since 2005, the FDA has received over 1,000 reports from nine surgical mesh manufacturers of serious, life-threatening complications associated with surgical mesh devices. Common symptoms reported by women who had surgery where transvaginal mesh was used include:
Vaginal mesh erosion
Pain
Infection
Urinary problems
Organ perforation
Bleeding
Death
The FDA recently issued an updated safety communication warning health care providers and women that surgical placement of mesh through the vagina to repair pelvic organ prolapse may expose them to greater risk than other surgical options.
Treating Vaginal Mesh Problems
Surgical removal of the vaginal mesh is often required. Many women need to have 2 or 3 surgeries to alleviate problems caused by the mesh. Even after surgical removal, there are often painful symptoms that many women must endure.
Act Now, Manufacturers Are Resolving Claims
A number of surgical mesh manufacturers are resolving claims with women who have experienced problems with the vaginal mesh that was implanted within them. If you have had transvaginal mesh surgery and are experiencing symptoms like the ones outlined above, you may also have a claim.
Please contact us now for a free consultation to discuss your Transvaginal Mesh Lawsuit. A free consultation is just that – free. There is no cost whatsoever and you will be under no obligation to hire us. This is an opportunity to explore whether or not you have a legal claim, get your questions answered and learn what options you have.
Learn About Other Types of Mesh Lawsuits 
There are additional lawsuit actions being taken by people for complications experienced with other types of mesh products. Please click here to learn about Physiomesh Hernia Patch Lawsuits.
To request your free consultation, contact us at any time including evenings and weekends by calling 1-888-534-4850, chat with one of our 24-hour live chat representatives or fill out the form below:
Summary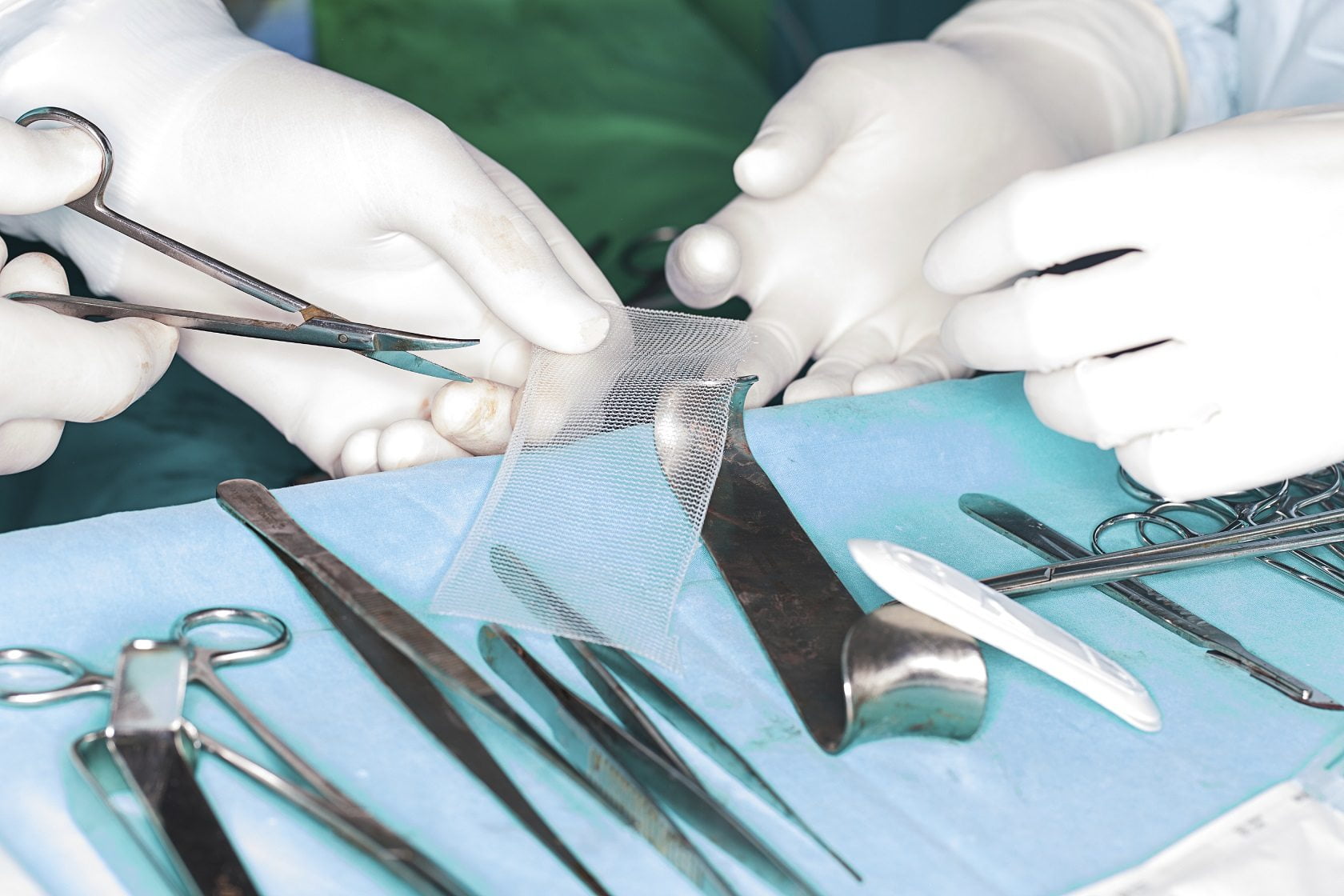 Article Name
Transvaginal Mesh Lawsuit
Description
Transvaginal mesh is surgically implanted in women who have Pelvic Organ Prolapse (POP) and Stress Urinary Incontinence (SUI).
Author
Publisher Name
Publisher Logo