In a Construction Accident, an Injured Worker May Need a Lawyer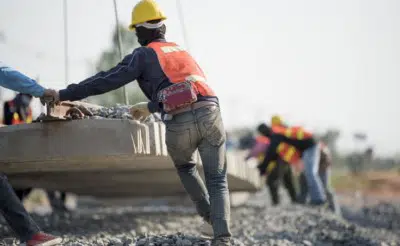 Many of those working in the construction industry face a high risk of injury or death on a daily basis. In 2020, the federal Occupational, Health, and Safety Administration (OSHA) reported 5,250 work-related fatalities in the United States. Excluding highway collisions, construction-related fatalities were the leading cause of death at work. The OSHA data also indicates falls are the area of highest risk.
In 2020 there were "roughly 150,000" construction worker injuries, according to the Bureau of Labor Statistics. As one might imagine, many of these injuries are life-changing. The construction employee may no longer be capable of doing the work he or she once performed, and consequently, the injury can have a devastating effect on family finances and many other areas of daily life.
Who Can Help?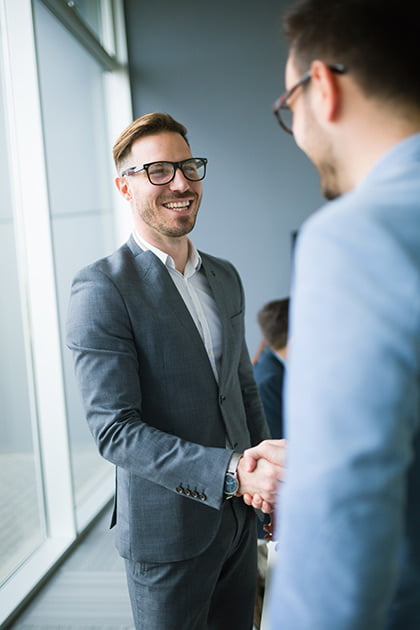 At Slater & Zurz law firm, our construction accident lawyers believe that an injured worker, whether in the construction arena or elsewhere, has legal options. Depending on the circumstances of the accident, the worker may be eligible to file a personal injury lawsuit.
Our construction accident lawyers are very familiar with these types of injuries and want to help injured workers recover the damages they have suffered in a construction accident. Slater & Zurz personal injury lawyers will investigate all facets of what happened during the accident to determine what caused the fall or other injury their client sustained. Their investigations may reveal the incident was not an accident but due to negligence–a defect in assembly, installation, or design of some component—or a problem at some other area of the site that those in charge should have foreseen.
For example, when a builder fails to properly secure a heavy object, causing it to fall through a second-story floor and injuring victims below, this can likely be negligent. However, the question then becomes—who was negligent? The builder? The architect? The property owner? The lawyer has the job of determining the answer to these questions and filing what is known as a third-party suit against the negligent party. (Of course, there could be more than one negligent party.)
Construction accidents can become complex cases, and it may be difficult to determine initially if the employer was at fault or some other party or parties. In some cases, what caused the accident may have occurred years before the accident happened.
The Main Causes of Construction Accidents
According to OSHA, the agency which sets safety guidelines for the construction industry, there are four major causes of construction accidents which they have labeled "The Fatal Four." They include:
Falls (which accounted for 33.5% of construction deaths nationally in 2021);
Struck By Object or Collapsing Structure (11.5% in 2021);
Electrocution (8.5% in 2021)
and Caught In-Between (5.5% in 2021).
Caught in-between accidents include fatalities that occur when a worker is caught in or compressed by equipment or objects. It also includes those struck, caught, or crushed in a collapsing structure, equipment, or a person crushed by material). (OSHA)
Other common causes of fatalities and injuries in the construction industry include: Heavy vehicle accidents, crane collapses, scaffolding collapses, explosions, and burning incidents. Some accidents are caused by what someone has NOT done, such as the failure to communicate hazards, the failure to wear head protection, or the failure to wear the proper head protection.
Does the Construction Worker Have a Claim?
A worker's ability to recover damages is likely to be based on issues of liability, whether certain safety regulations were followed or not followed, and possible issues of indemnity where a party may be responsible but is not held responsible because of an immunity issue.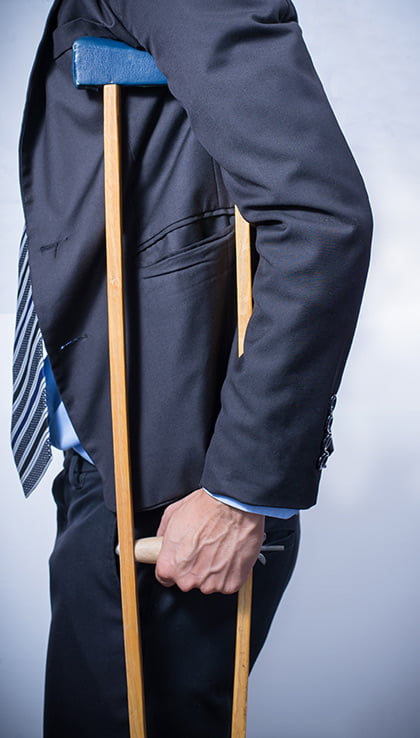 More than one party may be at fault for the accident, including the property owner or developer, engineering and design professionals, contractors, subcontractors, equipment and material suppliers, and others.
All states, including Ohio, have a worker's compensation system which entitles the employee to compensation for an on-the-job injury even if the employer was deemed to have acted negligently. The employee can usually recover less in a worker's compensation case than he or she could recover in a personal injury lawsuit.
Unfortunately, in many cases, worker's compensation is the employee's only remedy. However, worker compensation rules generally apply only between a worker and his direct employer. If you're uncertain what laws may apply to your case, it would be wise to speak with an attorney. An injured worker may wish to explore all avenues of prospective liability outside of worker's compensation.
Does Anyone Else Have a Potential Claim?
Possibly. A person does not have to be an employee of a construction site to recover from the negligent acts of others legally. Falling debris can strike those passing by. If a construction area is unmarked or the signage is poor, an innocent person or driver may wind up in a dangerous area. Children have sometimes been injured or killed by wandering onto a construction site. There is ample opportunity for an accident to happen at most construction locations.
At a minimum, a contractor must take the safety precautions that another reasonably qualified contractor would take in similar circumstances. Whether the contractor has done that may become a question for the court.
Benefits of Hiring Slater & Zurz Law Firm
The construction lawyers at Slater & Zurz can start working on your case as soon as you contact them. Depending on the accident circumstances, they can help a victim win a liability case against the party or parties responsible. It is important to contact them as soon as possible. These cases generally require a great deal of investigation, and a worksite can be altered or destroyed as work progresses. You should also consider:
The attorneys at Slater & Zurz have more than 30 years of legal experience and have won substantial sums for clients in many types of personal injury claims, including construction accidents. They have had settlements made and verdicts rendered more than half a billion dollars in their years of practice.
A Slater & Zurz attorney is not afraid to take a case to trial. Although more cases are settled outside of the courtroom, Slater & Zurz attorneys will not back away from litigating a case before a judge and jury. Our construction lawyers offer a free consultation at which all aspects of your case will be discussed. At that point, they will advise you whether to pursue a claim and against whom you should pursue it.
If you have a third-party claim, that claim will probably be more difficult to prove. Liability may depend on what party was controlling the area where the accident happened and the status of the person who was hurt. Your Slater & Zurz construction lawyer can answer any questions you may have about the third-party lawsuit.
A potential client may worry about who is going to pay for the representation needed in a lawsuit.
At Slater & Zurz, you get paid before the lawyers (if you win the case). A portion of the settlement or verdict rendered (usually around 1/3) will be payable to the law firm, and the remainder generally goes to the client, again depending on whatever financial liabilities are current in the case.
Where to Find the Slater & Zurz Law Firm
Slater & Zurz law firm has six convenient locations throughout Ohio. If it is not convenient for you to get to any of these locations, Slater & Zurz will come to you anywhere in Ohio. Call us at 1-888-534-4850 and ask for a construction accident Lawyer.
Frequently Asked Questions
+
If you were injured while working on a construction project, your first priority is to obtain competent medical care to treat and verify your injuries and establish how your injuries were incurred. As soon as practicable, document the events preceding and immediately subsequent to the accident, the suspected reason(s)the accident occurred, the witnesses to the incident, and the other contractors who were working at the project site. Your employer should be timely notified of the accident and the nature and extent of your injuries to protect your rights to seek worker's compensation benefits are not compromised.
+
A lawyer experienced in handling construction accident cases can ensure that your ability to seek worker's compensation benefits and damages from potentially liable third parties is safeguarded. Counsel can identify possible claims and responsible parties, gather and preserve evidence, make sure that all mandatory reporting requirements are met, and insist on the initiation of required governmental investigations. If your accident was caused by the negligence of another contractor who is susceptible to a lawsuit, counsel can pursue those claims on your behalf and obtain damages in addition to worker's compensation benefits.