Cancer Causing PFOA or C8 in the Ohio Valley
Perfluorooctanoic acid ( PFOA ), commonly referred to as C8, is a chemical used in the manufacturing of certain household items including non-stick cookware, stain-resistant carpets and water-repellant clothing.  Some of the most recognizable uses of the C8 chemical are in Dupont chemical company's Teflon products.
Ohio residents living in the vicinity of the Ohio River may have been unknowingly exposed to this dangerous chemical from the emissions of a DuPont manufacturing facility located on the south side of the river, near Parkersburg, WV.
Since the 1950's, the factory released C8 into the environment and it may have contaminated drinking water supplies throughout the mid-Ohio Valley.  Residents of the region may have been exposed to C8 simply by drinking and cooking with the water from their kitchen faucets.
C8 Science Panel Study
In 2005, an independent Science Panel was created to study the effects of C8 on people living in the mid-Ohio Valley region.
The Science Panel consists of three (3) epidemiologists. Epidemiologists are scientists who investigate and study the causes of disease and other public health problems.
To date, the Science Panel has reported probable links between C8 and  the 6 Health Conditions:
1. Kidney Cancer
2. Testicular Cancer
3. Thyroid Disease
4. Ulcerative Colitis (a type of inflammatory bowel disease)
5. High Cholesterol
6. Preeclampsia (high blood pressure during pregnancy)
To read the C8 Science Panel Reports, please visit the following links:
Probable Link Evaluation of Cancer
Probable Link Evaluation for Chronic Kidney Disease
Probable Link Evaluation for Heart Disease
Probable Link Evaluation of Autoimmune Disease
Probable Link Evaluation of Thyroid Disease
To access all the reports submitted by the C8 Scientific Panel, please visit the website: C8 Science Panel
Recovering Compensation for Health Conditions Related to C8
If you or a family member live or once lived in this region of Ohio and have been diagnosed with a health condition such as kidney cancer, testicular cancer, thyroid disease, ulcerative colitis, high blood pressure or preeclampsia  you may be entitled to receive compensation for the injuries and damages you suffered as a result of expsoure to the chemical C8.
Please contact us for a free consultation with one of our experienced Ohio attorneys by calling 1-888-534-4850 or send us a message by filling out the FREE CASE REVIEW form located on the right side of this page.
We are currently representing Ohio residents who have been diagnosed with health conditions linked to their exposure to C8. We can help you too.
A Message About C8 from a Marietta, Ohio Attorney
I am Ethan Vessels from the law firm Fields, Dehmlow & Vessels located in Marietta, Ohio. I have joined forces with Slater & Zurz LLP  to be a part of a very experienced team of Ohio lawyers helping people who have been diagnosed with any of the health conditions linked to C8.
It has been confirmed the drinking water in certain areas of Ohio running from Marietta to Pomeroy were contaminated by a chemical called C8. This story has been in the news numerous times over the past several years. You may have heard that some of our neighbors have been getting sick because of this chemical. Victims of C8 water contamination may be entitled to recover compensation for their illnesses.
Both Jim Slater at Slater & Zurz LLP and I welcome you to contact us for a free consultation about your legal rights. We are representing people victimized by C8 individually, not as part of a class action lawsuit. 
If you would like to contact me directly, please call (740) 374-5346 or send me an email at [email protected]
Notice of C8 Public Meetings
Marietta, Ohio Attorney Ethan Vessels will be conducting free public meetings to discuss the legal rights of victims who have been diagnosed with a health condition linked to C8. The public meetings are scheduled as follows:
February 21, 2013 – Racine, Ohio
February 22, 2013 – Belpre, Ohio
February 27, 2013 – Pomeroy, Ohio
February 28, 2013 – Coolville, Ohio
March 19, 2013 – Little Hocking, Ohio  (7:00 PM at the Little Hocking Elementary School Gymnasium)
March 26, 2013 – Chester, Ohio (6:00 PM Old Chester Courthouse)
C8 Informational Report
Marietta, Ohio attorney Ethan Vessels has prepared an informational report which explains C8 and the history of C8 contamination in the Mid-Ohio Valley. The report also provides answers to frequently asked questions from people who live in the impacted region of Ohio and may have been victimized by a health condition linked to C8. To read this report, please click on the following link:
To download and print a copy of the report, click here: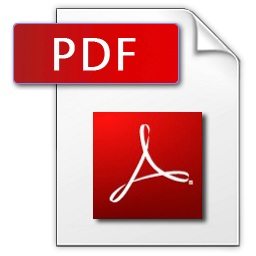 To view recent press releases about what we are doing to help people who have become victims of C8, please click on the following link:
Law Firm Fighting for Ohio Residents Exposed to Cancer Causing C8 Chemical
Attorneys Helping Residents of Ohio Water Districts Understand C8
C8 Public Meetings Scheduled in Southeast Ohio Communities
Medical Monitoring To Be Made Available for Mid-Ohio Valley Residents Who Drank Water Contaminated by C8 
C8 Exposure Associated with Prostate Cancer and Ovarian Cancer According to Study
C8 Public Meetings Scheduled for Little Hocking and Chester, Ohio
Study Suggests Pregnant Mothers Exposed to C8 May Transfer It To Their Unborn Children