Ohio personal injury law protects you when you get hurt. You are entitled to be compensated for your injuries, lost wages, damages, pain, and suffering.
Having represented clients in over 30,000 personal injury cases throughout Ohio, Slater & Zurz LLP has the experience and the resources to recover all the compensation you are entitled to receive.
You have many choices when it comes to hiring an attorney to help you with your personal injury case. It's important to make the right choice.
With Slater & Zurz LLP, you will get a team of professionals who will listen to you, communicate with you, fight for you, protect you and get you results.
Contact us for a free consultation with an attorney to discuss your case.

What is Personal Injury?
Personal injury refers to the injuries and damages caused by another person's negligence.
The most common types of personal injuries are associated with:
Nursing Home Abuse and Neglect
Accidents While on Someone's Property (Premise Liability)
Accidents from Defective and Dangerous Products (Product Liability)
Three Parts of a Personal Injury Claim
There are 3 parts to every personal injury claim. It's important for you to understand each part and how it impacts the value of your claim.
With our 40 years of experience, we know how to determine what each part of your claim is worth. More importantly, we know how to get you the proper amounts for each part whether its through negotiations, mediation or a courtroom.
Part 1 – Property Damage
This is the amount of your claim associated with damage to all your property. If you were in an auto accident it would include the damage to your car. It would also include damages to what you were wearing during the accident such as clothing, eyeglasses or jewelry. Your claim should also list any contents of your car that were damaged. This may include a laptop computer, smartphone or other electronic devices.
For the most part, the amount of compensation to replace all your property is straightforward. If your car is damaged beyond repair the insurance company will determine the value of the car based upon researching values for similar cars in the local market and making adjustments up or down. That is the amount of money the insurance company will pay you. If calculated correctly, that value is a proper amount. There are exceptions. For example, if there is a diminution in the value of your car.
We will help you determine what the proper value should be.
Part 2 – Economic Losses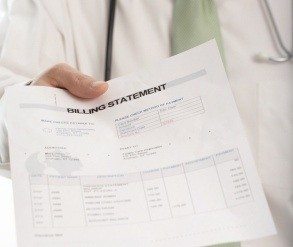 Economic losses are the actual costs

and

future costs associated with your injuries. These costs are supported by bills, statements and estimates supplied by professionals.
Examples of economic losses include things like:
Doctor Bills
Hospital Bills
Emergency Services Bills (Ambulance, Life Flight, etc.)
Costs for Medical Equipment
Costs for Prescription Medications
Cost for Physical Therapy
Lost Wages and Income
Future Medical Bills
Future Lost Wages and Income 
Economic losses are the part of a personal injury claim where it can get complicated. You need to assemble all the documentation for the costs and losses you have incurred from your injuries. You also need to come up with estimates for any future costs and losses. These futures estimates must be calculated and prepared by a professional.  For example, any future lost wages and income must be reduced to a present value amount. A professional economist must provide this calculation.
Part 3 – Non Economic Losses
Unlike economic losses,
non-economic losses
are
not
calculated based your billing statements from a hospital.
Non-economic losses involve your emotional trauma and alterations to your lifestyle as a result of your accident. Non-economic losses are complex and proving these types of losses can be difficult.
This is the part of a personal injury claim where we are most effective for our clients because of our experience and resources.
Examples of non-economic losses include things as the following:
Pain suffered as a result of the accident
Anxiety caused by the accident
Reluctance to socialize with people
Loss of a body part or the use of a body part
Inability to perform tasks that could be performed before the accident
Changes in lifestyle because of the accident
Disfigurement from the accident
Just like with economic losses, it takes time to understand the extent of your non-economic losses. It's impossible to evaluate the full impact of your physical, mental and emotional condition immediately following an injury.
Ohio Personal Injury Lawyers Who Get Results
When you have been injured, it's important to prepare for your future. Recovering compensation for your injuries will help you do that. It needs to be an amount that's proper for each part of your personal injury claim.
We know how to get you the results you need in your personal injury case. We've helped clients receive in excess of $150,000,000 in verdicts and settlements.
Contact us for a free consultation.