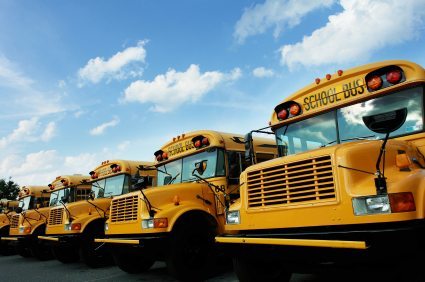 The conduct of California school district officials was characterized as negligent supervision by the attorney for a 14-year-old girl who was abused by her 41-year-old science teacher.  Although notified of inappropriate e-mails the teacher had sent to his young student, the officials did little about it and, in fact, tried to pass the teacher to another school district giving him a letter of recommendation.
In a civil trial that concluded June 25, 2013, The Chino Valley Unified School was ordered to pay 60% of the $5.6 million jury verdict.  The former teacher, John Hirsch, must pay the remainder.
The Teacher's Sentence
Hirsch was arrested in 2010 and convicted in April 2011 of felony unlawful sex with a minor and  lewd and lascivious acts with a minor.  Five other felony counts were dismissed when Hirsch agreed to a plea bargain.  He was sentenced to a year in jail and three years' probation.  He was ordered to register as a sex offender and to participate in a sex offender treatment program.
Victim's Attorney Calls for Firing of School Officials
The jury was reported to be outraged, according to the Los Angeles Times.  "This could have been easily prevented if the school had chosen to protect the student, instead of protecting the teacher," according to David Ring, who represented the 14-year-old victim's family. (The victim is now 18 years old.)  Ring called for the firing of school officials for the way they handled this matter.
In October 2009, the girl's parents reported the romantic e-mails from the teacher to their daughter.  The principal told the parents he would take care of it and ordered Hirsh to stay away from the girl.  She was removed from his class, according to court records.
The plaintiff's attorney claimed no administrator ever checked to see if he was staying away from the 14-year-old.  In actuality, she was back in his classroom three weeks after the principal talked to him.  In December 2009, parents of a different child complained about Hirsch talking about sexual conduct in the classroom.
In February 2010, Hirsh was told he would not be rehired for the 2010-2011 year, but that he would be permitted to finish out the school year in the classroom.  Within weeks of that time, evidence showed Hirsch started having sex in the classroom and away from the school site with the 14-year-old student.  In May 2010, the girl's mother went back to the school, claiming Hirsch was still contacting her daughter.
Meanwhile, an assistant principal at the school had written a letter of recommendation for Hirsch to get a job in another school district.
Teacher is Caught, But Not By the School
After a neighbor saw the teacher trying to climb in the bedroom window at the 14-year-old's home, Hirsch was arrested on suspicion of child molestation.  Hirsch had run from the scene, but the girl's parents suspected it was him based on the description provided by their neighbor.  They contacted authorities.
The victim transferred to another high school and was reportedly the subject of ridicule which has taken an emotional toll.
No one ever wants to think their child is not safe at school with their teachers and administrators.  In today's environment, it can even be hard for teachers to joke around with students.  Most of us can intuit when others are not joking around and their conduct is inappropriate.
Of course, a teacher or administrator actually having sex with a minor is a criminal act.  But civil action can also be taken if there is negligence as the jury determined in this case or if a tort (civil wrong) is committed.  There may also be issues of emotional damage.
The above legal case regarding teacher misconduct highlights how complex these types of cases can be. If you have an issue like this one, please contact the Ohio law firm of Slater & Zurz LLP at 1-888-534-4850 for a free consultation.  We have experienced attorneys who will help you.  You may also contact us by filling out the FREE CASE REVIEW located to the right.