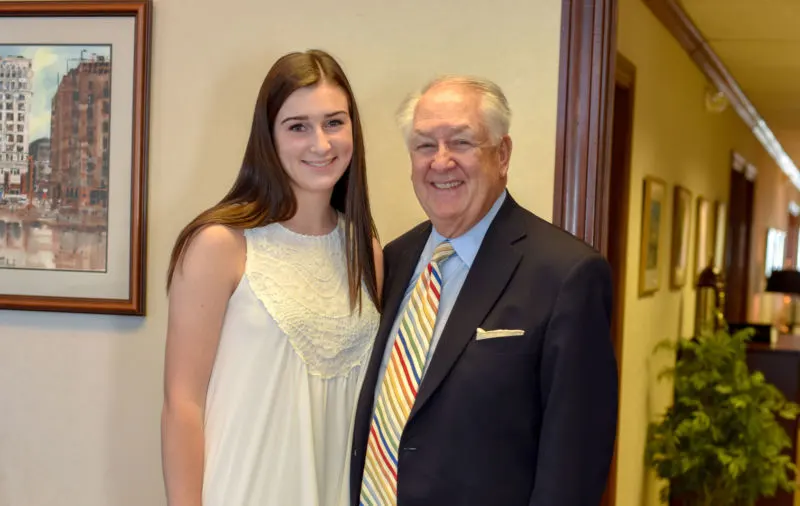 Dear Mr. Slater,
I wanted to reach out to you to catch up and let you know how my first semester of college went. First and most importantly, Ohio State is everything I could have dreamed of and so much more. I have enjoyed every second of being here, even though the stress of difficult classes and finals week. My transition to college went even smoother than expected.

I became involved in BuckeyeThon at the beginning of my first semester and served as a Team Captain of over 100 undergraduate students in my residence hall. BuckeyeThon is the largest student-run philanthropic organization on campus, and its main focus is to raise money for the
Hematology/Oncology and Bone Marrow Transplant floors of Nationwide Children's Hospital. Through fundraising and recruitment events, my team was able to raise over $18,000.00 this year. It was truly amazing to see everyone come together to fight for something that is so much bigger than Ohio State.
I am also involved in Fisher Cares, a volunteer organization run through the college of business; the Fisher Citizenship Program, which is designed to help first-year business students become involved in the business community; and Phi Alpha Delta, a pre-law fraternity.
I have declared a major in Finance, a minor in Legal Foundations of Society, and am actively involved in the pre-law program. The pre-law program consists of many forums that help undergraduate students understand the different paths one can take before attending law school. This program has allowed me to meet amazing students and faculty, including the Dean of the Moritz College of Law. I made the Dean's list last semester and applied for the honors program as well.
Thank you again for helping me realize my dreams by offering me the Slater & Zurz scholarship last summer. I am truly appreciative of everything contributing to my time at Ohio State thus far and moving forward.
With sincerest gratitude,
Hannah Grayem