Your Dog and Your Homeowners Insurance Premium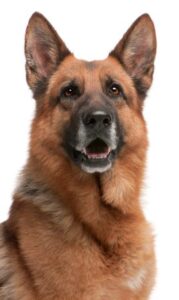 There are many things that affect homeowners insurance premiums, such as the home's location, the age of the home, and whether there is a fire hydrant in close proximity to the home.  Most homeowners, however, do not realize that the family dog may increase the cost of their homeowner's insurance premium.  The amount that a dog will increase a premium varies by insurance company and by type of dog.
Obviously, the more dangerous a dog breed is considered, the higher the premium is going to be.  Insurance companies differ somewhat in their lists of dangerous dog breeds, but most include the following breeds as dangerous: Pit bulls, Rottweilers, German Shepherds, Malamutes, Huskies, Chow Chows, and Dobermans.  Other breeds considered dangerous by insurance companies include American Staffordshire Terriers, Stafford Bull Terriers, Akitas, Great Danes, and Bull Mastiffs.  Insurance companies use data from the Center for Disease Control to determine their lists of dangerous dogs.  Data from the CDC indicates that the preceding dog breeds are more likely to cause injuries and death than other breeds.
Insurance companies not only charge increased premiums for dangerous dog breeds, but they may also choose not to insure the homeowner at all.  This is because insurance companies consider homeowners with dangerous dogs more likely to file a liability claim than a non-dog owner or an owner of a non-aggressive dog.  Regardless of a dog's breed, however, any dog that causes a claim to be filed will cause an unpleasant change in the homeowner's insurance.
If you or a loved one has become the victim of a dog bite or dog attack anywhere in Ohio, please contact the Ohio law firm of Slater & Zurz LLP for a free consultation by calling 1-888-534-4850 or fill out the FREE CASE REVIEW to schedule a time to talk with an Ohio attorney experienced in handling dog bite cases.
Google